First, imagine a Friends world before "Monica and Chandler" and "Ross and Rachel." Everyone is single.
Joey's profile would look a little something like this...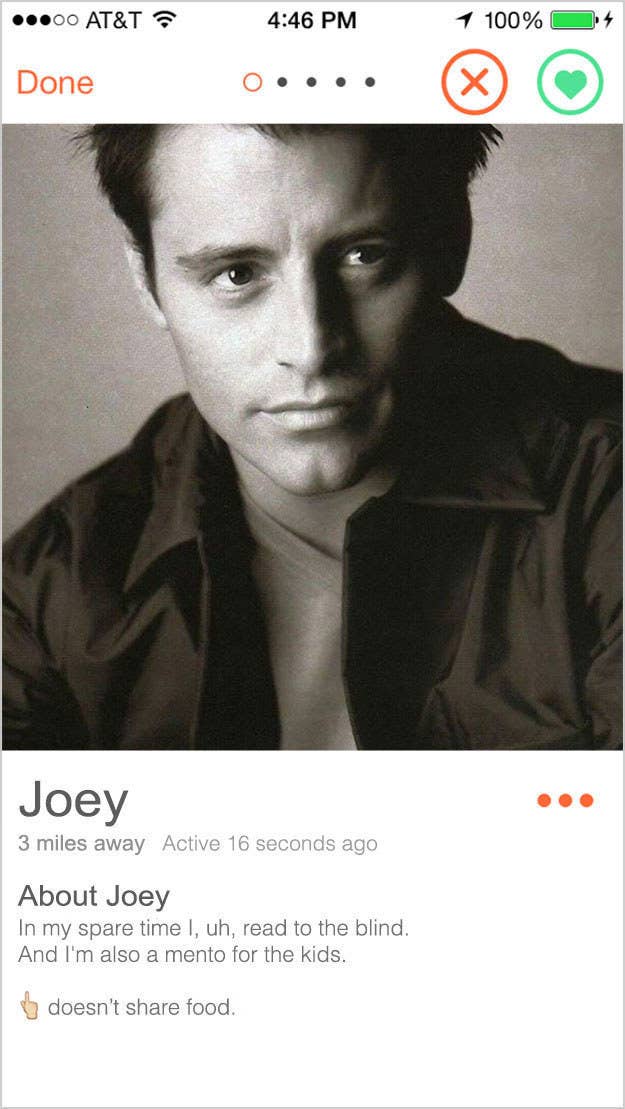 ...because Joey was made for Tinder.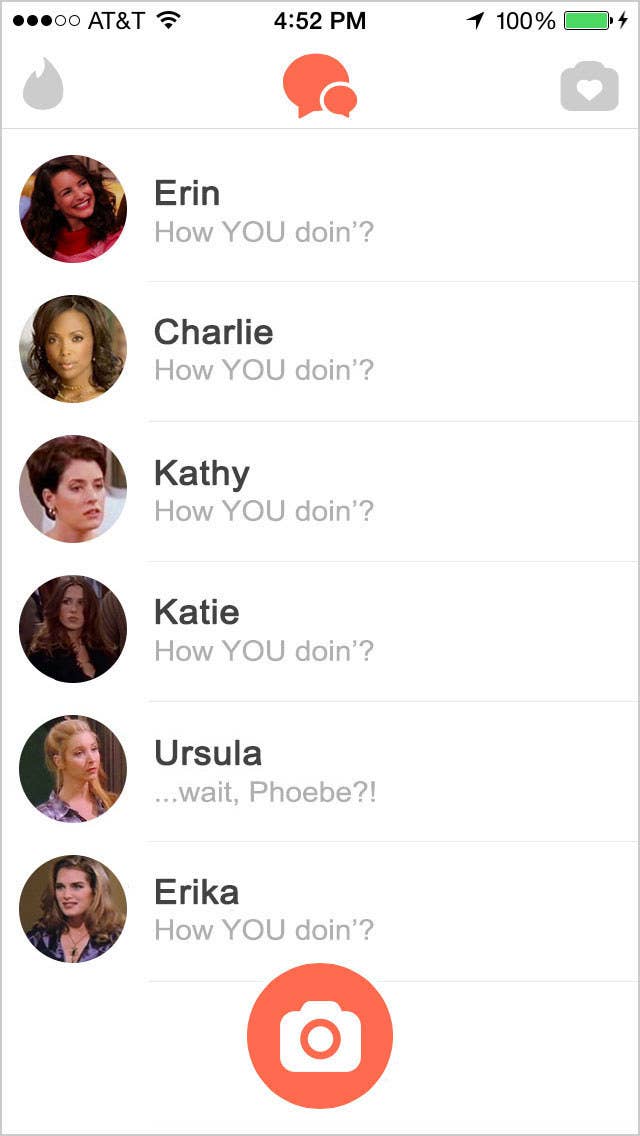 And then there's Phoebe...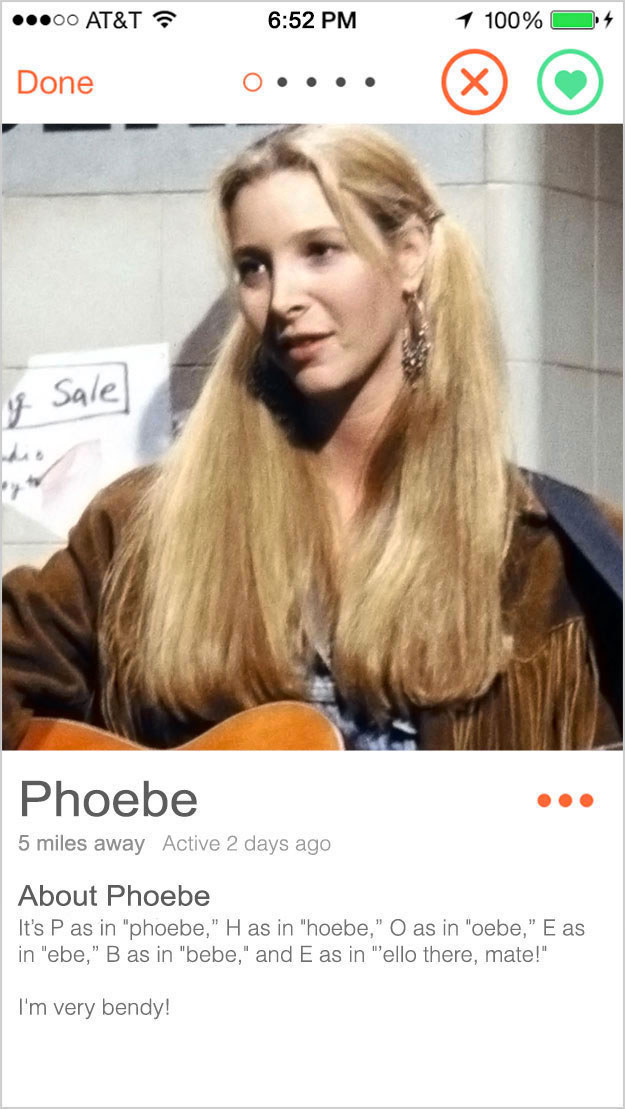 ...who would probably use it to get people to come to her shows.
Chandler would make a profile as (mostly) a joke...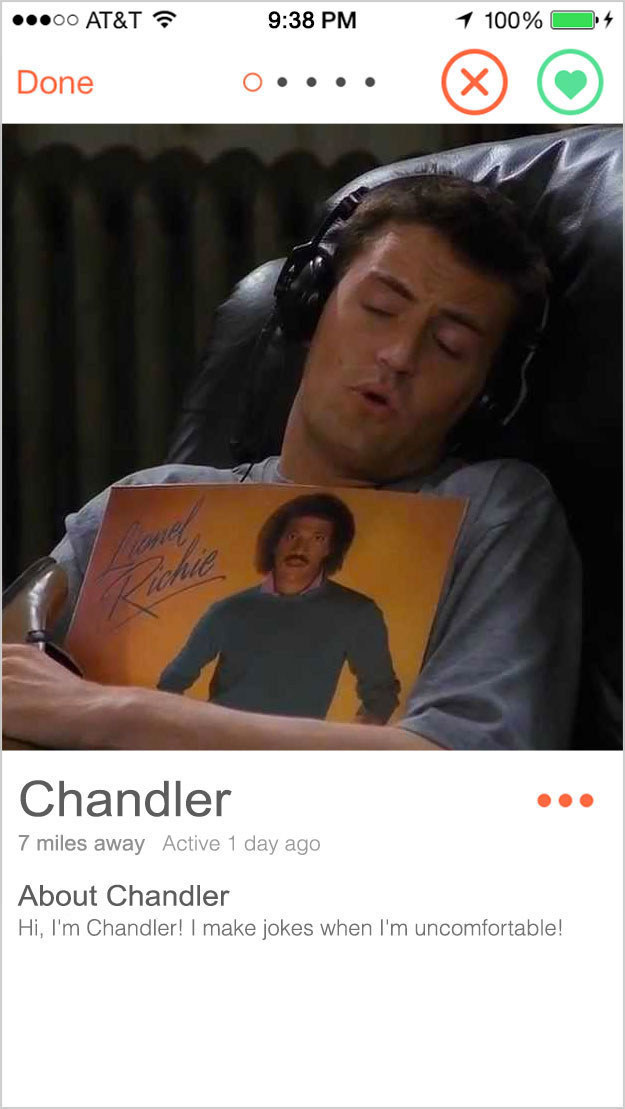 ...and tell his matches whatever's on his mind.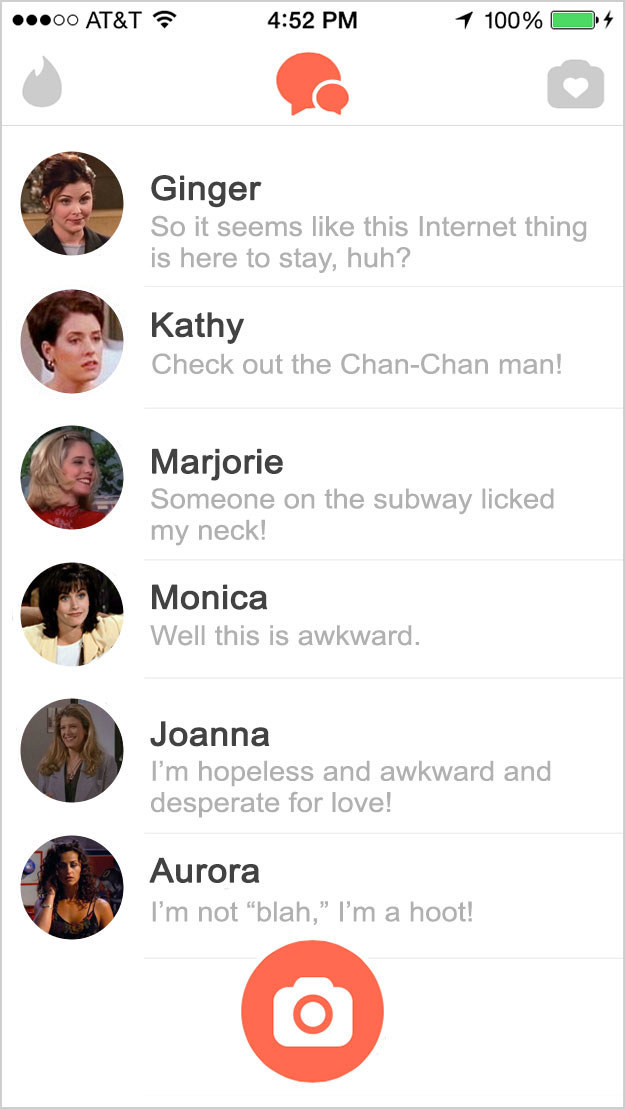 Monica would give it a try...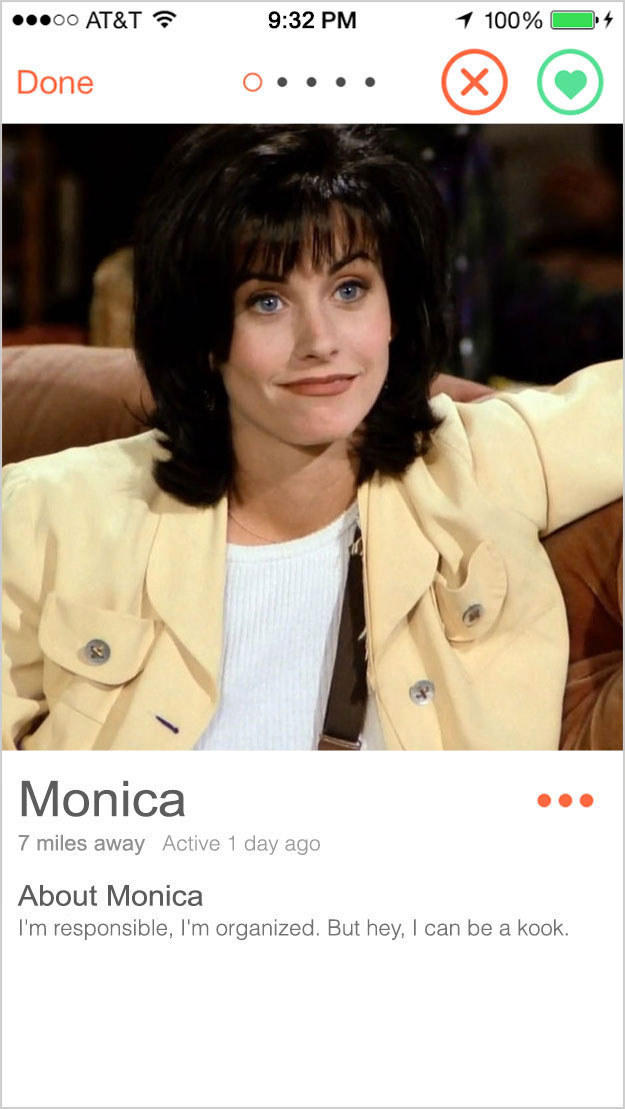 ...and feel weird and not really interact with anyone, except for people she already knows in real life.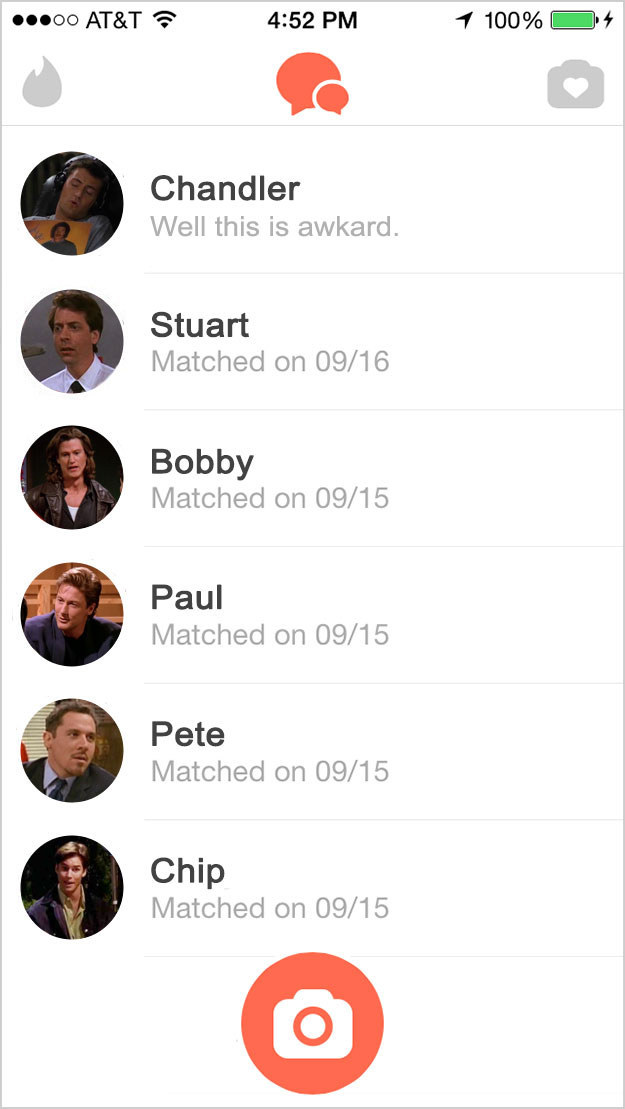 Joey would probably make Ross's profile for him, but he'd never open the app again.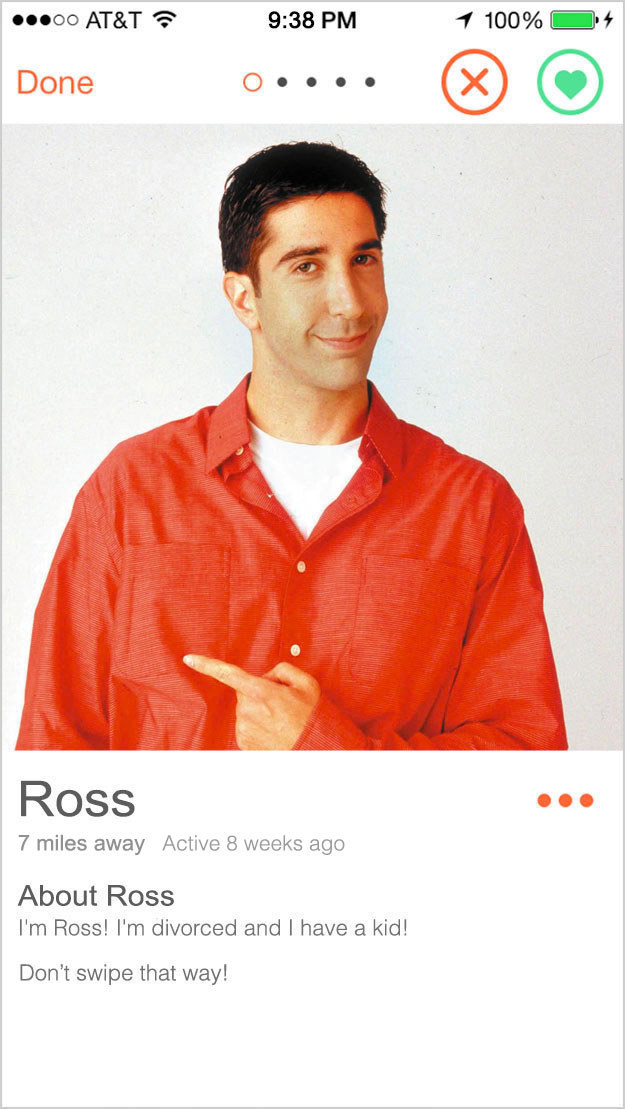 And Rachel would download Tinder during a "being alone sucks" moment...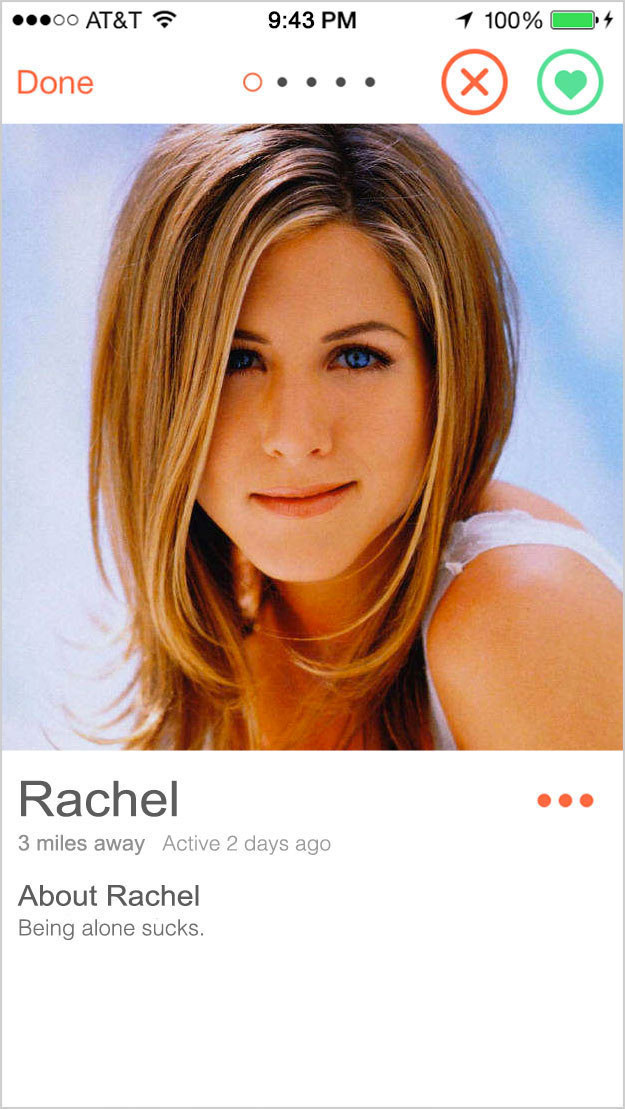 ...and delete and re-download it at least 9 times before agreeing to go on a date with someone.
And then there's Gunther...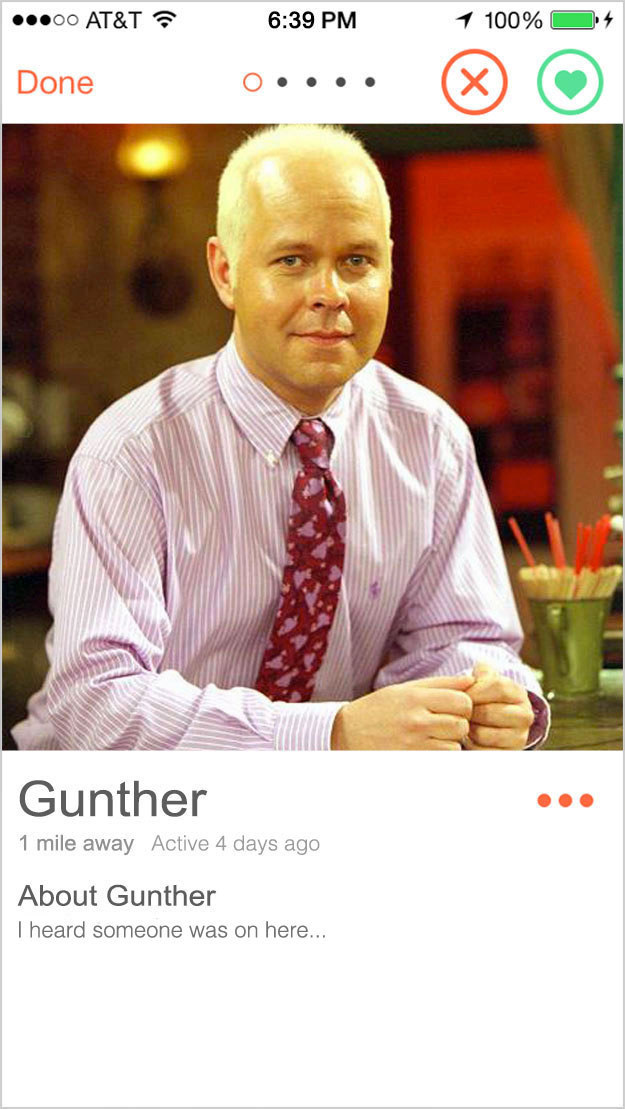 ...who would swipe until he found Rachel...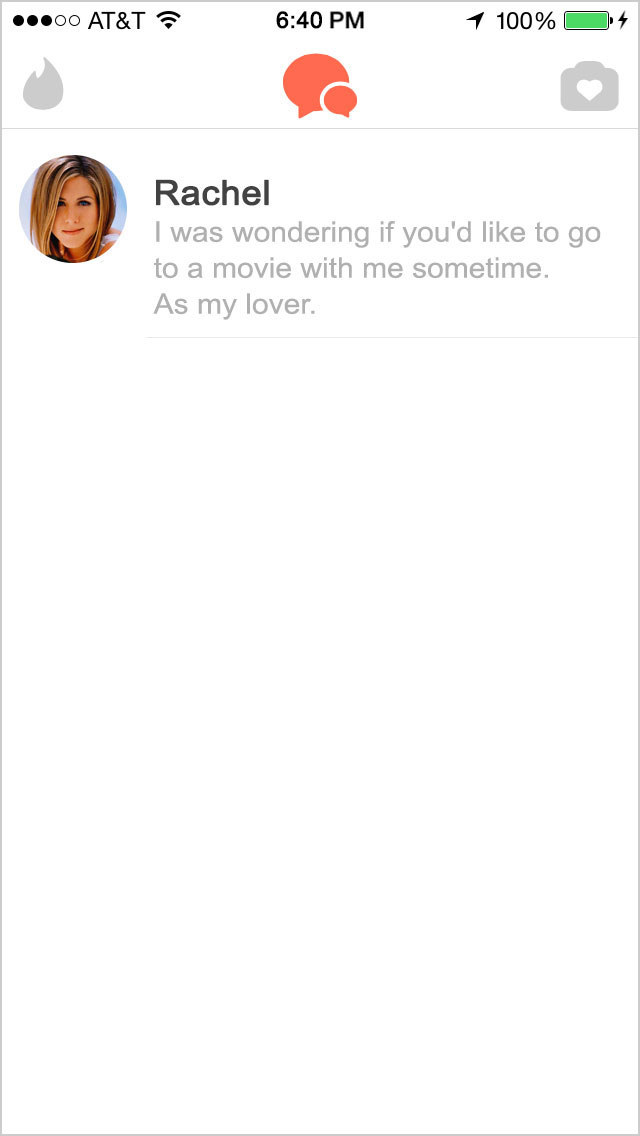 ...and ultimately have this conversation.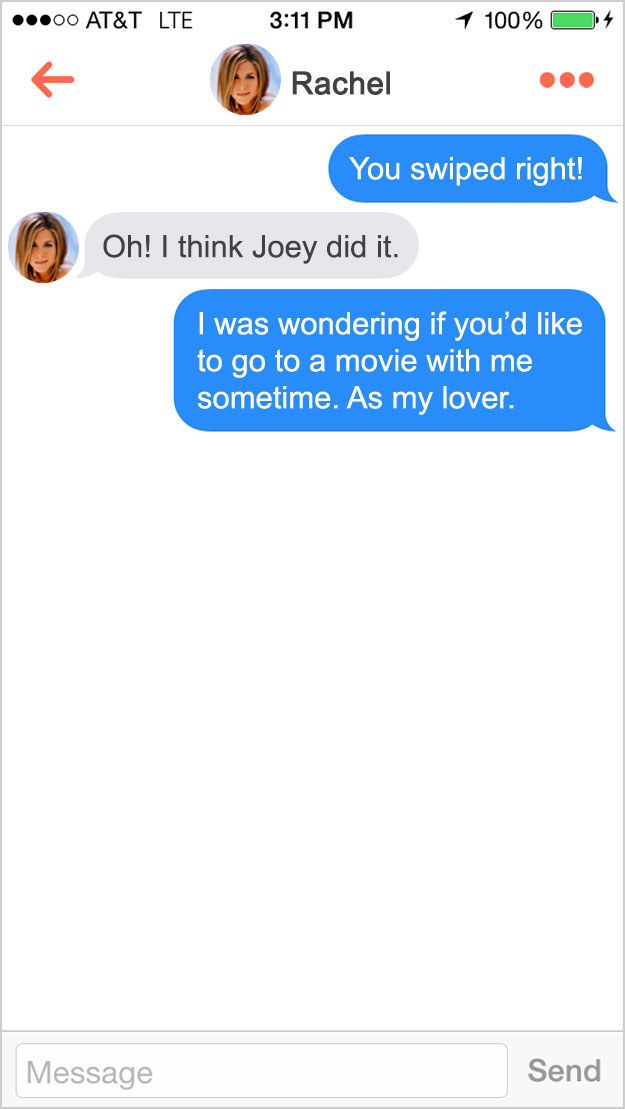 And that's what things might be like if Friends had Tinder.