Goal: a gorgeous, super-chic ensemble that will have other partygoers in awe.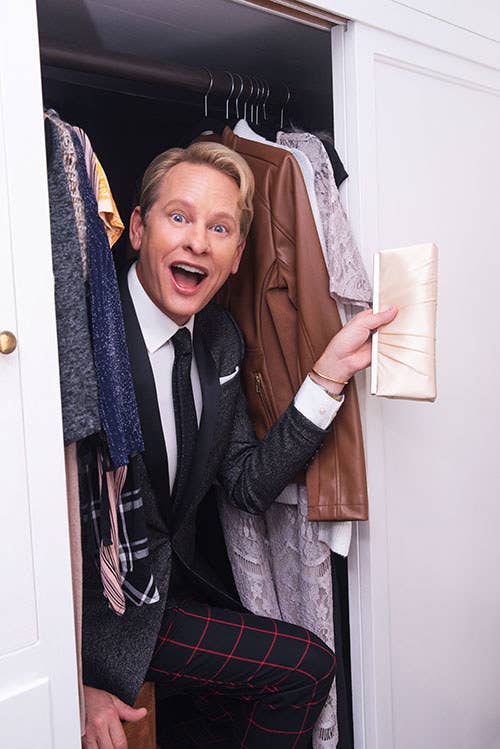 Of course, there are great menswear options, too — no one wants to show up to a holiday party in a polo. A heathered charcoal jacket? That'll stand out from the black-and-navy crowd.
You're gonna look great! Thanks, Carson. 😉
All images courtesy of JCPenney and NBC Universal.