Women Get Makeup Transformations Through Crazy Contouring
"Turn me into Kim Kardashian!"
by
,
Some of the ladies saw makeup as such a foreign concept altogether...
...while others loved beauty products but didn't really have the finesse.
Daysha was ready to see the more glam side of makeup and contouring.
Let's be real, though: Some women were given some crazy contours, like the infamous clown.
But once blended, the funny-looking lines miraculously highlighted every right part of their faces.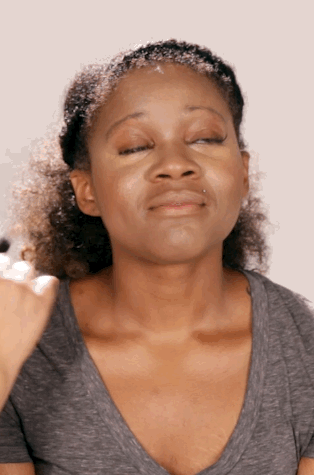 Daysha wanted something more along the lines of Beyoncé or Kim Kardashian, aka a true badass like herself.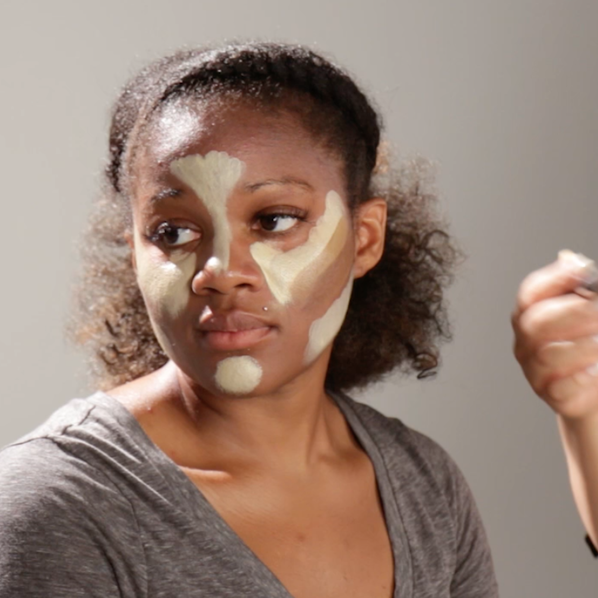 Bella highlighted Daysha's cheeks from light to dark to create shadows and make for easy blending. She then gave her a dewy look with a bronze eye and simple lip.
And of course Daysha looked fierce as hell and was FEELIN' her look.
Candace aimed for a more unique look that was out of her common comfort zone, like Demi Lovato.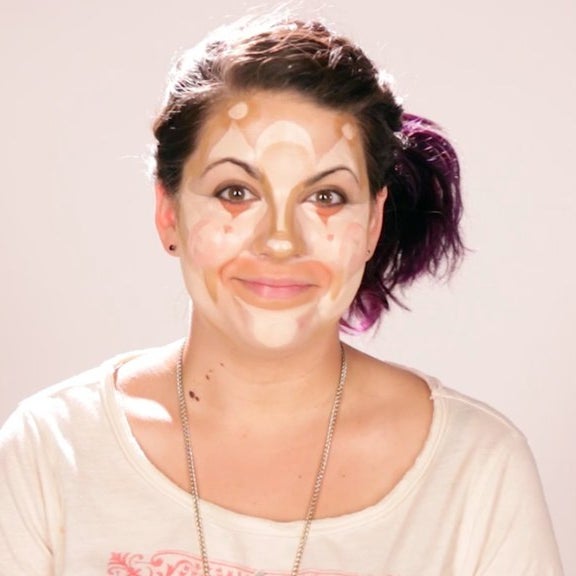 The reds around Candace's eyes and lips acted as color correctors, while the pinks were blush. She then added highlights in all the right places, and the darker areas helped contour the face. She was then given a dark lip, a cat eye, and bold false lashes to complete the look.
She ended up looking like a cool comic book character come to life.
Karen was ready to be like Ruby Rose and run the world.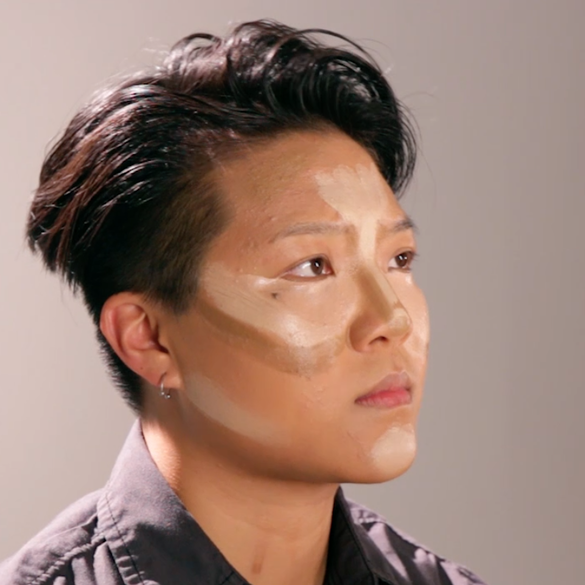 She was given more highlights under her eyes, eyebrows, and around her forehead after being color-matched. Next, to match her amazing hairstyle, she was given a sleek bright lip and smokier eye.
Even though Karen ended up loving her final look, she was a little overwhelmed at first.
In the end, every woman realized what an art makeup can be and felt like they learned a thing or two to apply in the future.
To learn more about Bella DeLune, check out her YouTube channel here or check out her makeup seminar Saturday, Sept. 5!