As Halloween approaches, we took a closer look at some questionable "Mexican" costumes out on the market. And by questionable, we mean insensitive/unintentionally/intentionally racist.
First, we had this lovely "Hey Amigo!" costume, featuring a sombrero, a huge mustache, a serape, and a donkey.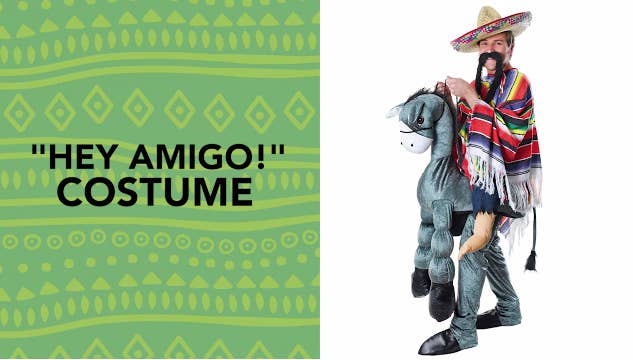 People were not pleased.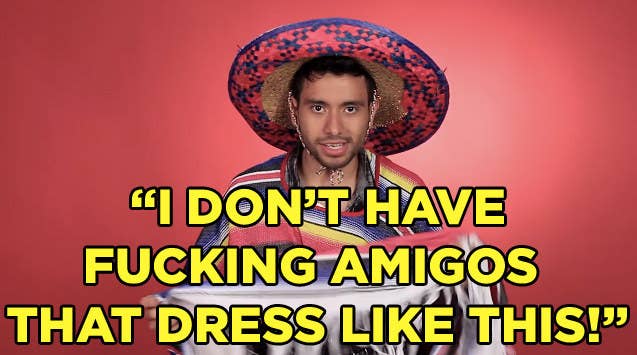 At all.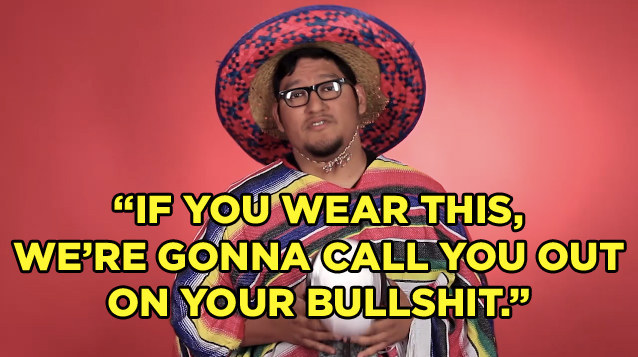 Next up, there was the "Tequila Shooter" costume, featuring a sombrero, a miniskirt, and a tequila holster.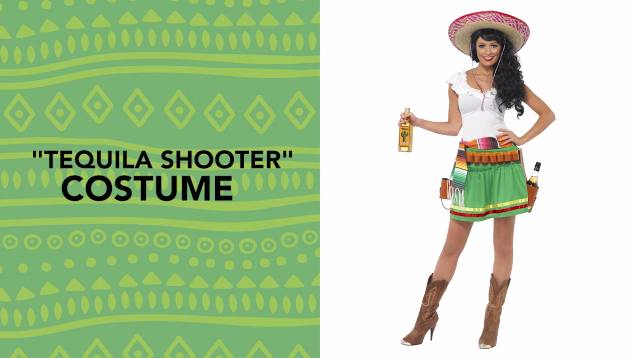 People were confused.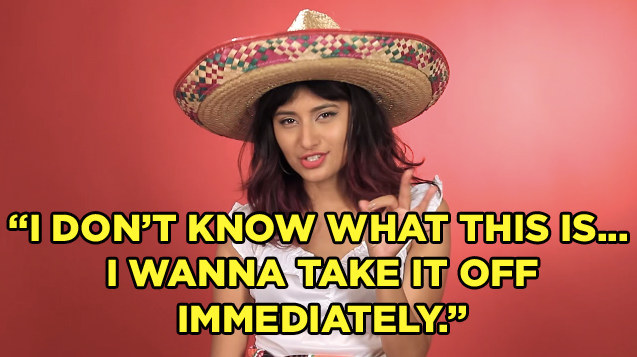 But the ridiculousness had nothing to do with the tequila.
Finally, there was this very simple "Taco*" costume.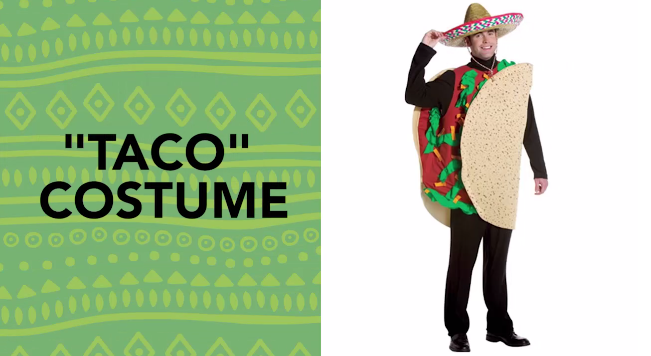 While some didn't mind the costume...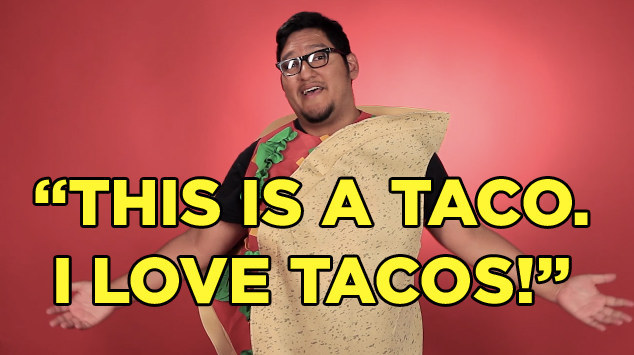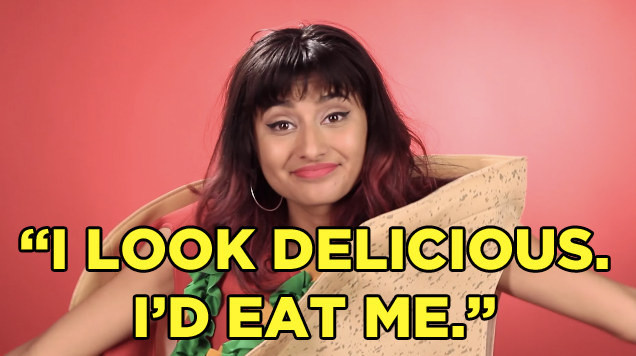 ...others were more concerned about the taco's authenticity.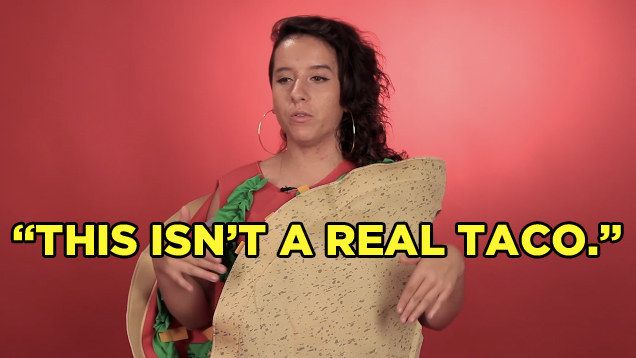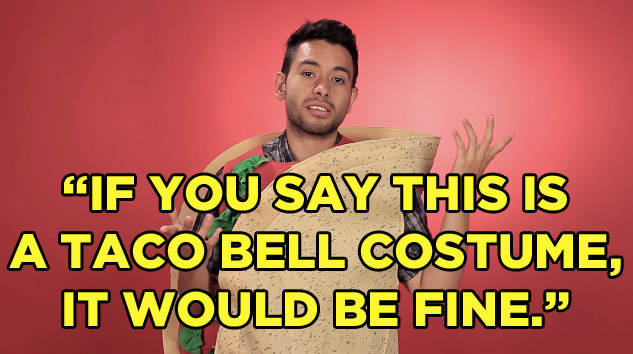 In conclusion, be mindful of what you wear, don't turn someone else's culture into a costume, and have a happy Halloween.