Joey Krastel is a risk analyst for the Maryland Emergency Management Agency, a meteorologist, and a storm chaser. According to NBC News, he saw his first tornado when he was 4 and has had an interest in storms and weather ever since.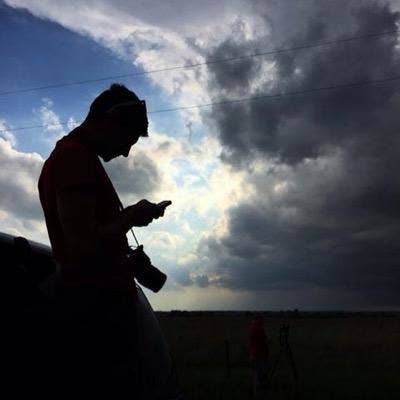 He runs active Twitter and Instagram accounts that document storms through updates and photography.
Throughout his life and career, Krastel has never shied away from going right into the thick of storms to document them.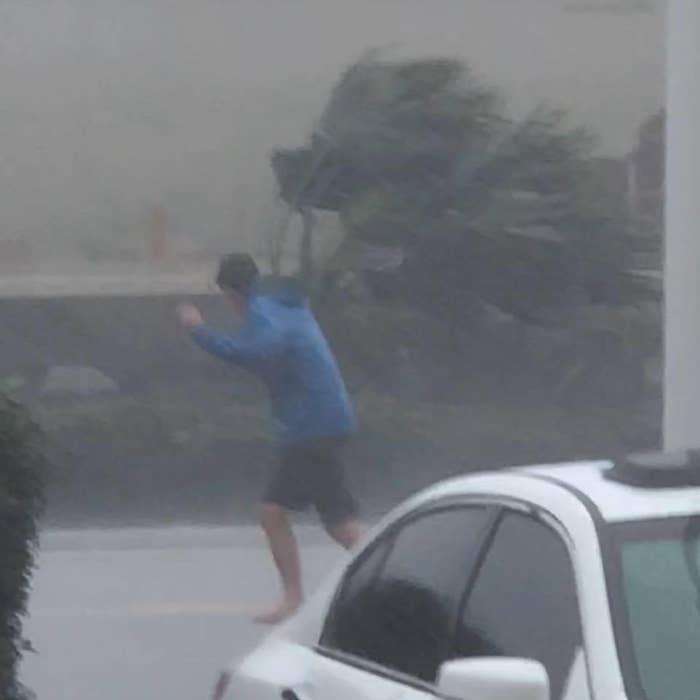 Over the past week, a wave of extreme weather and tornadoes has affected Kansas and other parts of the Midwest. On Tuesday, Krastel was in the area storm chasing, along with his boyfriend, Chris Scott, and a few friends.
At a moment when a tornado was looming in the background, Krastel got on one knee and proposed. Friends snapped this photo which perfectly captures the moment. The caption reads, "The 2 loves of my life." It's since been shared thousands of times and has, of course, gone viral.
Krastel told NBC News that the moment was perfect. "That's why it was always in the back of my mind to get engaged during storm chasing. I felt like it would be this perfect way to seal the deal."
Coincidentally, their love of storm chasing also brought them together. Scott also has an interest in storms, and initially met Krastel by following his Instagram account. He messaged Krastel, "Hey, do you actually chase tornadoes?" and the rest is history.
The two weren't 100% in the clear when the picture was taken. They had to rush to the car, as the tornado was moving closer. Krastel went on to tell NBC News, "I called to my friends to get back in the car. I was just so emotional just because it was my happiest place, being with him next to the storms."
Looks like this perfect storm led to a proposal that's truly one of a kind. Congrats to the newly engaged couple!!!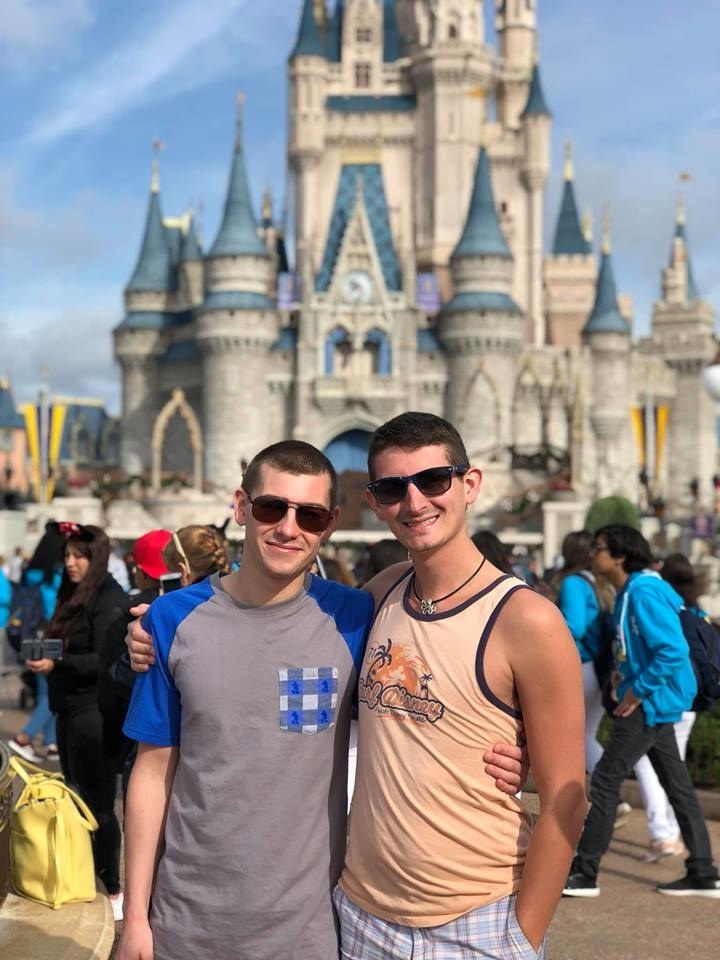 BuzzFeed has reached out to Krastel for comment.