The commercial spoofs and takes elements from local used-car commercials like this woman pretending to be one of those wacky inflatable waving tube men.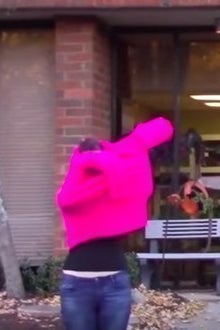 It also features a fast-talking and very funny salesman played by Paul Preston, who is a brother of one of the shelter's longtime volunteers.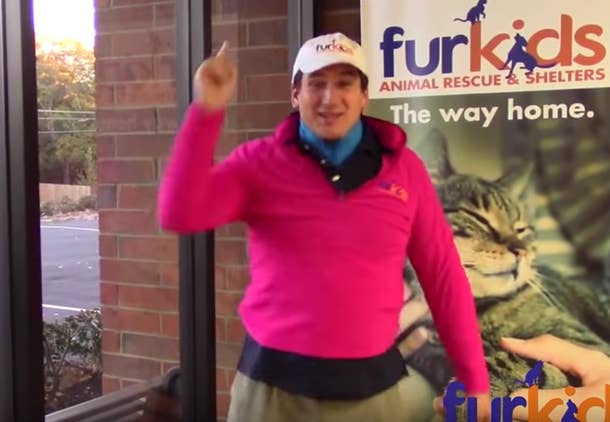 Preston provides nonstop comedic relief throughout the commercial and has several endearing interactions with the animals.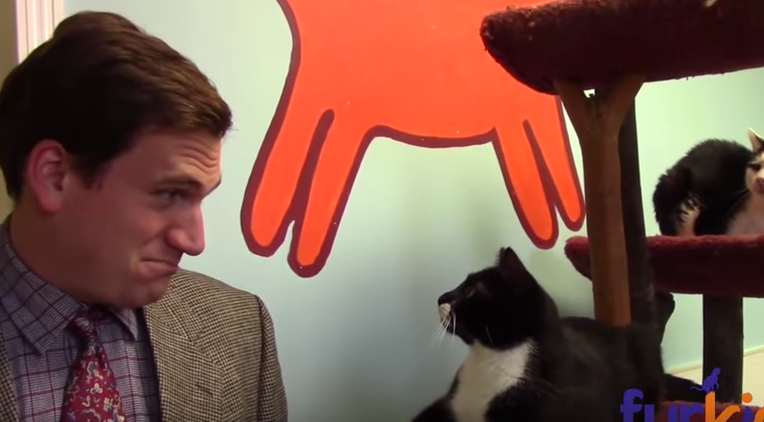 At one point he evens spoofs the famous Sarah McLachlan SPCA commercials with his own acoustic version of "In the Arms of an Angel" in which he hilariously forgets the lyrics towards the end of the song.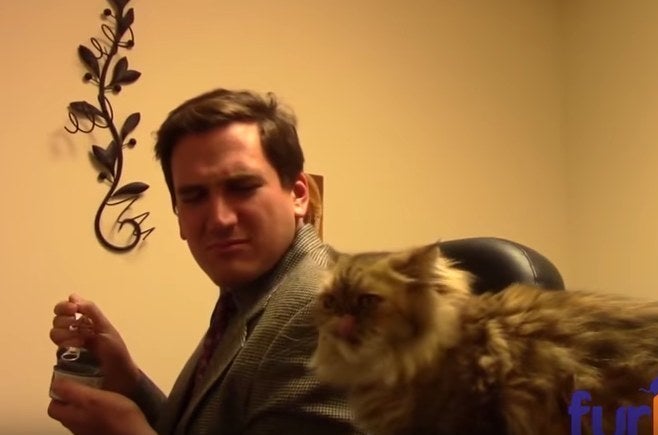 Samantha Shelton, a spokesperson for Furkids, told BuzzFeed News that the inspiration for the video was to make something funny to get people motivated to adopt and support their animals.
She said that once they enlisted Preston, the video took only 30 minutes to shoot and about an hour to edit. The budget consisted of a couple of cans of cat food to feed the animal "actors" involved in the filming.
She added that the reactions to the video have been overwhelmingly positive, and it has even resulted in an increase in adoption applications. She also said that she hopes it inspires people to visit their local animal shelters and adopt, volunteer, and offer support.
Mission accomplished!