This is the Phillips family of Grimsby, England: Tanya, Adam, and their daughter, Honey-Rae.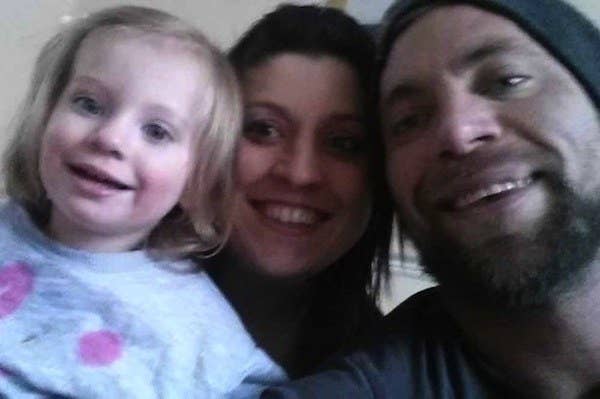 Honey-Rae was born with a birthmark that covers a good portion of her body.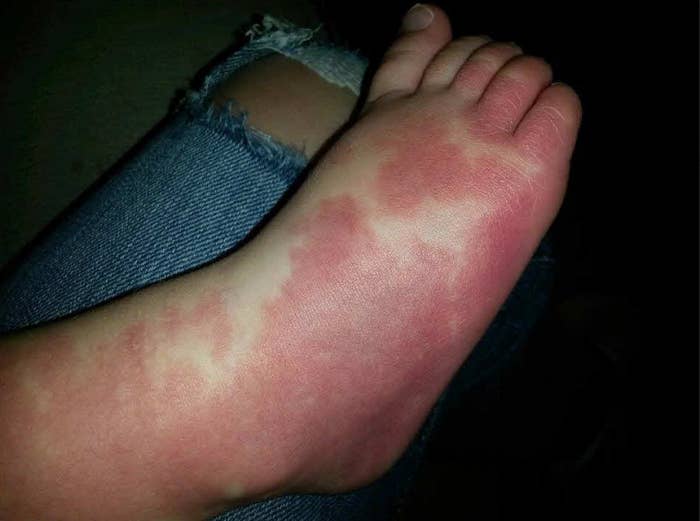 An incident at a grocery store is what initially prompted them to do something.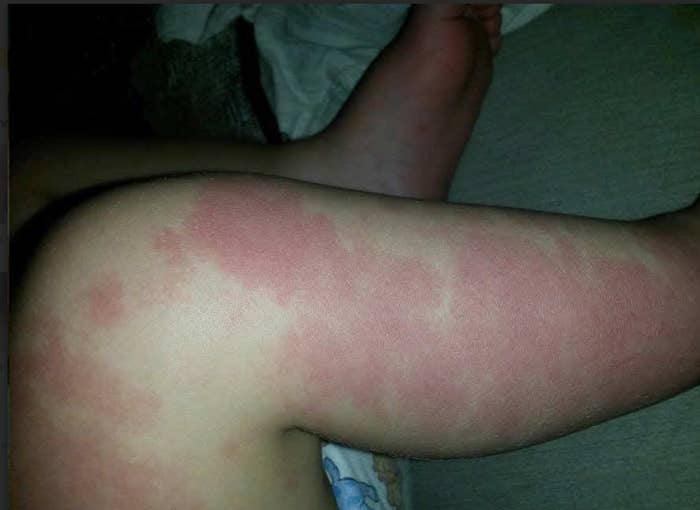 The couple already had leg tattoos, but to show solidarity with their daughter they decided to get tattoos that matched her birthmark.
"Most people might think it's very extreme, but to us, it was the natural thing to do to ensure our daughter never felt different or alone in the world," Tanya told the Daily Mirror. "We wanted her to feel special, that her birthmark was something to feel proud of and not embarrassed by."
Adam got his tattoo this past Christmas, with Tanya following suit last week. She said the process was tough, but worth it.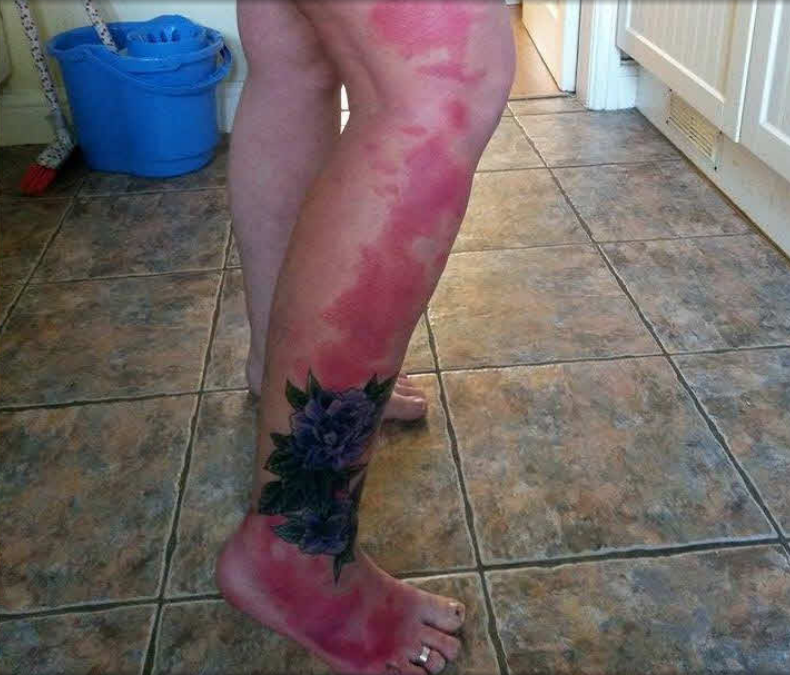 The family stands by their descision, and believe they made the right choice for their daughter.