This Huge 175-Pound Pit Bull Helps Dispel Perceptions About The Breed
Big dog, bigger heart.
This is Hulk, a pit bull from New Hampshire. At 175 pounds and only 18 months old, he just may be the world's largest pit bull.
He lives with the Grannan family. His owners, Marlon and Lisa, run Dark Dynasty K9s, a kennel that specializes in pit bull terriers.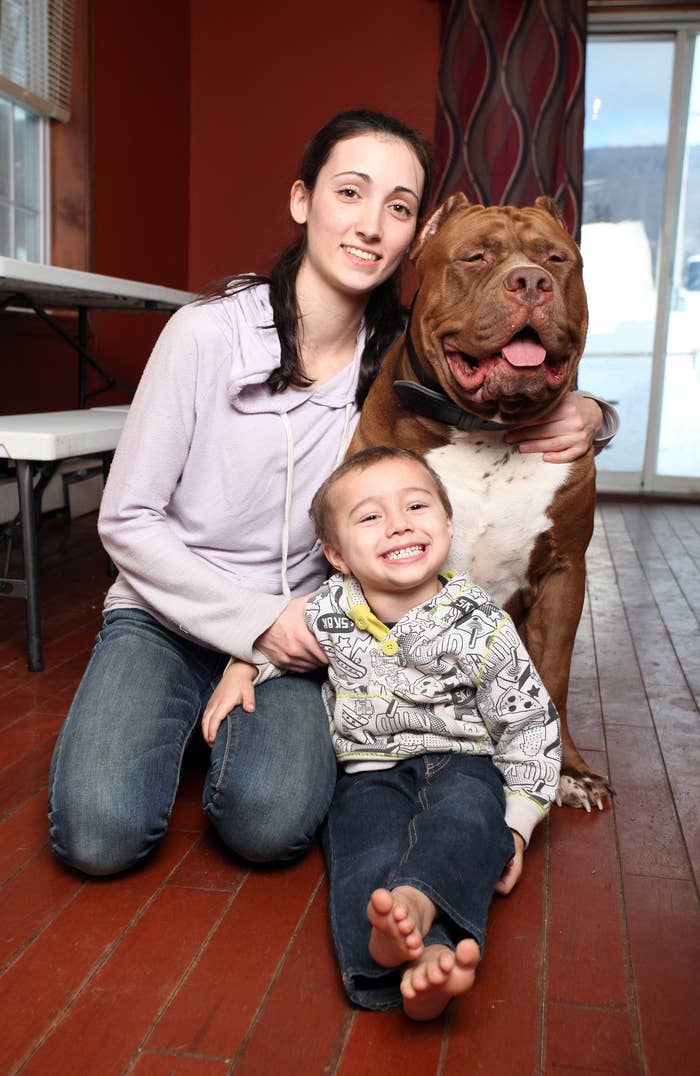 Dark Dynasty K9s specializes in breeding and raising pit bulls to be used as guard dogs.
According to their Facebook page, the dogs are trained to protect homes, families, and property, and are sent to all parts of the world to be used as guard dogs.
They also have another mission in bringing awareness to the breed by challenging popular misconceptions.
In spite of his imposing proportions, Marlon and Lisa say Hulk is a gentle dog and regularly plays with their young son, Jordan.
"I have no concerns about any of the dogs around my son. They're amazing family dogs. They go through extensive training and the little thing a kid is going to do to startle a regular dog won't phase them at all," Lara told Barcroft TV. "No matter what the breed, it's all about how you raise them."
Marlon added: "It's all about the amount of care you put into these dogs. We are dogs. We live and breathe this world every single day. My hope is that we can stop ignorance and change people's minds about pit bulls in a positive way with all this attention."
Hulk is considered an important member of the family, Marlon said, adding that he would never consider selling the huge dog, no matter the price.
Hulk is fed by Lisa Grennan at the Dark Dynasty K9s facility.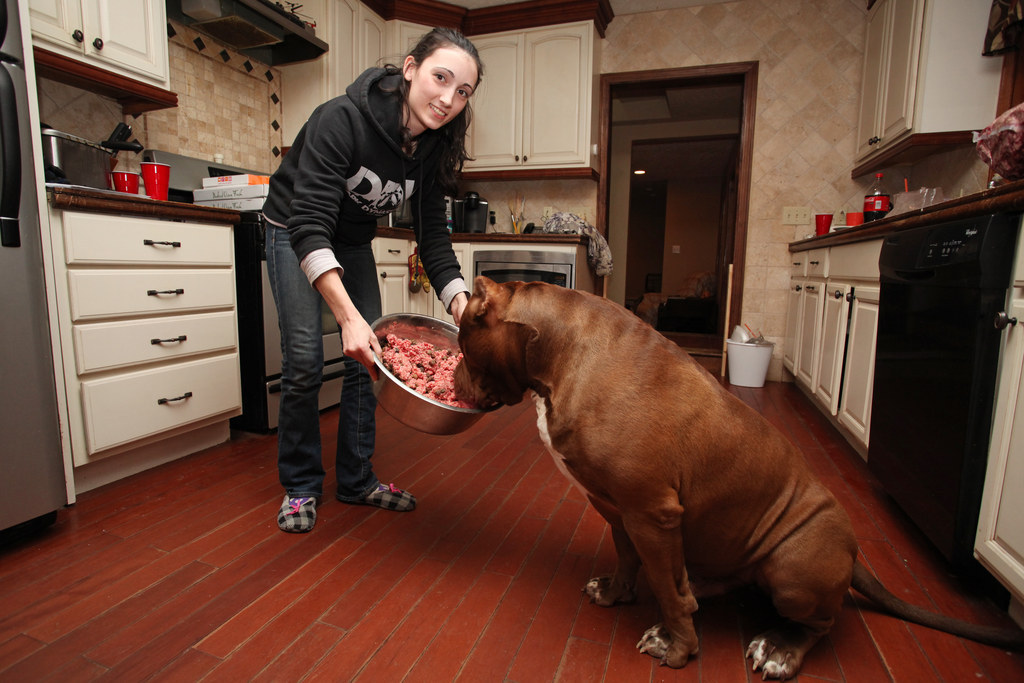 That just means there will be more dog to love.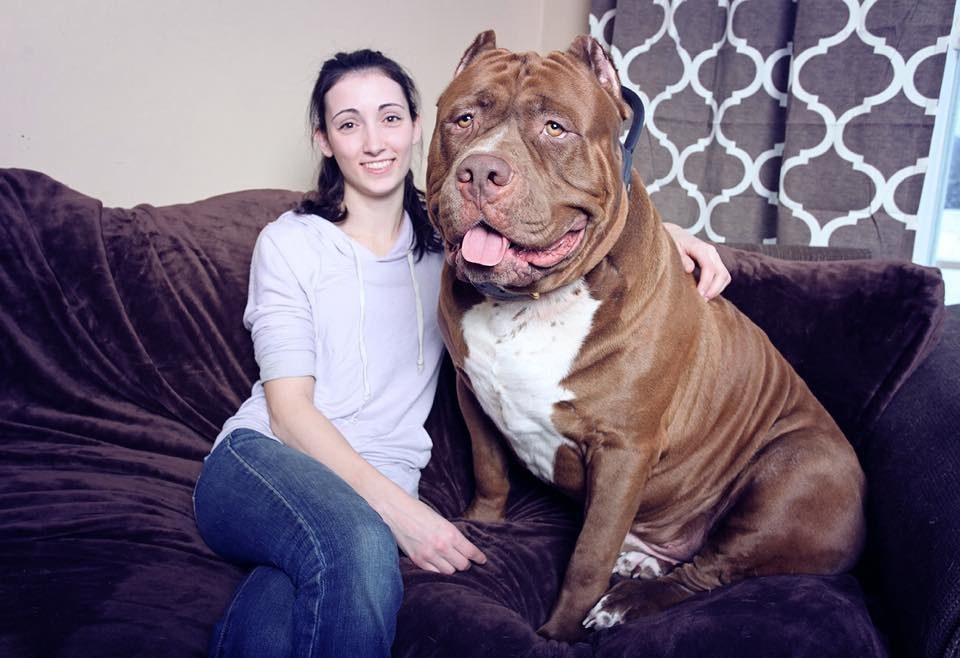 Hulk training with Lisa Grennan.