The Chizza is essentially a pizza that replaces the crust with a fried chicken breast. It has all of the strengths of a regular pizza, but none of the weaknesses.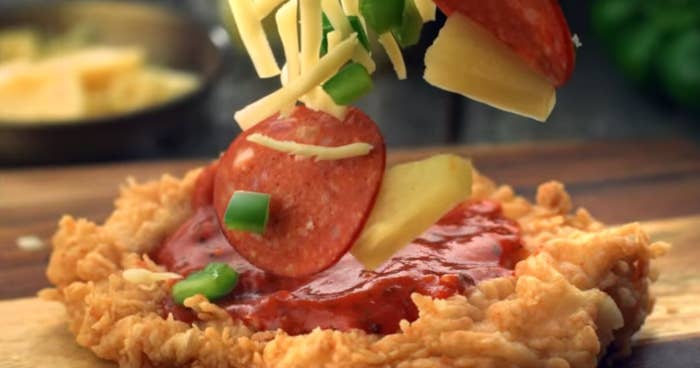 Unfortunately if you're looking to try this mash-up in the U.S., you're out of luck: The delicacy is only available at KFC locations in the Philippines.
KFCs abroad seem to be light-years ahead of the U.S. in terms of food experimentation, recently unveiling this Napoli Crispy Pizza Chicken at their Hong Kong locations.
Locations in the Philippines even have a breakfast buffet.
Step up your game, America!