This ESPN Anchor Called Out What Was Wrong With Labeling Lamar Odom A "Reality Star"
"His name is Lamar Odom."
Van Pelt started the segment with a tweet from rapper Bun B that featured a screenshot from Nancy Grace branding Lamar Odom as a "reality star."
He then went on to call out various media outlets for portraying Odom as a reality star from Keeping Up With the Kardashians as opposed to an accomplished NBA player.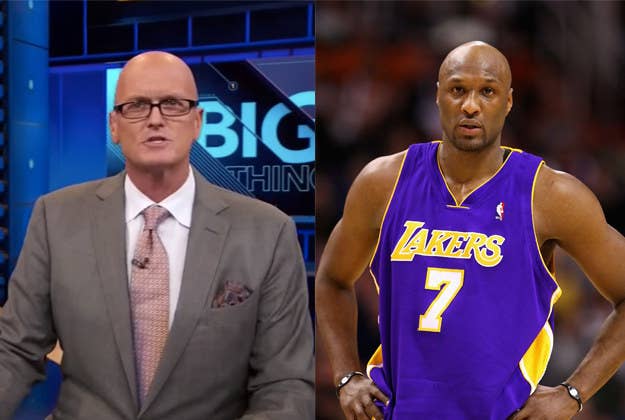 He said, in part:

"Kardashian reality star?" No, no, no, no. Lamar Odom, unlike those for whom fame is oxygen, whose fame comes in the absence of accomplishment, his fame was earned:

As Sixth Man of the Year.

As a multiple NBA champion.

As the result of his significant role with the Los Angeles Lakers teams and being a beloved NBA teammate and peer.
Aside from being the NBA's Sixth Man of the Year in 2011 and two-time NBA champion with the Los Angeles Lakers, Odom is also an Olympic bronze medalist and was named to the NBA All-Rookie first team in 2000.