After Finding Out Her Twin Couldn't Have A Baby Due To Cancer, This Woman Carried It For Her
After a battle with cancer meant Allison Dinkelacker wouldn't be able to give birth to a second child, her twin sister stepped in.
These are twin sisters Dawn Ardolino Policastro and Allison Ardolino Dinkelacker, of Mineola, New York. The sisters are super close, live just a few blocks from each other, and often celebrate family events together.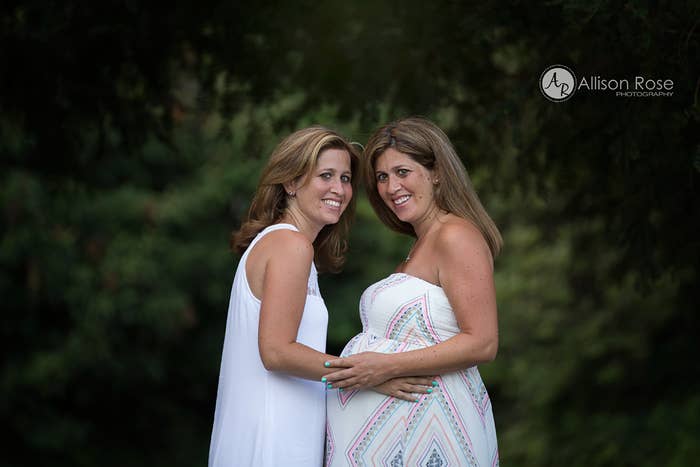 When Allison was pregnant with Dylan in 2009, she found out 30 weeks into the pregnancy that she had Stage 3 breast cancer.
Soon, she learned that the cancer was spreading to other parts of her body and that she would have to start chemotherapy immediately. That meant she had to give birth to Dylan at 31 weeks.
Dawn told Patch it was a trying time for her sister.
"When Allison was diagnosed at such a young age and at a time in her life when she was the happiest, it was simply devastating," she said.
After six months of chemotherapy and numerous surgeries, Allison now is going on six years cancer free. But because the cancer was caused by hormones, she'll never be able to get pregnant again.
However, Allison desperately wanted Dylan to have a sibling.
That's when Dawn, who was at the meeting, stepped in. "It doesn't matter, because I am going to carry their child," Allison recalled her saying.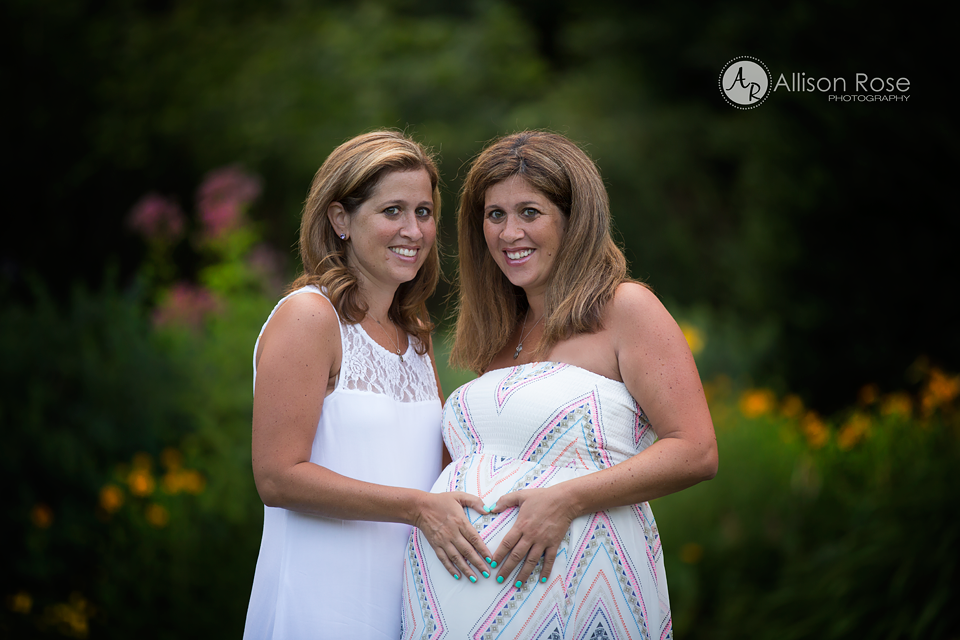 Dawn became a gestational surrogate for Allison, which means she carried the couple's fertilized egg inside her, all the way to term.
During Dawn's pregnancy, the sisters also had an adorable photo shoot featuring both of them celebrating the upcoming birth.
On Aug. 5, Dawn gave birth to an 8-pound, 13-ounce boy Allison named Hudson William Dinkelacker.
Allison wrote that she was eternally grateful for what her sister did for her:
"How can we begin to thank you for the tremendous generosity and sacrifice you have so willingly bestowed these last few months?

You have given us not just the fulfillment of a wish we've had for the last six years, but a whole new life, and a family of four we thought we'd never have."
BuzzFeed has reached out to the sisters for comment.