A video of a kind stranger giving a cold, shirtless man a shirt and beanie on the subway to help him stay warm has gone viral.
Lazaro Nolasco, the man who shot the video, told the New York Daily News that the gesture took place Friday night on the subway in Manhattan.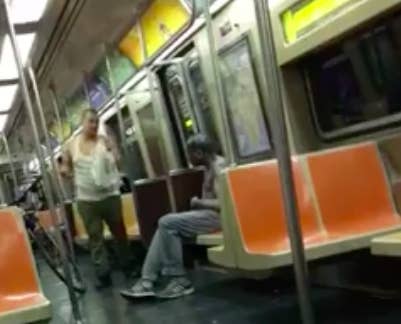 Over the course of the clip, the stranger approaches the sitting man and gives him a shirt. He then fetches a beanie and gives that to him as well.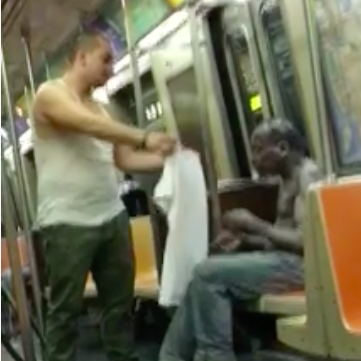 The video has garnered over 309,000 likes and 243,000 shares since posting. Many people were moved by the gesture, and shared their thoughts in the comments.

Nolasco also told the New York Daily News that the man's "body looked sick." Over the course of the conversation between the two, Nolasco said the Good Samaritan asked the man if he needed a shirt and also if he wanted to go to the hospital. The man responded "yes" to both questions.
The result of the two men's encounter is unknown, but that doesn't make the gesture any less touching.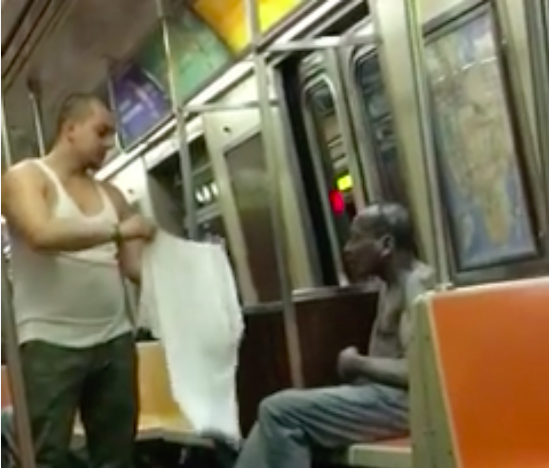 BuzzFeed has reached out to Nolasco for comment.