This is 96-year-old Tom Clark and his wife, 92-year-old Arnisteen, of Fayette County, Georgia. The couple have been married for 68 years, and have only been apart once, when Tom was in the Army and stationed in Korea.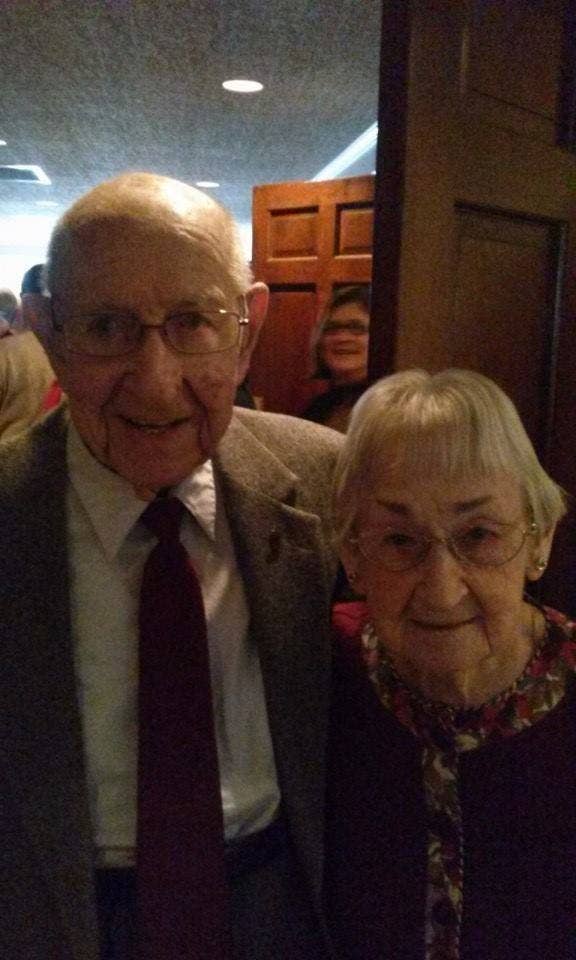 Recently, the two were both admitted to Piedmont Fayette Hospital on the orthopedic surgery floor, and had to stay in separate rooms.
Hospital representative Charlsie Niemiec told ABC News the separation took its toll on the couple.
"Because they were on the orthopedic surgical floor, none of those rooms have double occupancy so they couldn't be together, and it was clearly breaking their hearts," Niemiec said.
After seeing this, manager Tina Mann and other staff went out of their way to get the couple together in the same room for a few hours so they wouldn't be apart.
People saw the couple holding hands, and were moved by the gesture.



However, the person who was moved the most was probably Tom Clark, who reportedly wept and said, "I just can't be away from her — she's the finest woman in the world."