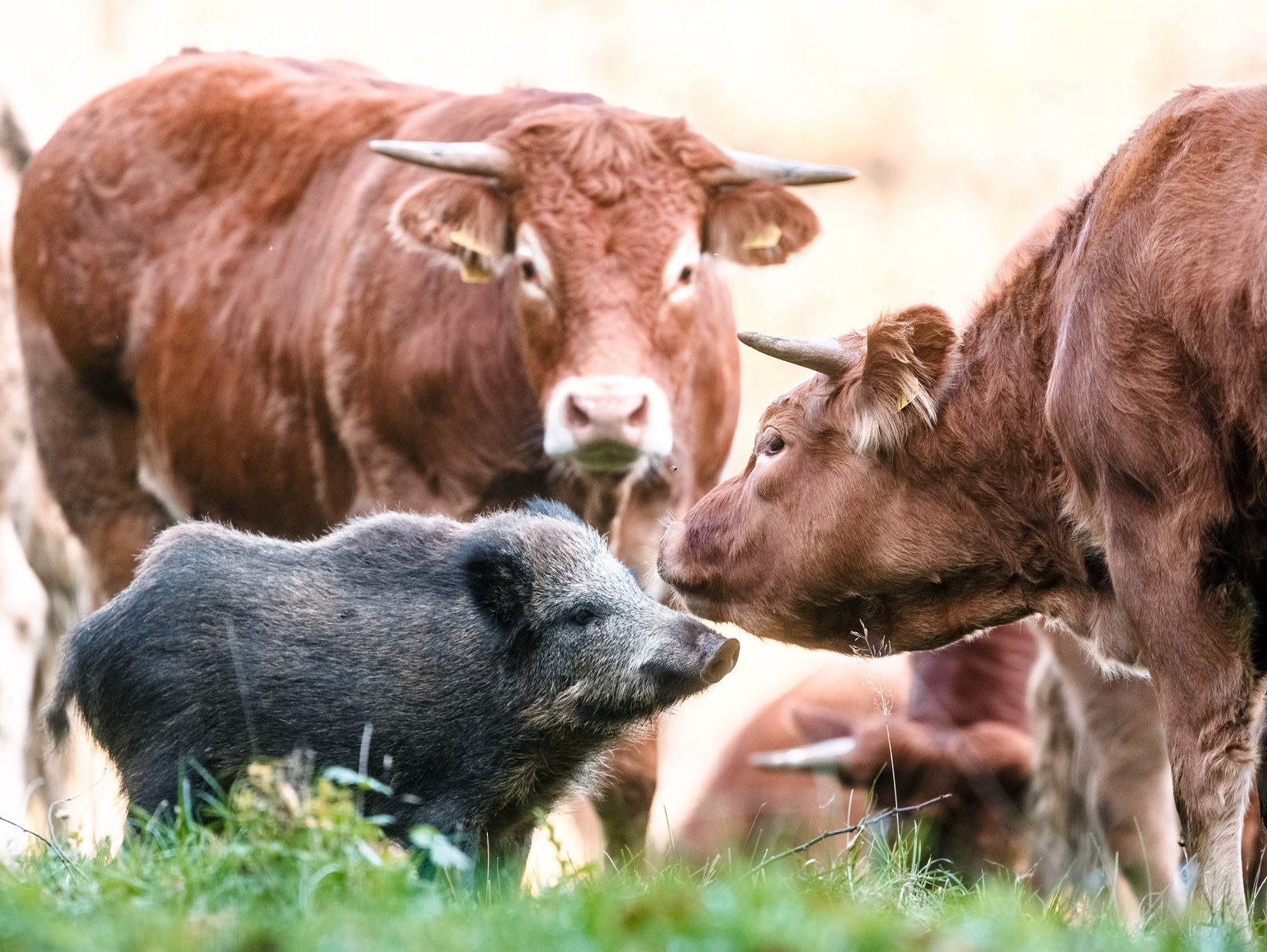 If friends are the family you choose, a wild boar in Germany has chosen his new family: A herd of cattle in the pastureland just outside his forest.
The boar, which the locals have nicknamed Banana, started coming out of the forest a couple months ago to hang out with eight cattle on pastureland north of Hamburg.
The Associated Press reported that the land's farmer, Dirk Reese, told a local news outlet that Banana has since been adopted by the herd.

"He's fully integrated into the herd, which is fascinating," Reese said.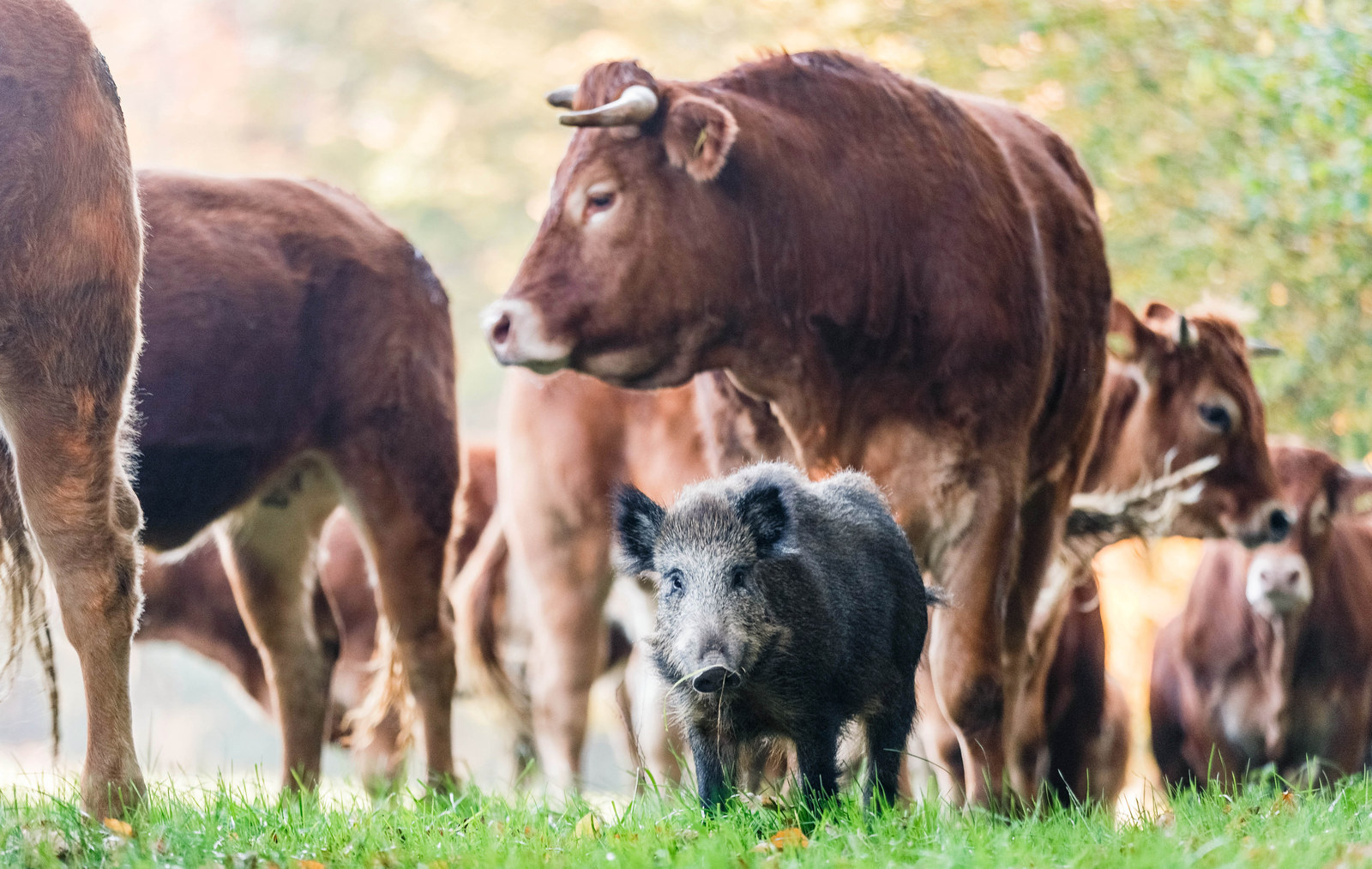 Banana is thought to be a young boar, which typically leave their female-dominated sounder at around 8 months to either live in loosely knit groups or mate. Otherwise, it's a solitary life outside the short breeding season each year.
Seems like Banana, though, isn't quite ready to be on his own, and in the process, has become somewhat of a local celebrity, the German Press Agency reported.
"This pig has a special status," Reese said.