Here is a bear taking a ride on top of a garbage truck in Los Alamos, New Mexico.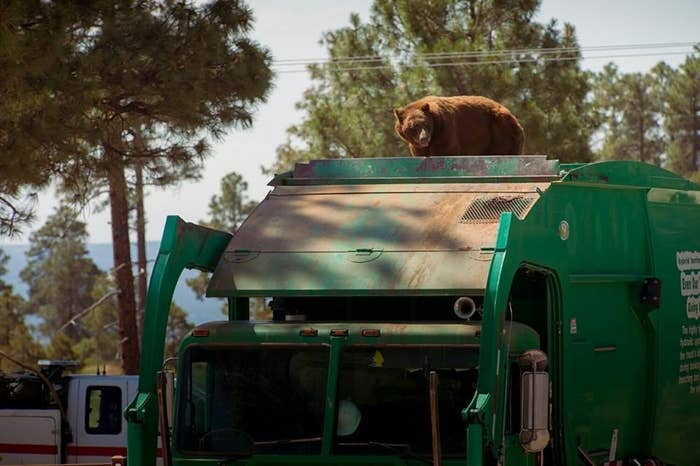 The bear, trying to snack on the trash, instead got the ride of a lifetime after the truck driver unknowingly dumped him inside.
"He said he heard a squeal," Julie Anne Overton, public affairs officer for Santa Fe National Forest, told ABC News Wednesday.
The incident was caught on film late last month, but started to circulate on social media this week. And thank gods, because...
...behold this image of the bear getting said ride of a lifetime.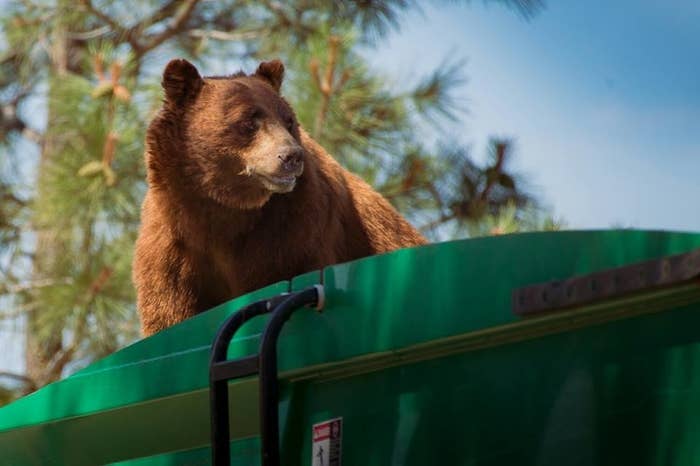 Once the driver figured out what was happening, he backed the truck up against a tree.
The cinnamon-colored black bear jumped into the tree, where it hung out for about an hour before climbing down and scampering off into the nearby canyon, the national forest posted on Facebook.
May this serve as a lesson: When you find yourself trapped on a trash truck, just grin and bear it.