Judge Dismisses Domestic Violence Case Against Soccer Star Hope Solo
The U.S. women's soccer star and Olympic gold medalist had her case dropped amid accusations that witnesses against her were being uncooperative.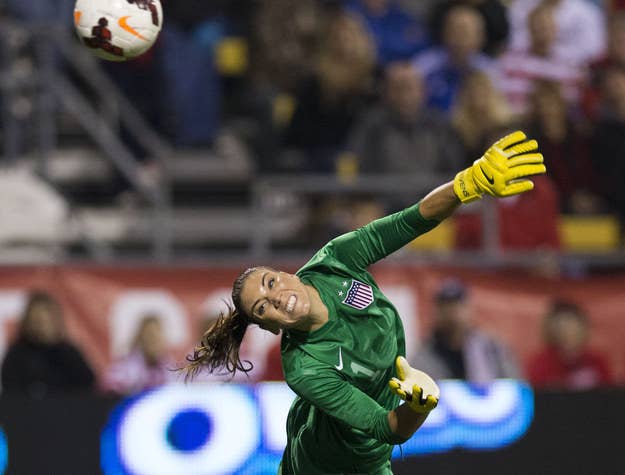 A judge in the state of Washington on Tuesday dismissed domestic violence charges against U.S. soccer star Hope Solo.
The U.S. Women's National Team goalie and Olympic gold medalist was arrested in June for allegedly assaulting her sister and her nephew at her home in Kirkland, Seattle.
Kirkland Police Lt. Mike Murray told BuzzFeed News at the time that officers had received a call reporting an assault and a noise disturbance.
But when they arrived, "there was a big party going on" at Solo's house.
"It was an out-of-control situation," Murray said.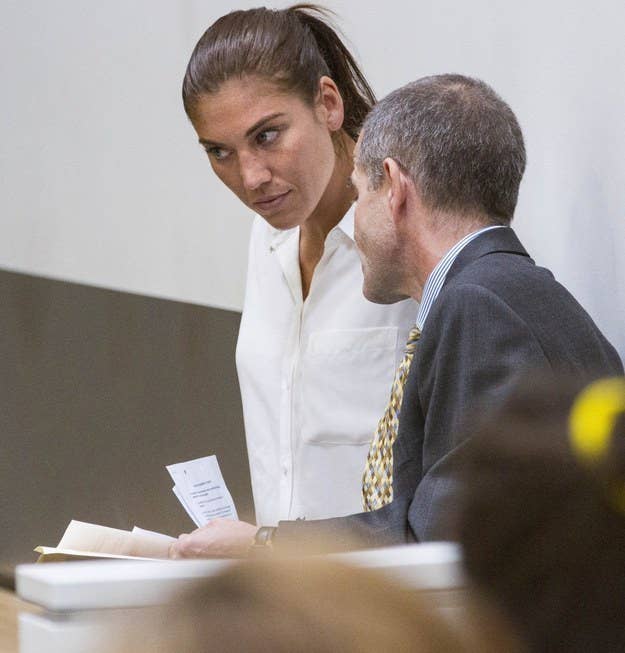 Solo had always maintained her innocence, with her attorneys complaining of uncooperative witnesses with shifting stories.
Solo contended that she "used lawful force" in defending herself during the fight from her nephew, who is 6-foot-9 and 280 pounds, Sports Illustrated reported.
She pleaded not guilty to charges of domestic violence in late June.
But her attorneys claimed that witnesses failed to show up at meetings and changed their stories over the course of multiple interviews — a claim prosecutors denied.
On Tuesday, Kirkland Municipal Court Judge Michael Lambo agreed to grant Solo's request to dismiss the case based on those points, KING 5 News reported.
Solo was at a training camp and did not attend the hearing.
A reporter at the hearing asked Solo's husband, former NFL tight end Jerramy Stevens, to comment on the judge's decision.