1.
Pick the luggage size that's perfect for your trip.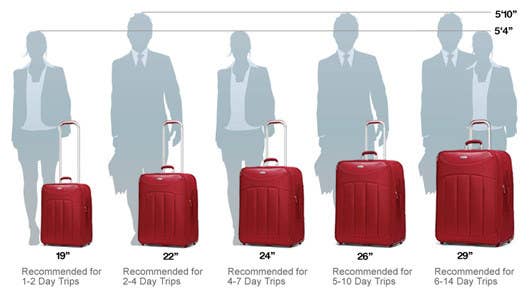 2.
Make sure you know the carry-on dimensions allowed by the airline you're traveling with.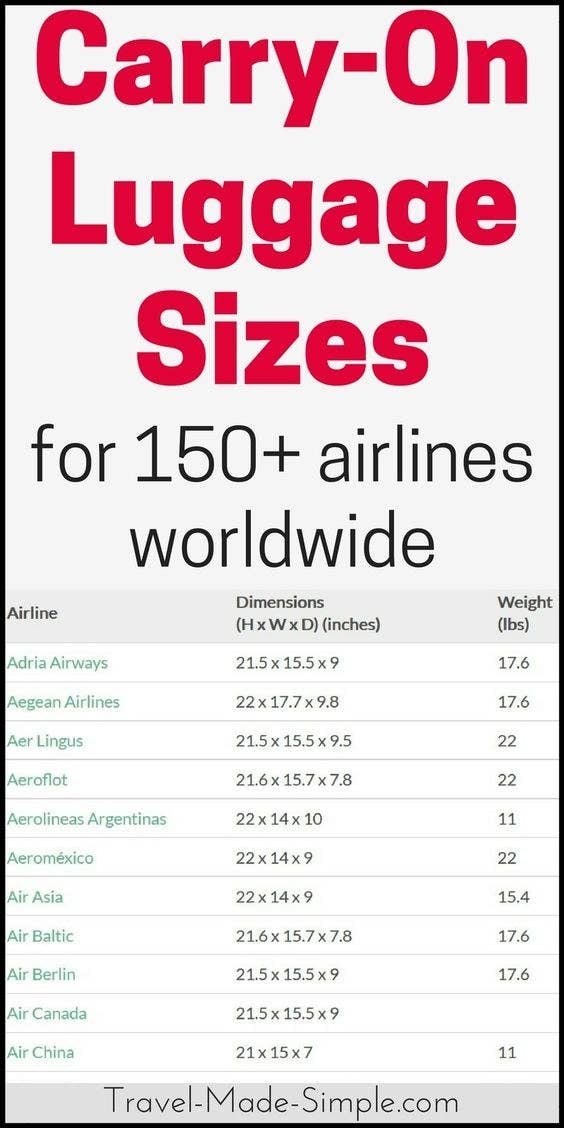 3.
Find an answer to the age-old question of how much underwear to pack.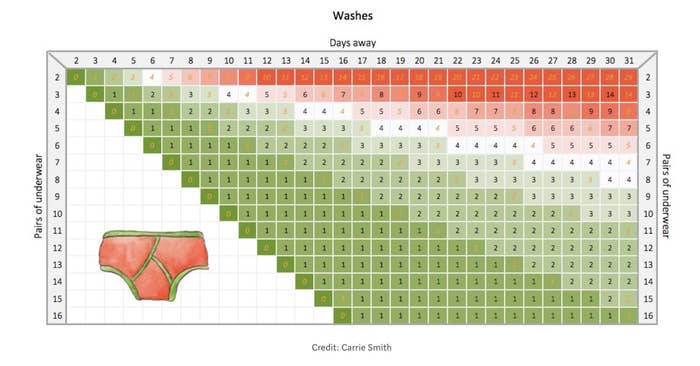 4.
Beware of those dreaded luggage weight restrictions.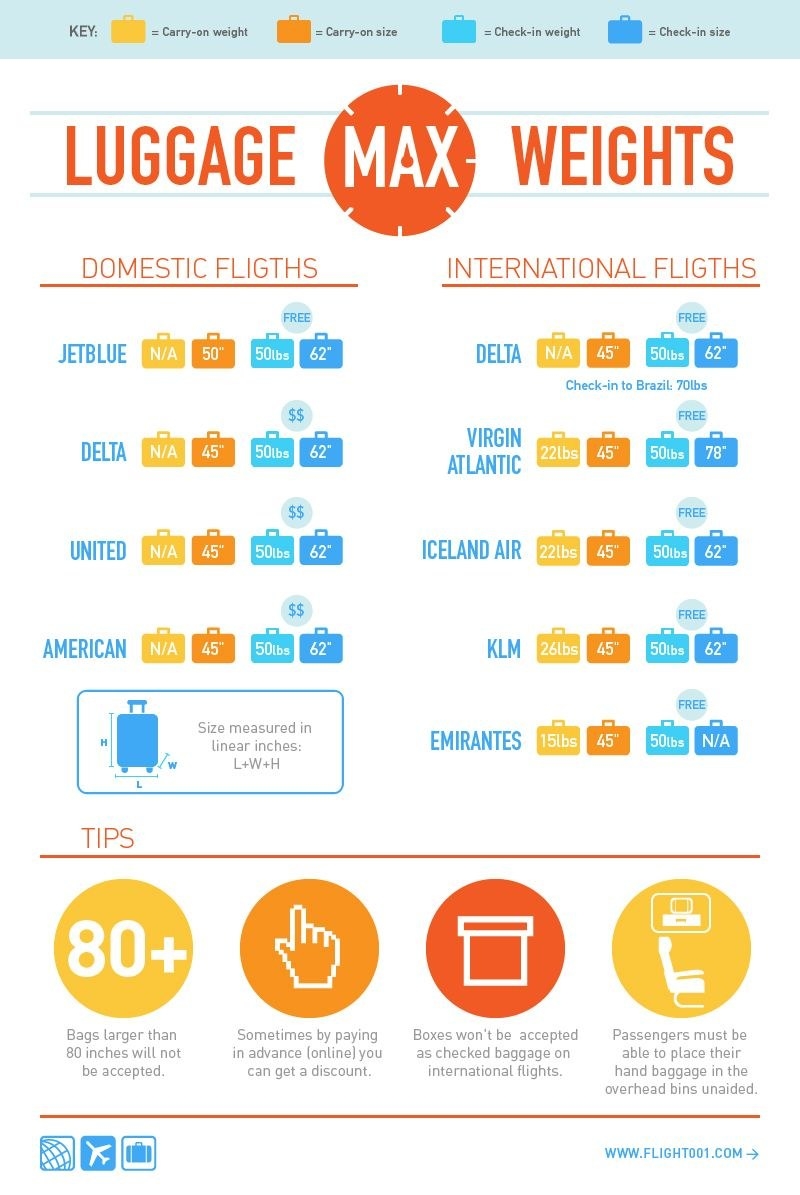 5.
And definitely don't forget about TSA's rules for packing liquids.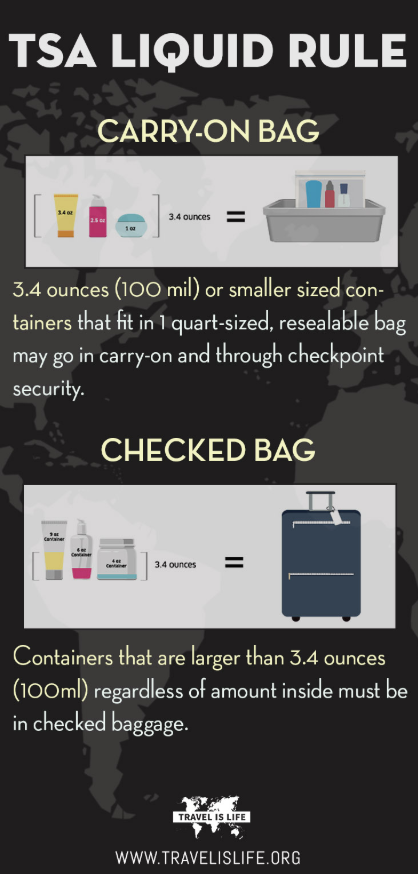 6.
Figure out if you really need what you're about to pack.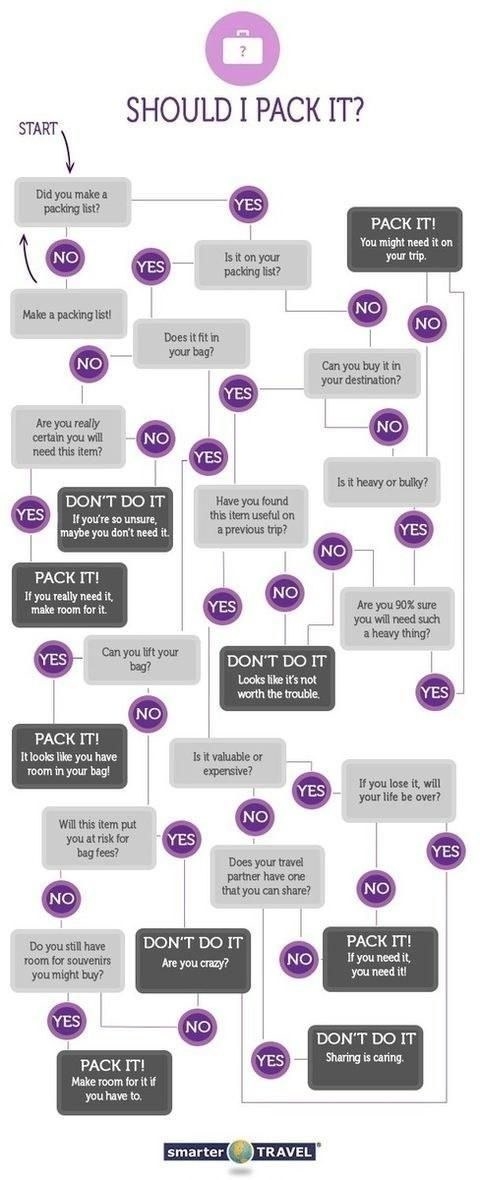 7.
Become the light packer you desire to be in just five simple steps.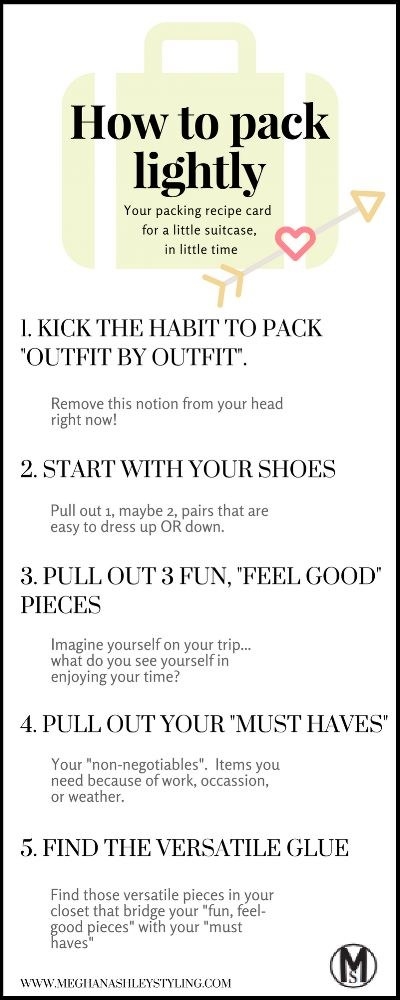 8.
Use this ~pretty~ packing pyramid to avoid overpacking for shorter trips.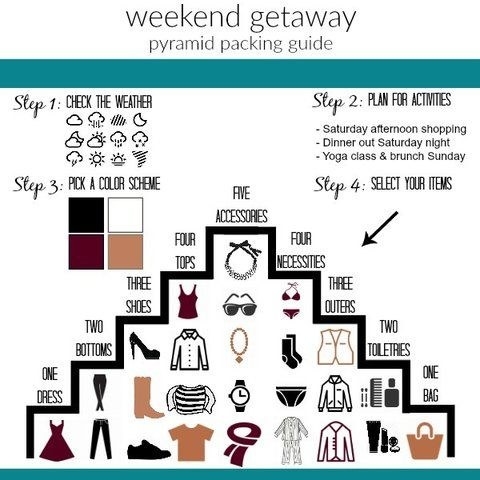 9.
Fit 30 days' worth of items into just one carry-on and a backpack.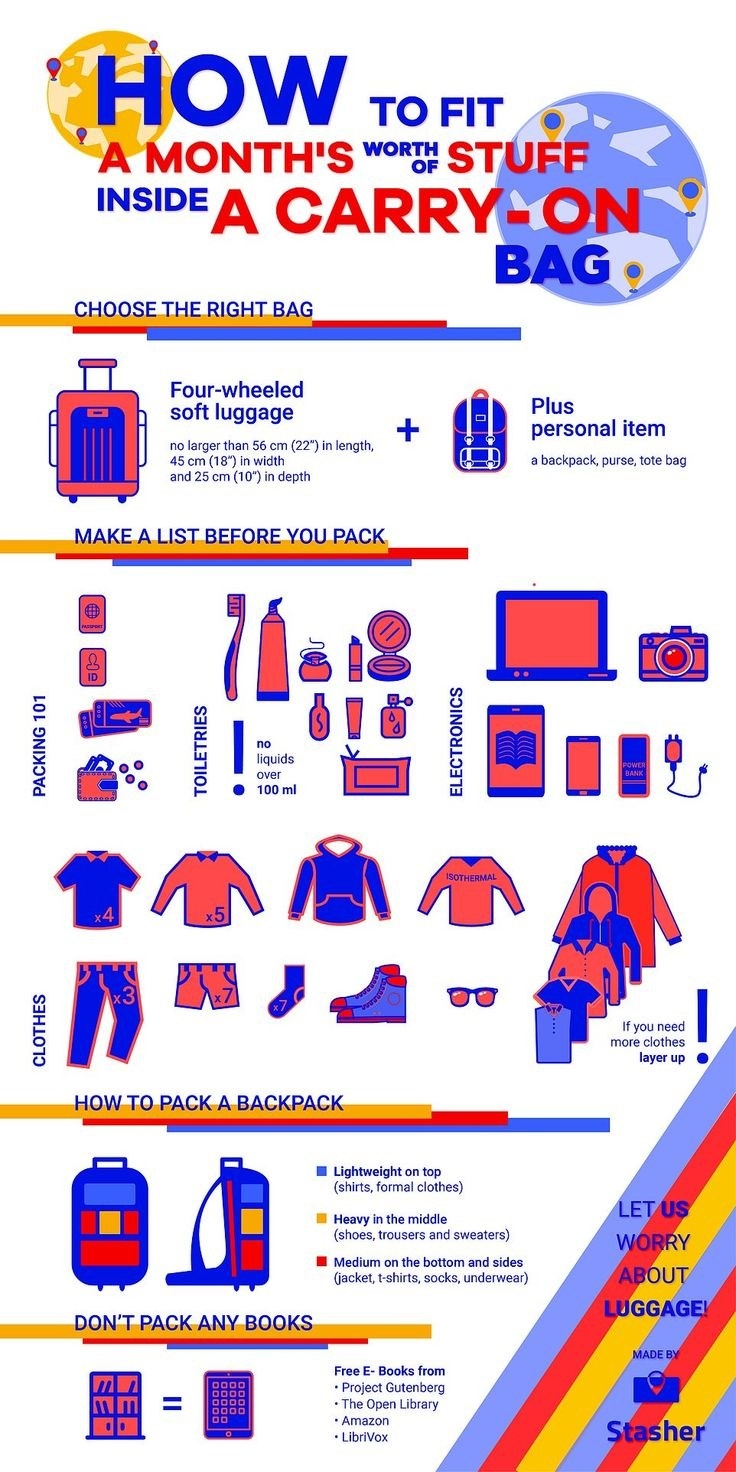 10.
Master these space-saving tricks and folds.

11.
Try your hand at this method for wrapping a clothing bundle.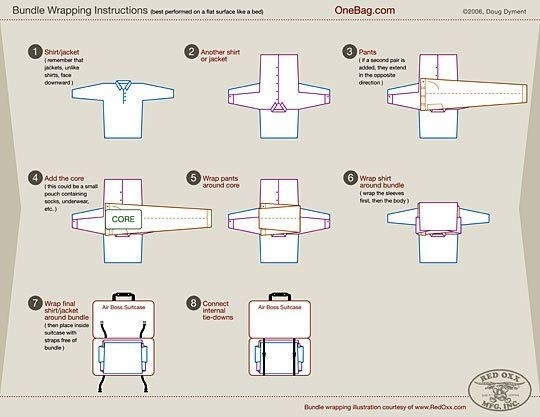 12.
Distribute the weight in your suitcase like a pro.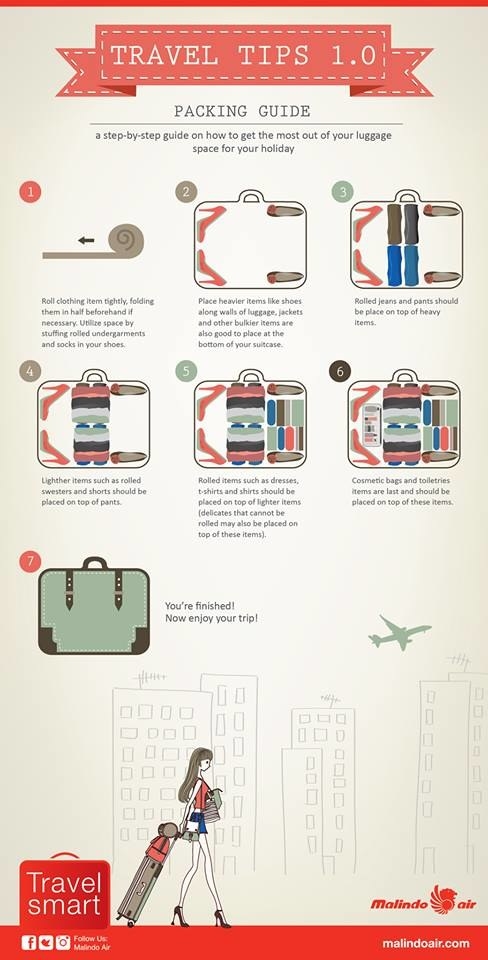 13.
And don't forget about the weight in your backpack.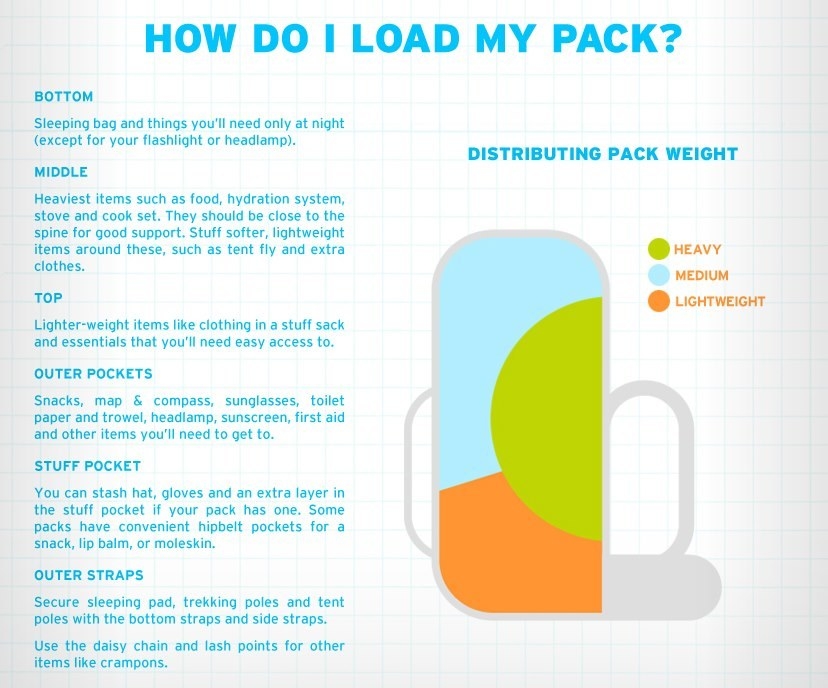 14.
Be prepared when you travel with a pet.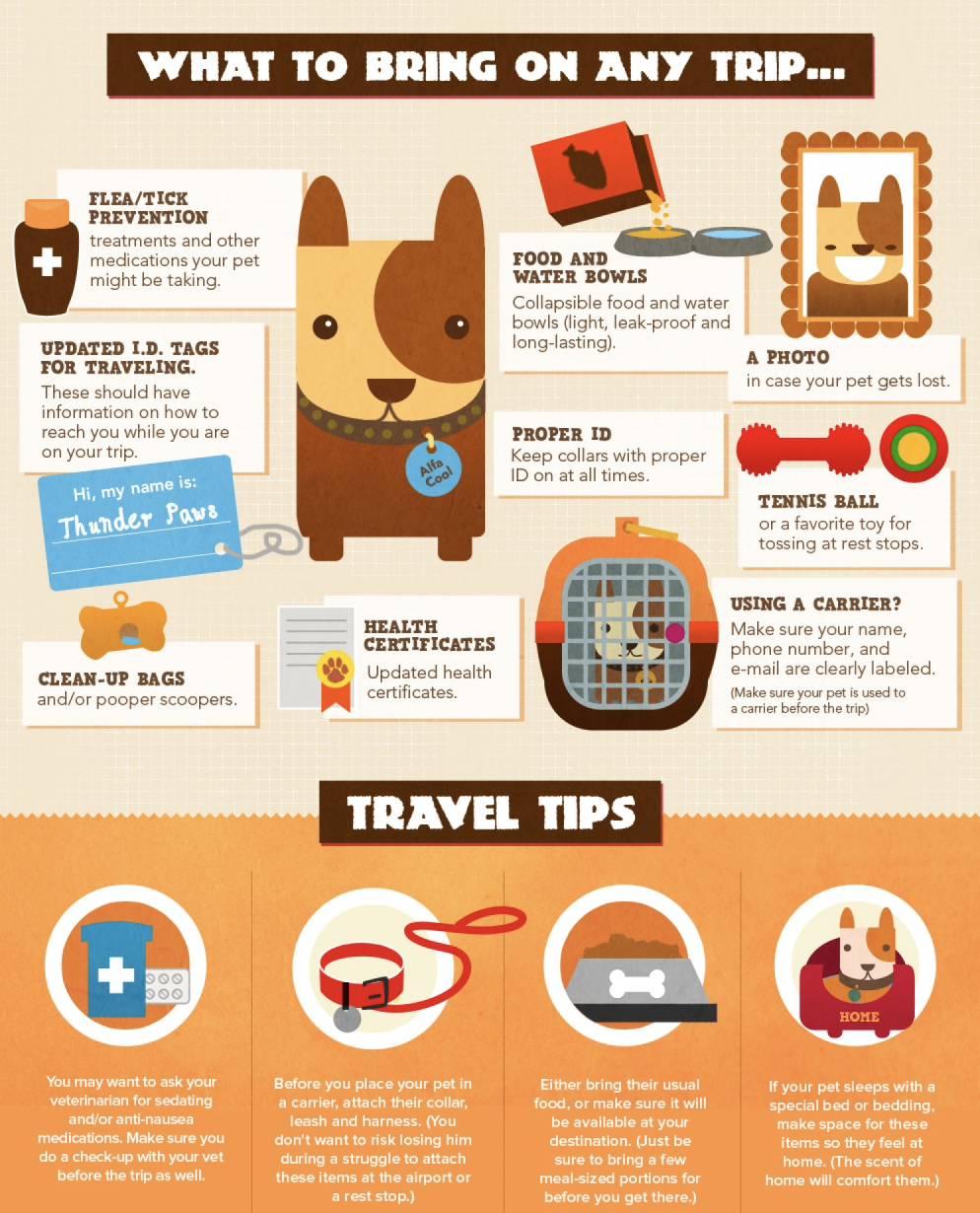 15.
Pick the correct plug adapter for overseas travel.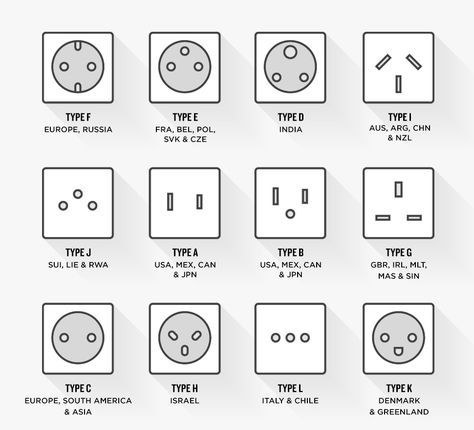 16.
Make sure you know exactly what you can't take on a plane.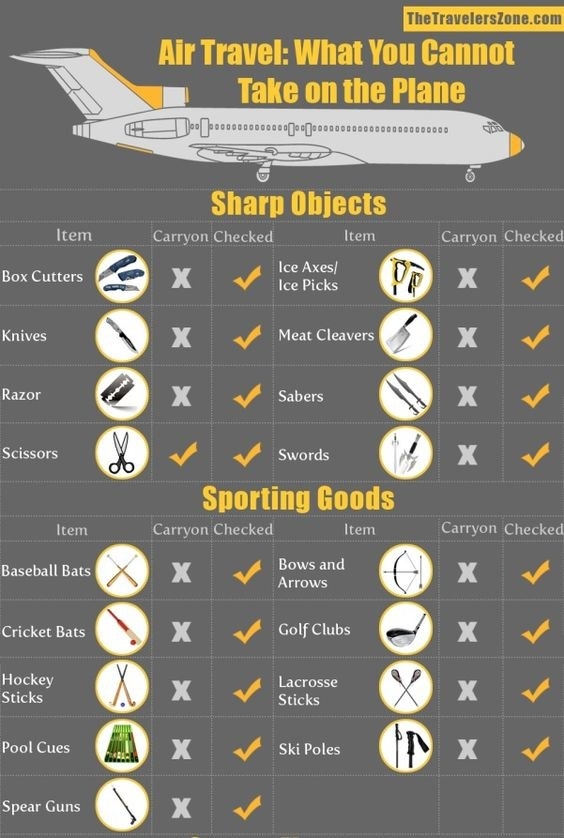 17.
And polish it off with this list of do's and don'ts.