We hope you love the products we recommend! Just so you know, BuzzFeed may collect a small share of sales from the links on this page.
As fellow people-with-a lot-of-hair will know, there's a bunch of upsides to ~flowing locks~ but one big downside – ALL THE TANGLES.
After having not-great experiences with detangling brushes in the past, I tried the Wet Brush and I was pleasantly surprised to discover this actually works.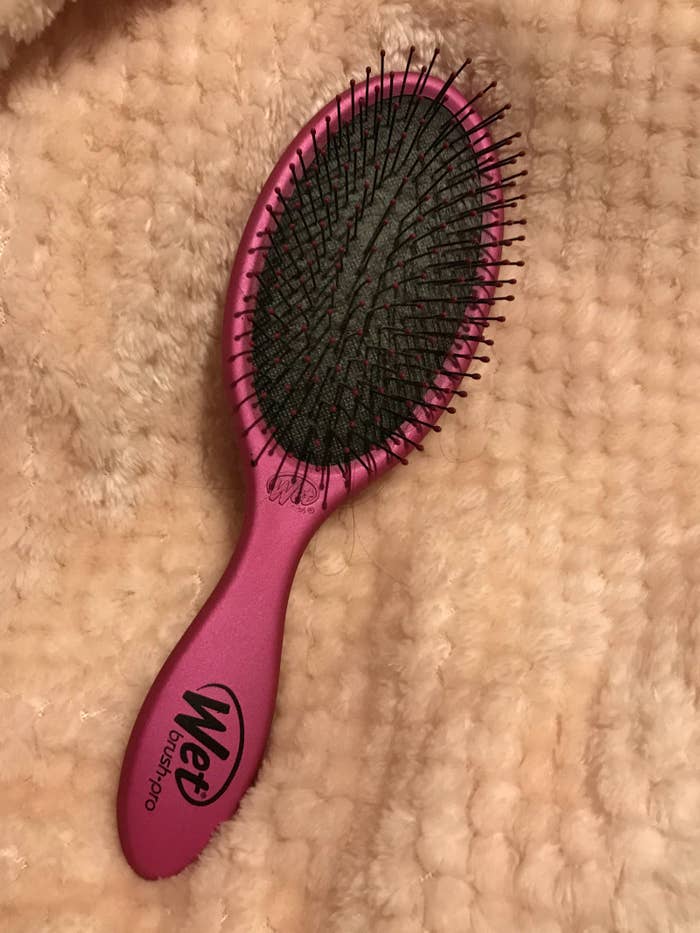 I get put off brushing my hair often in-between washes because a) I feel like I'm ripping all my hair out and b) it goes all static! But this has become my go-to brush for when my hair feels/looks terrible, and it always adds some ~oomph~ when it looks limp or matted.
Even though the name implies it's for wet hair, you can 100% use it for dry hair as I do every day. In fact the only time you can't use it is while using a hairdryer, as the heat can ruin the bristles. It also comes in ~~cool colours~~ if you're not a fan of pink.
And I'm clearly not the only one who loves it! It has an overwhelming amout of positive reviews on Amazon.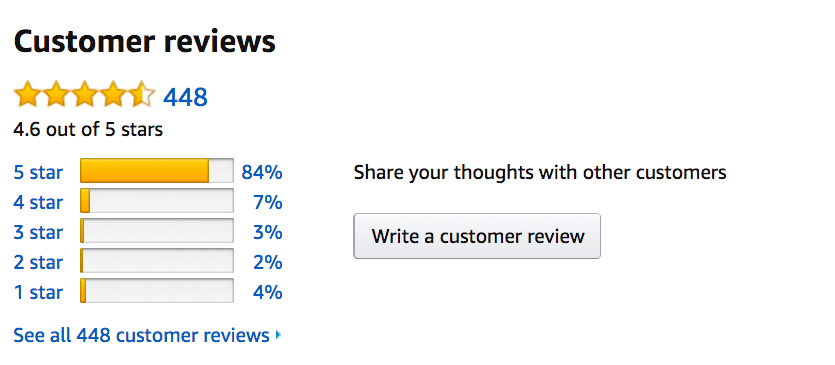 "The reviews said it brushes through wet hair so easily and they were not wrong. It takes me less than a minute to brush my hair now and that's if I'm really taking my time. I've also used it to brush my 5 year olds long hair with no moaning and whining about it hurting. I'll buy her one of her own when I get round to it. 10/10 for ease of brushing. Having long hair can be a real time sink but with this brush it's reduced the time I need to take over my hair each day. Hurrah for the Wet Brush!"
Plus, as this person points out, it's gentle enough to use when brushing kid's hair or tbh, grown-ass adults with low pain thresholds like me.
"Oh my goodness. Biggest time saver ever. It's transformed my daughters hair and plaiting routine by speeding effortlessly through knots. No more tears!! Love this brush"
Although it works great on my straight-once-blowdried/naturally wavy hair, you can definitely get in on the Wet Brush hype too if you have curly hair!
"My granddaughter loves this brush as it easily goes through her very curly and thick hair - its so good her mum borrows it!" – Sue
"The best brush for curly hair, never gonna use anything else. My boyfriend also loves it for his beard since it's so soft." – Amazon Customer
TLDR; if you have hair, you'd probably like this brush.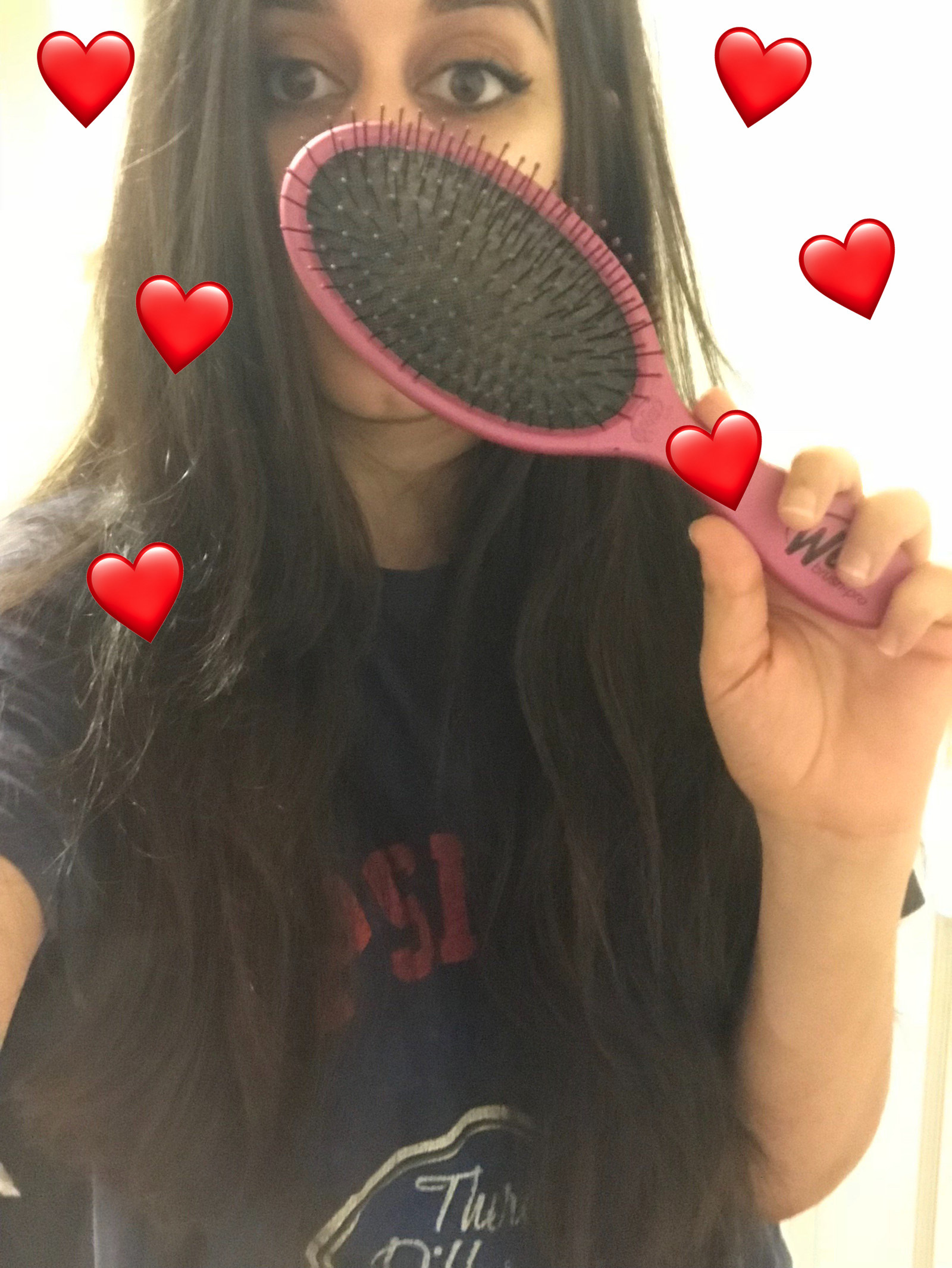 Reviews have been condensed for clarity.