Tackling breakouts can be tricky, especially when a lot of the options out there tend to strip away at your skin and not be the best for its barrier.
Thankfully, there's a solution for that! The Dr Sam System is a simple four-step routine based on protocols from a Harley Street clinic founded by, you guessed it, Dr Sam. It's formulated specifically with grown-up skin in mind, which can tend to be drier and more sensitive than teenage skin. They're even offering 10% off at the moment if you use the code BUZZ10 at checkout.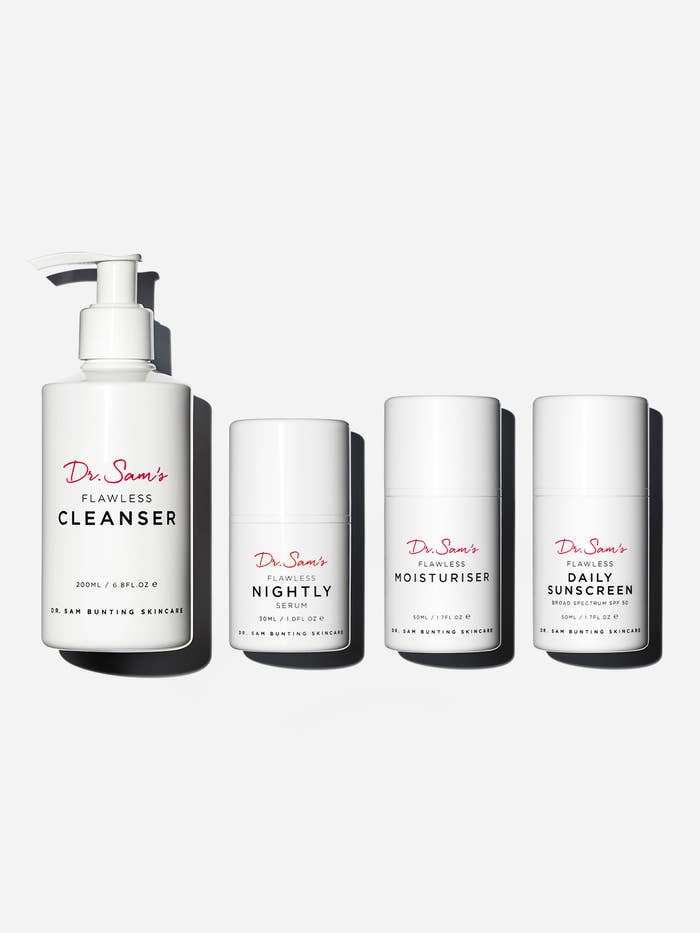 So, how does it work? Let's run through it step by step. First up you've got the flawless cleanser, a non-clogging, fragrance-free cleanser that's also won awards, just FYI.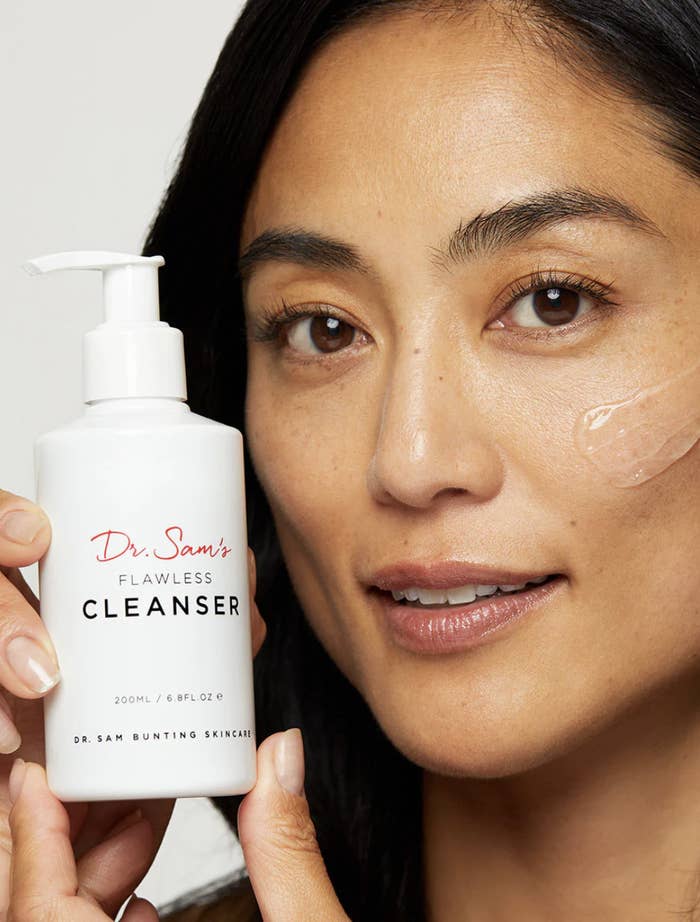 Next up is the night serum that softens lines and clears pores with its hero ingredients of niacinamide, granactive retinoid, azelaic acid, and bakuchiol, a highly effective combo to decongest without irritation.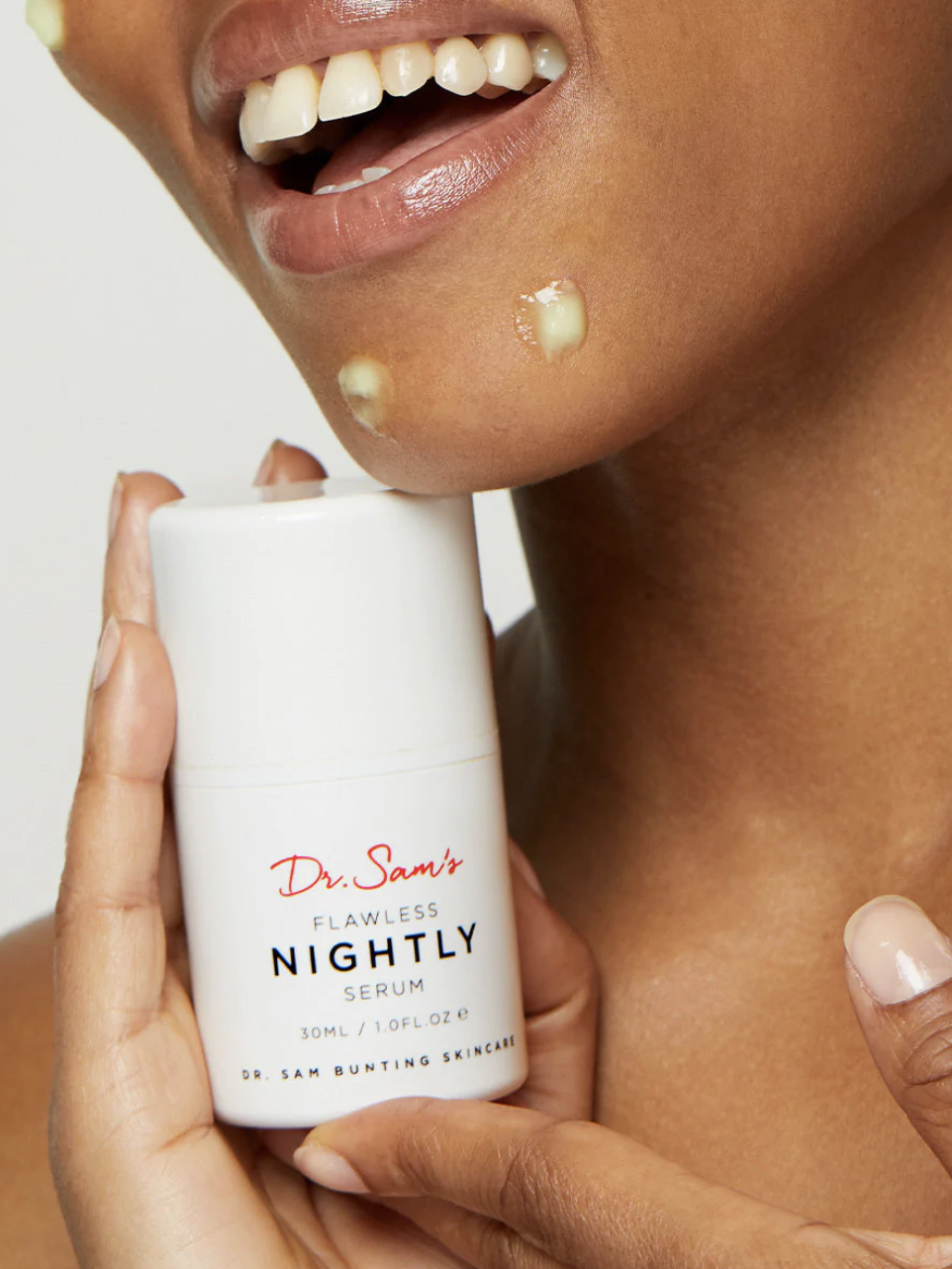 Then there's their moisturiser which has a luxe gel-cream formula that's hydrating, barrier-repairing, and fast-absorbing – no sticky feeling here!
Finally, finish up with their broad-spectrum SPF 50 sunscreen that feels silky rather than greasy. The soft-focus finish makes it a great primer for under makeup too!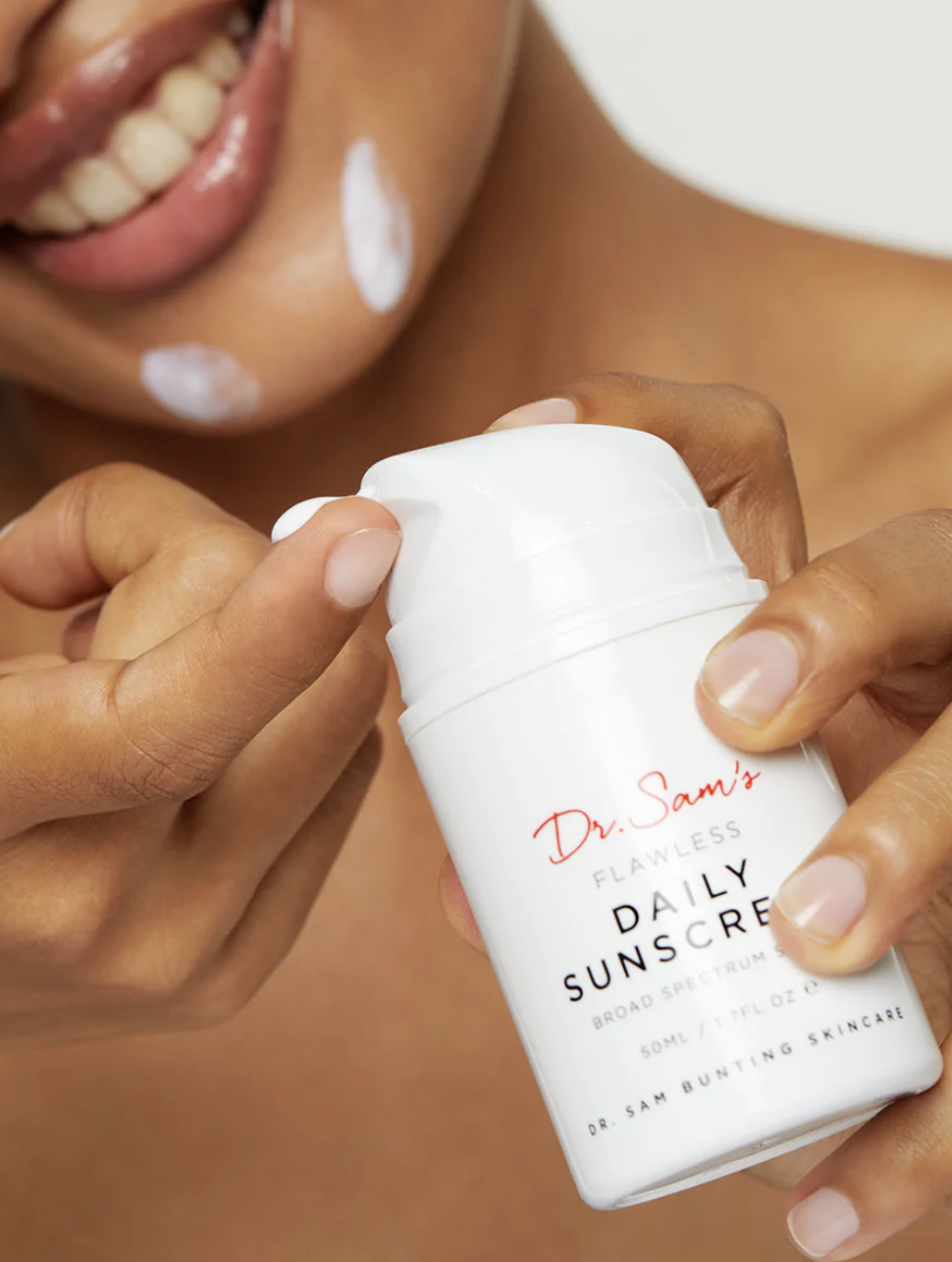 If you needed any more convincing, here is a before and after picture that might just seal the deal.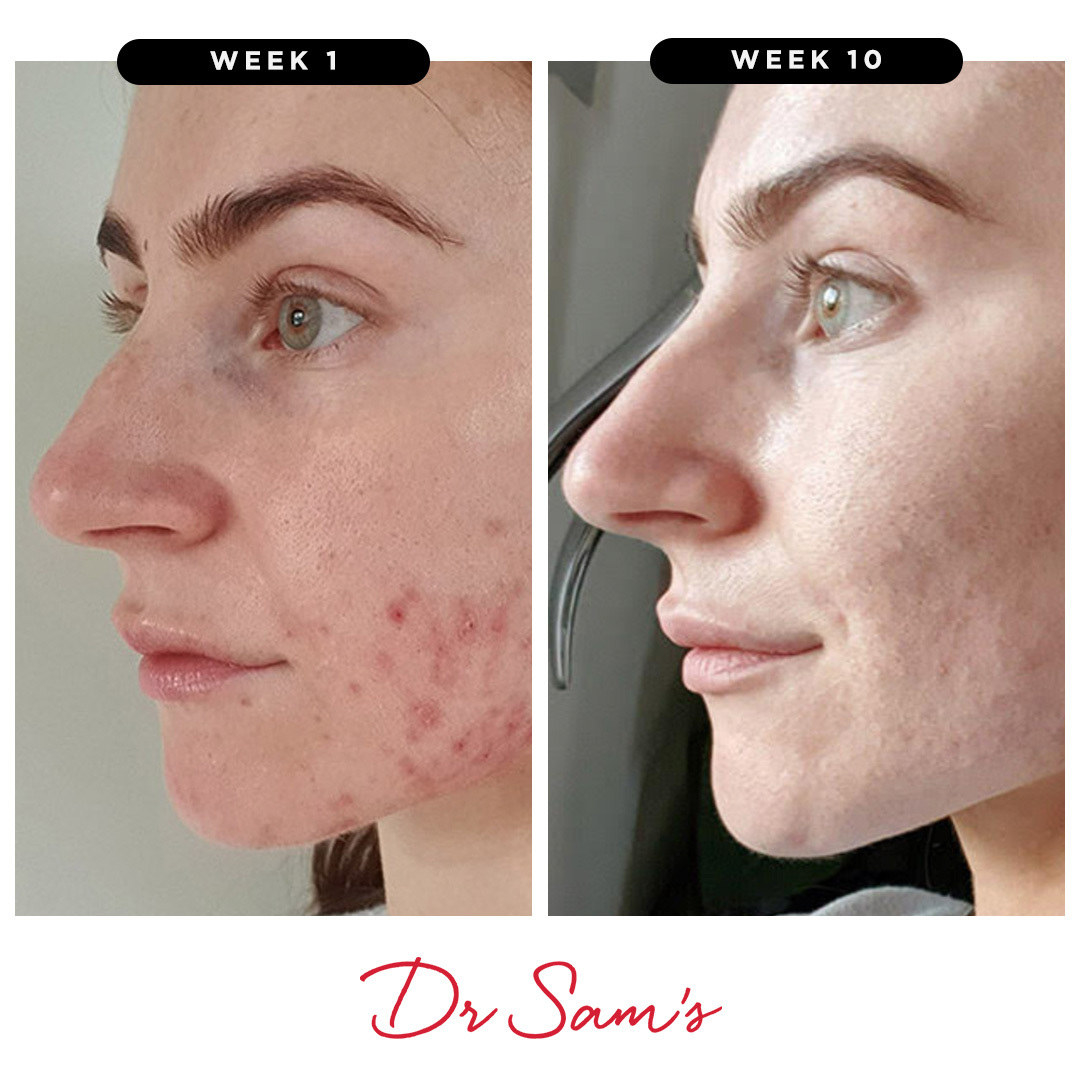 Simple right? It turns out there's no need for a dozen different oils and serums and acids! So if this sounds good to you, head over to Dr Sam's and check it out for yourself (using the code BUZZ10 of course).