The Day Of The Dead In 17 Artistic Images
The Day Of The Dead is not only a fun holiday, it also inspires imaginative art and installations. Enjoy the colorful world of sugar skulls with the delicious Jarritos.
1.
Mexican Sugar Skull Painting by Renee Keith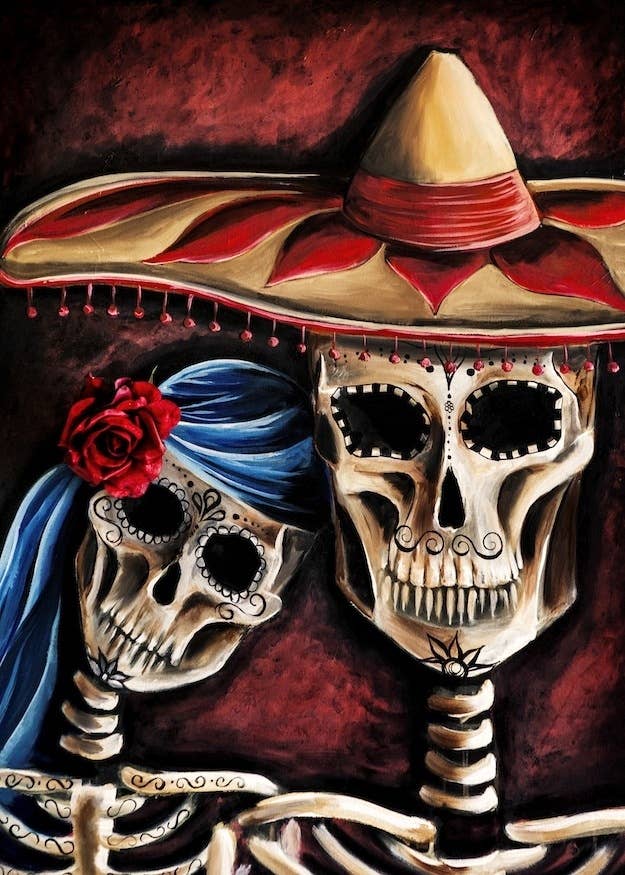 2.
Mixed media oil painting by Renee Keith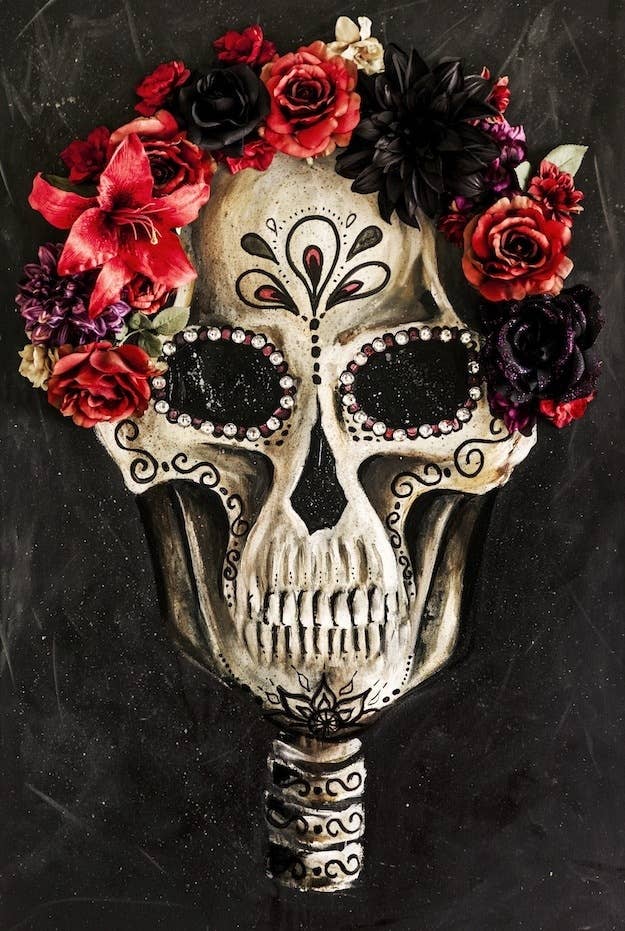 3.
Sand tapestries (Tapetes de Areña) of skulls and skeletons
4.
These 'carpets' are made from sand, dyed sawdust, seeds, flower petals and powdered lime.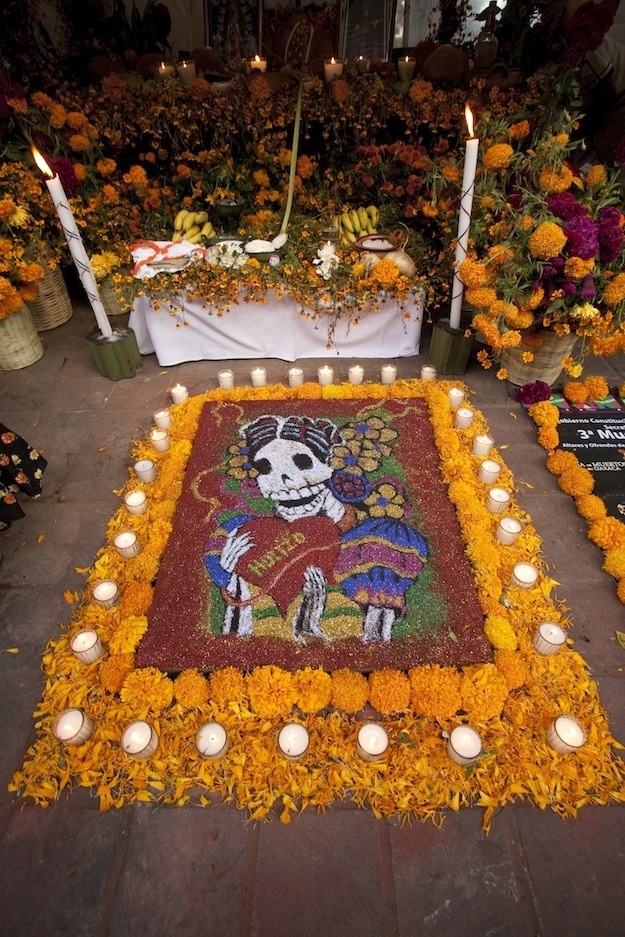 5.
Skull and tribal portrait made of beans, seeds and marigolds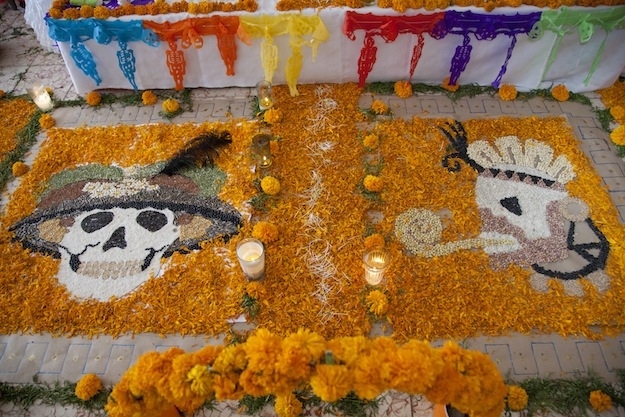 6.
Ladies of the Day of the Dead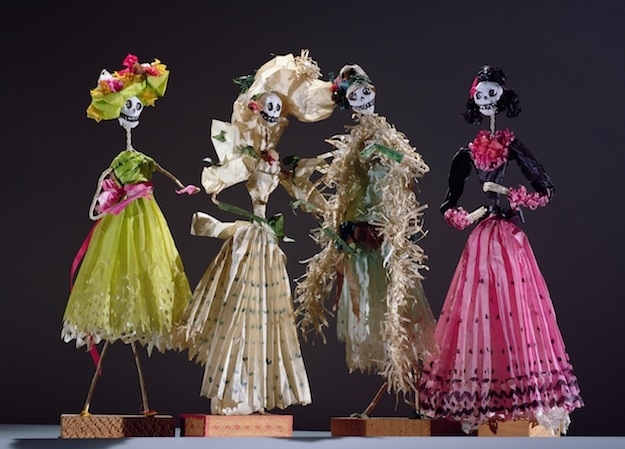 7.
Mural in Harlingen, Texas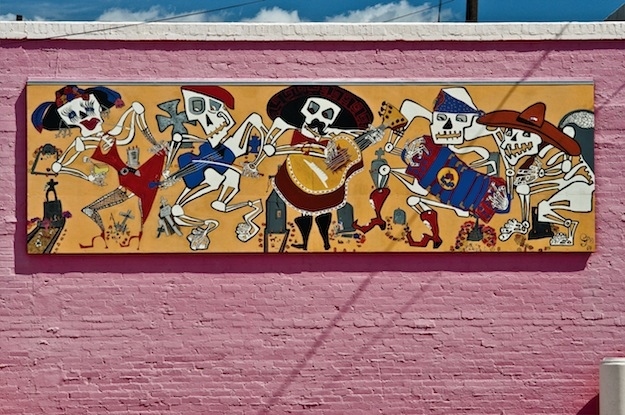 8.
A skeleton sculpture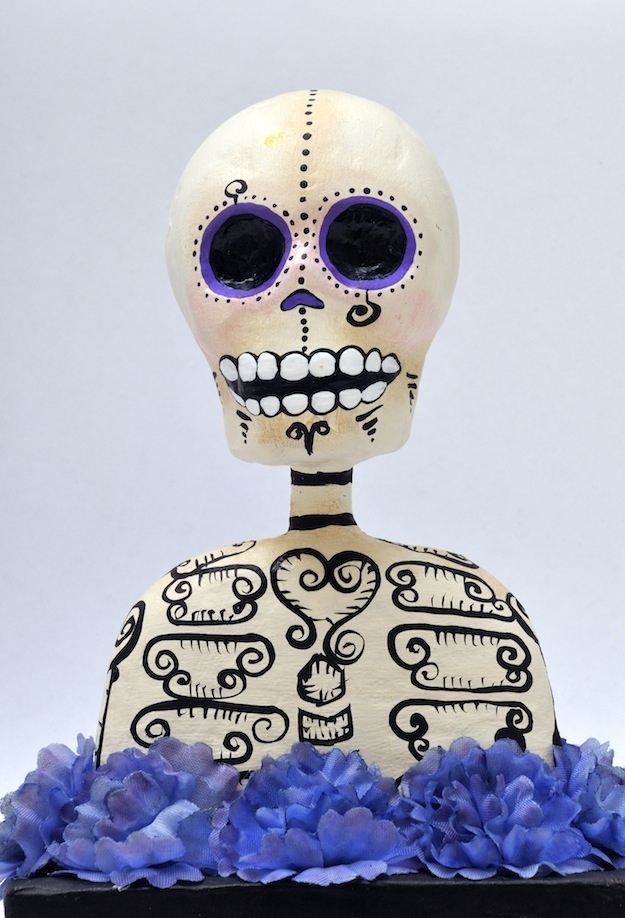 9.
Painted skull and design made of beans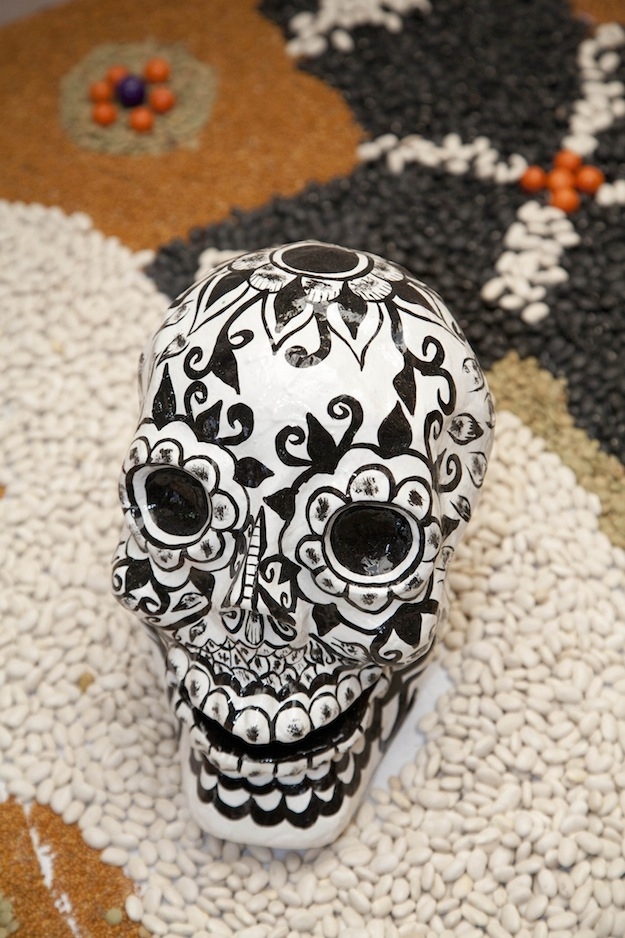 10.
An intricate ceramic skull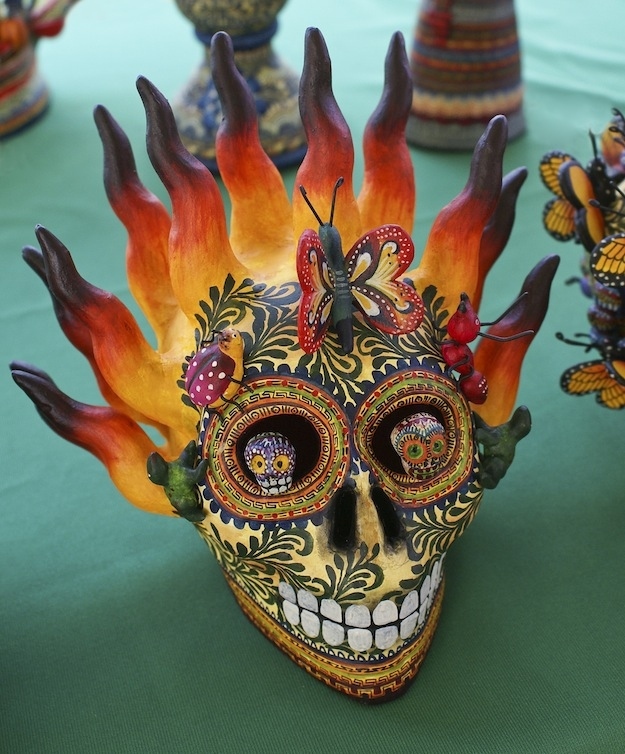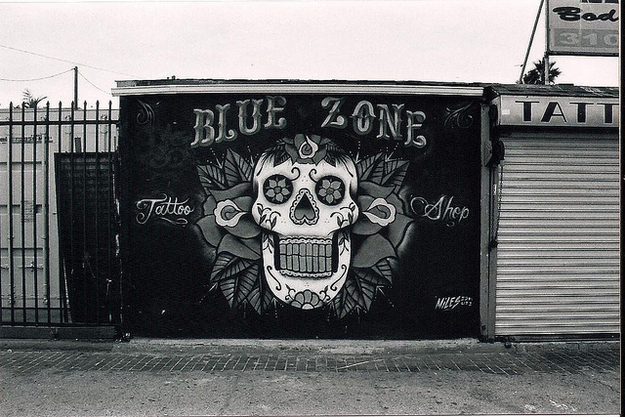 12.
A shopfront window with beautiful ceramic figurines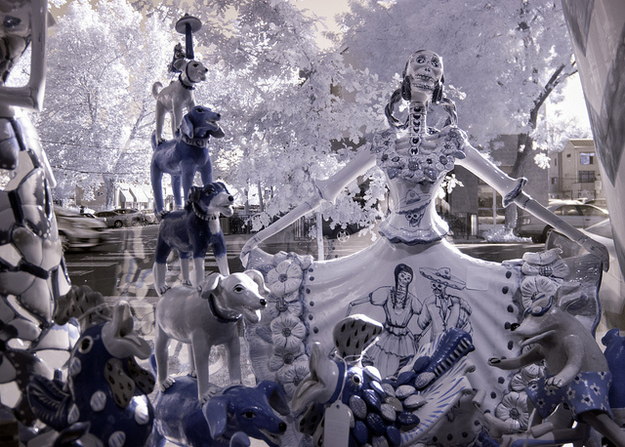 14.
Paper mache skulls for sale on Vence Beach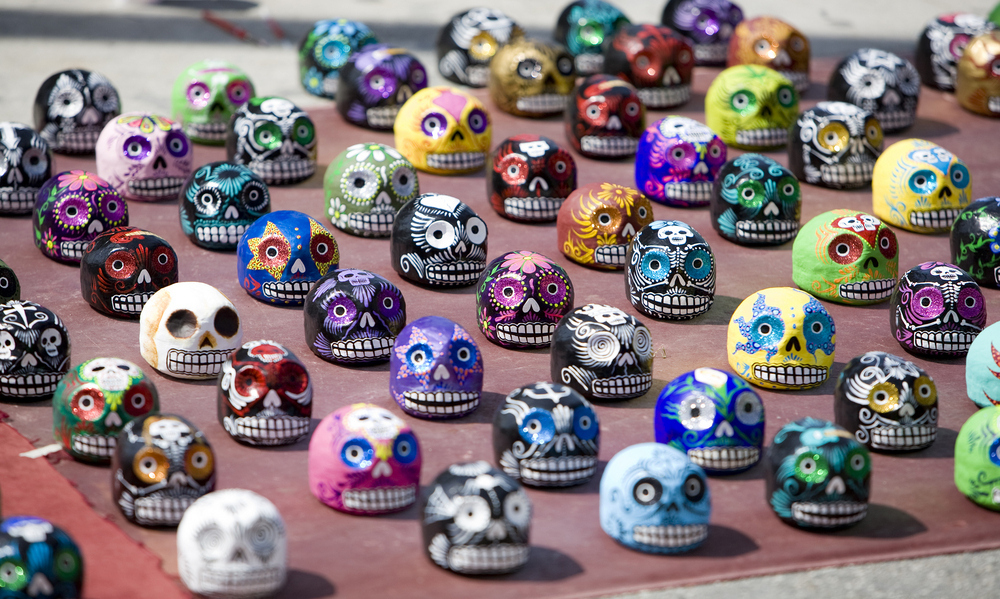 15.
Beautiful sugar skull face paint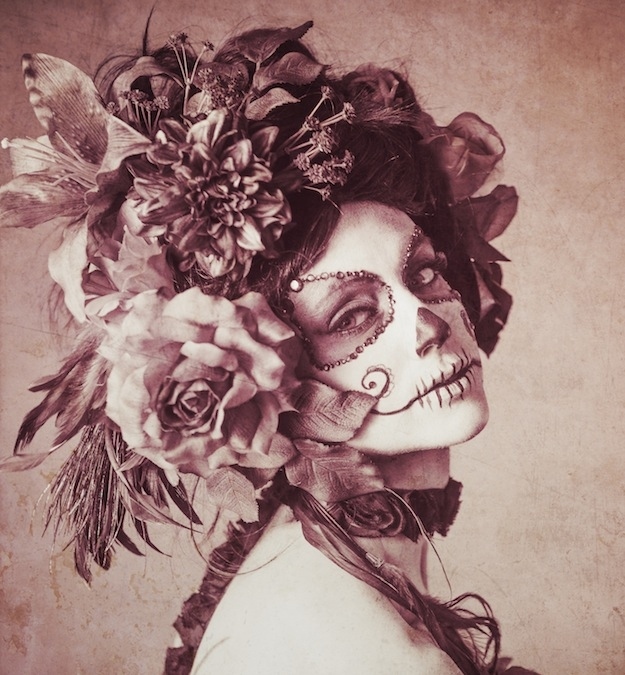 16.
A fun illustration of two skeletons having a good time dancing