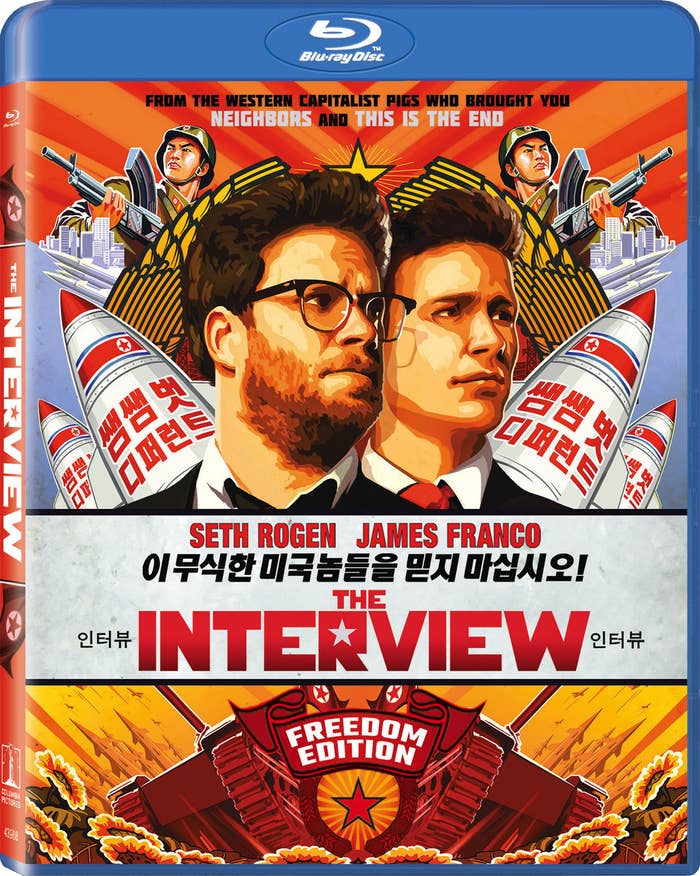 On Feb. 17, The Interview will hit Blu-ray and DVD with deleted scenes, a blooper reel, and some very pro-America packaging, dubbing the release: "The Freedom Edition."
The extras are fairly standard for a home release, but the branding echoes the sentiment shared by The Interview stars Seth Rogen and Seth Franco when the film was finally released after weeks of controversy.
The interview — which stars Franco and Rogen as American journalists tasked with assassinating North Korean leader Kim Jong Un (Randall Park)— ignited a heated debate over America's First Amendment rights. Sony initially pulled the movie from theatrical release in December following an unprecedented hacking on the studio when the parties claiming to be behind the attack threatened further assaults on theaters that screened the movie. The decision criticized by President Obama.
The Interview was later released in limited theaters across the U.S. and online, earning more than $31 million in VOD sales, as of Jan. 6.
To quote Rogen, "Freedom has prevailed!"