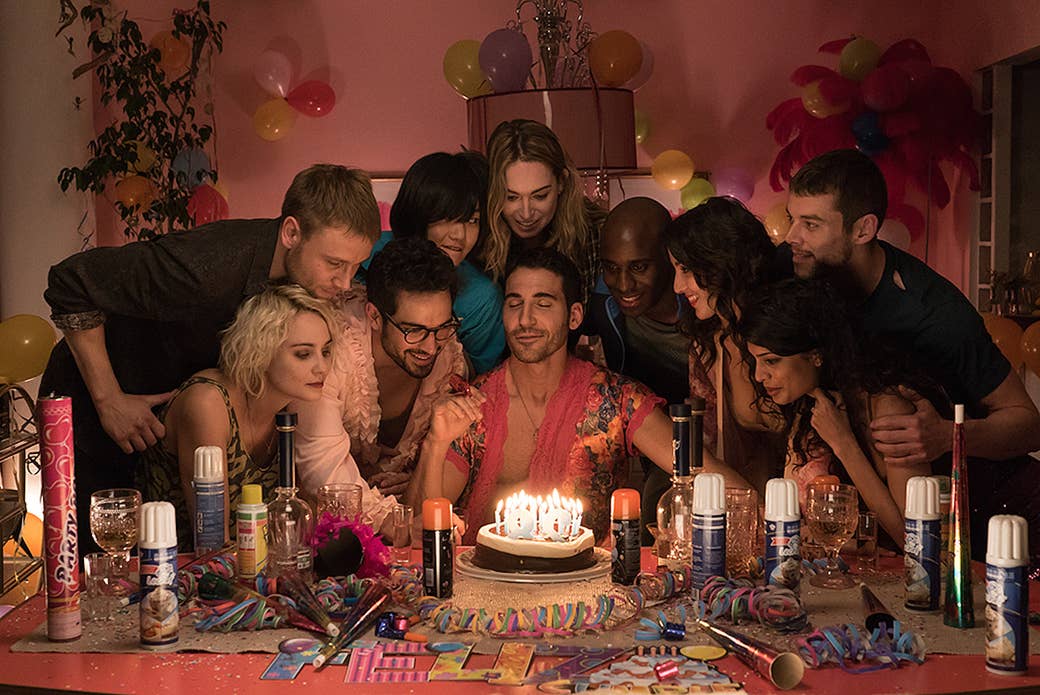 Over the course of their 20-year career, filmmakers and siblings Lilly and Lana Wachowski have operated as a single creative unit. They've written and directed seven feature films together, and in 2015, they launched their first television show: Netflix's Sense8, which they co-created with J. Michael Straczynski.
Now, for the first time in her professional career, Lana Wachowski is going it alone as the singular director and guiding voice of every episode of Sense8 Season 2. "Lilly needed to take some time off," Jamie Clayton, one of the show's stars, told BuzzFeed News of the executive producer in a phone interview. Lilly, who came out as transgender in March, is using this time to focus on her well-being, but she could return should Netflix order a third season.
Sense8 amassed a cult following in its first season, which juggled the complex, interwoven story of eight strangers (aka "sensates") scattered across the globe, who discover they are mentally, emotionally, and spiritually linked (aka "a cluster"). To properly bring to life each of the diverse characters' worlds, the show is both set in and filmed on location in dozens of countries — America, Korea, England, Kenya, Germany, India, and Mexico most prominently.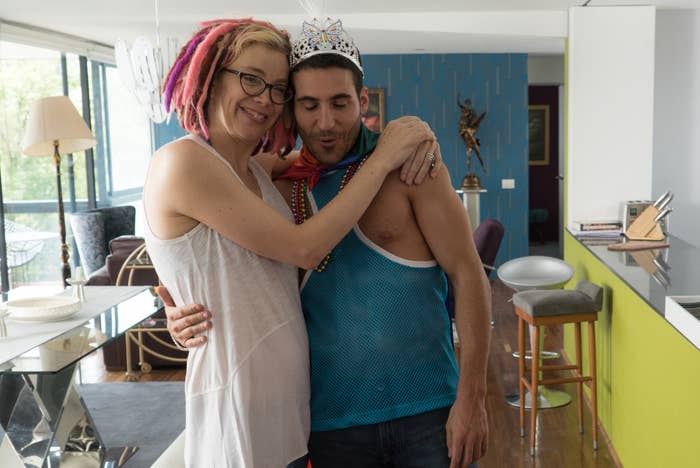 Now, in Season 2, the enormity of the series rests solely on Lana's shoulders. "Lana is absolutely a superwoman," said Clayton, who plays American hacker Nomi on the show. "The way she channels her energy and her creativity … it keeps me in absolute awe whenever I'm in her presence. She's an absolute force." Clayton's co-stars echoed her sentiment about Wachowski's unflappable dedication to the series. "I've never seen anything like this. It's superhuman what she's doing," Brian J. Smith, who plays Chicago cop Will, told BuzzFeed News on the San Francisco set of Season 2. "She works long days, six days a week, and then travels with us, but is on the plane writing and rewriting. I want more people to understand the scale of what someone's creative energy and their drive to tell a story can accomplish. It's incredible."
The collective reverence the cast shares for Wachowski shone through when another major change struck Season 2: Wachowski and one of the show's Season 1 regulars — Aml Ameen, who played Capheus, a bus driver in Nairobi — did not see eye to eye and he left the series. (Ameen declined to comment for this story.) Fans were, understandably, concerned by the news. After all, substituting one actor for another well into a show's run is tricky.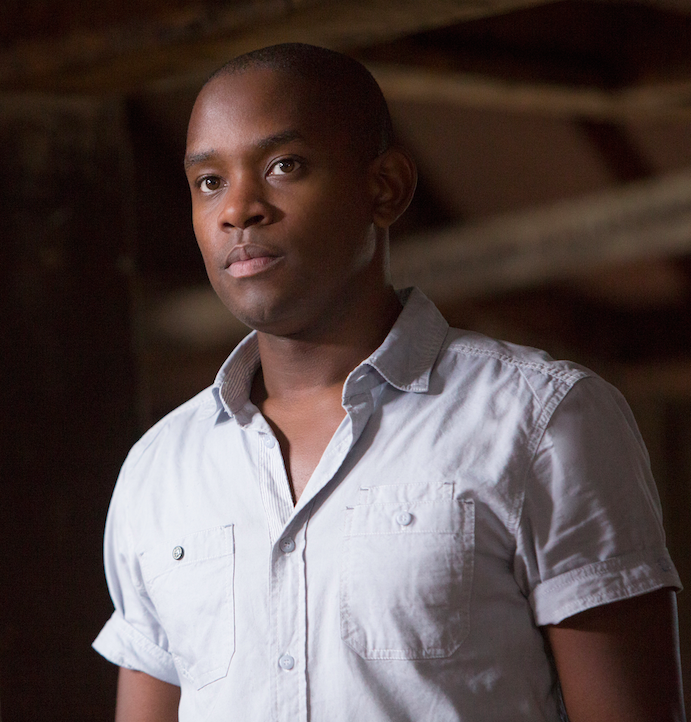 "I am not prepared to change," tweeted one fan. "Doesn't make sense. Aml was GREAT. Why did he leave?" another asked. Some speculated that Ameen had an issue with the transgender community, but Clayton, who is also transgender, immediately shot down that theory. "NO. Please help stop that rumor," she responded to a fan who suggested that reason for Ameen's exit.
"I knew the fans would be concerned, but I wanted them to know that we were OK," said Clayton, who was the most vocal Sense8 cast member when the news broke. "It's just a case of, creatively, two people having a really different idea of what they want to do," said Tuppence Middleton, who plays Icelandic DJ Riley. "I think the most important thing is that Capheus's storyline lives. He's a great character, and it would be a real shame to have that go away."
Enter Toby Onwumere, a recent graduate of UC San Diego, who will take over the role of Capheus. The actor joined Season 2 while it was already in production, and when he met up with the cast for the first time in Mexico City, he instantly noticed the deep connection his co-stars share. "I remember going into the restaurant and … I saw the energy of this family immediately," Onwumere said. "I stood back for a minute and thought, Wow. The testament to this show is when you see these people with this unified energy, you want to be a part of that. And that's the message of the show: We are all connected. And I felt connected to them as soon as I got there."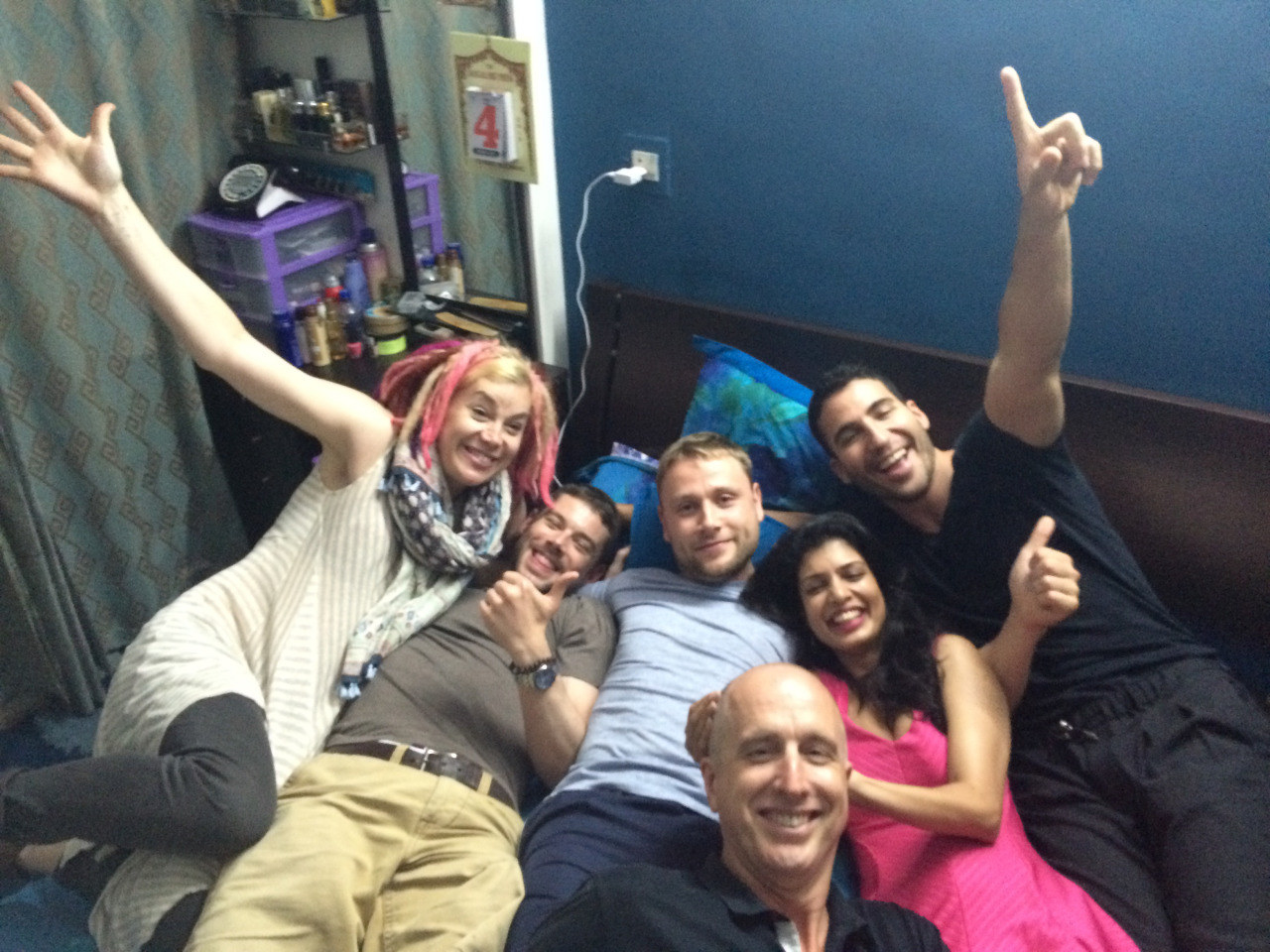 The seven actors immediately welcomed Onwumere into their cluster, properly sensing that he was approaching the project with the same sense of excitement and openness they were.
"[The Wachowskis] wanted to bring people in from the beginning who were going to honor the stories we were going to be telling, who would be respectful of the material, who wouldn't have any limitations as far as the material was concerned, who were happy, outgoing, fun, all-around positive people, because we would be a big traveling circus," said Clayton.
Given that the cast travels as a unit from city to city and country to country for more than half of the year, it's of particular importance that the group's metaphorical hive mind be in tune at all times. Doona Bae, who plays Korean kickboxer Sun, said she "felt connected to Toby quickly." "We call it family, which sounds a bit weird, but we feel like family," she explained. "The seven months traveling is not easy, and when you have to travel to 15 cities, it's not easy. We need each other all the time. It's like brothers and sisters, not like friends. There's a sticky bond between us."
But at the end of the day, the actors want fans to focus on the story they've united to tell, not what's happening behind the scenes. After all, "there's a lot stranger things we're doing than recasting an actor," Middleton said with a chuckle.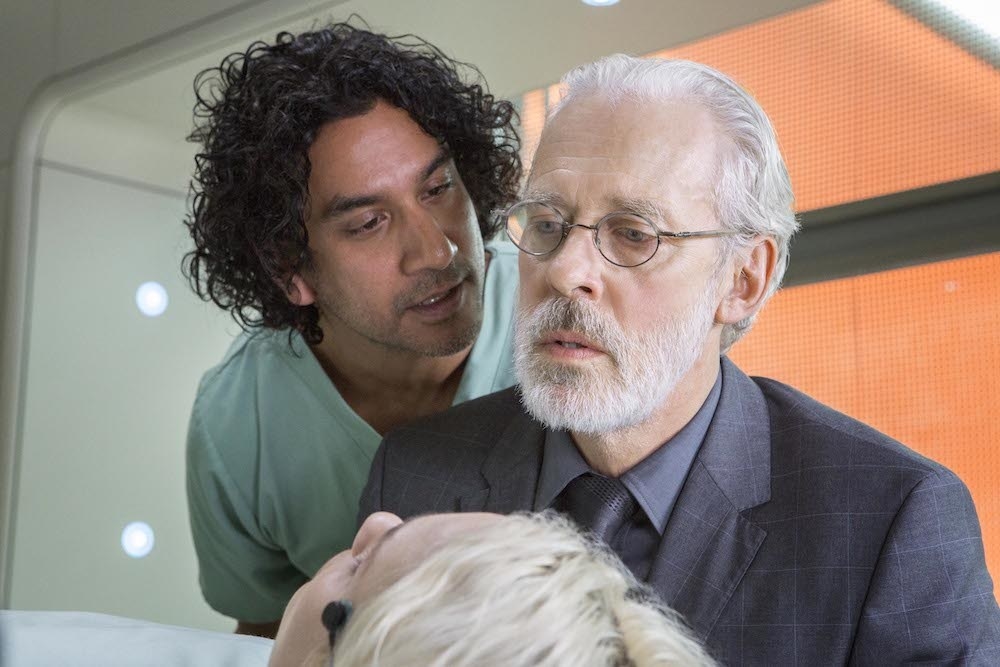 What kind of unusual things can fans expect from Season 2? "There's more sex, more violence, more of everything! We're pushing the boundaries," Max Riemelt, who plays German criminal Wolfgang, told BuzzFeed News in San Francisco. The second season will also make good on the final act of Season 1 and will feature the sensates working together toward a common goal: defeating the mysterious Whispers (Terrence Mann), who is trying to obliterate their cluster.
"Lito's problems become Riley's problems become Nomi's problems — it's this beautiful tapestry," Smith said. "The show is so much more interconnected this year. There's very rarely a scene that someone will have in their home city where someone else doesn't get folded in from the cluster."
If the Sense8 fan art celebrating each and every cluster permutation — both romantic and platonic — all over Tumblr is any indication, Season 2 will be exactly what viewers have been waiting for. "We have eight protagonists, so getting to know all those people intimately and investing in them takes a long time," Middleton said of the show taking its time to bring the sensates together. "That was delicately handled in the first season, but by the end it's like, well, what happens now?"
To answer that question, each of the actors offered up some hints to BuzzFeed News as to what fans can expect to see from their characters in Season 2.
Will Gorski (Brian J. Smith)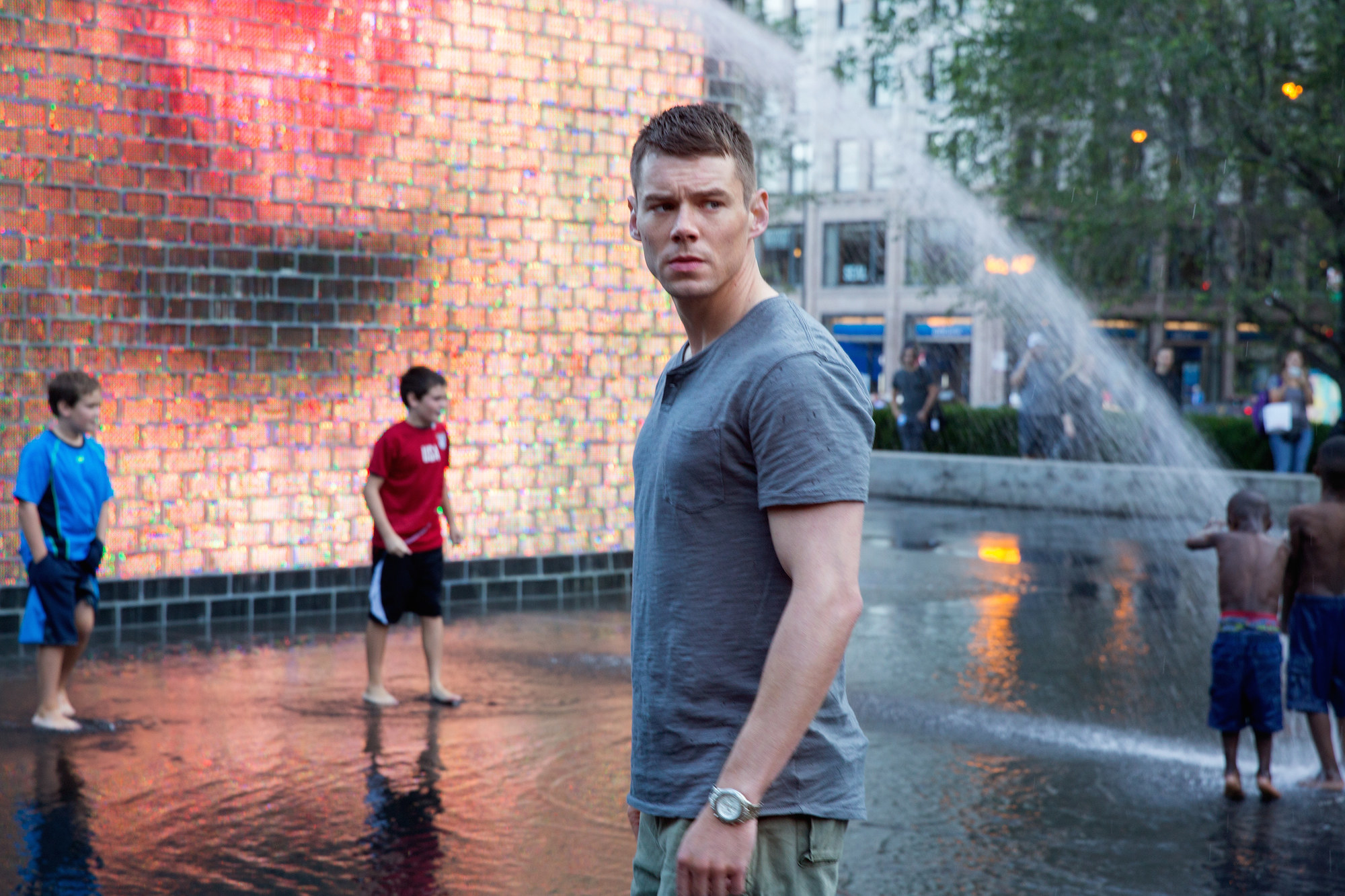 At the end of Season 1, Whispers psychically linked himself to Will. In Season 2, Will is in a highly medicated state, and that altered consciousness interferes with the villain's ability to track him mentally.
"Lana described it as a fugue state," Smith said. "It's an in-between consciousness and unreality that he has to stay in to both hide from Whispers and hunt him at the same time. A lot of Season 2 is this really interesting chess match between the two of them that takes some really surprising turns. When you think someone really has the upper hand, you realize that someone has been played the entire time and there's a whole other layer where you think the person who is doing the playing has also been played. What is it like to get in someone's head and hunt them from inside their eyes? That's so freaky to me."
Riley Blue (Tuppence Middleton)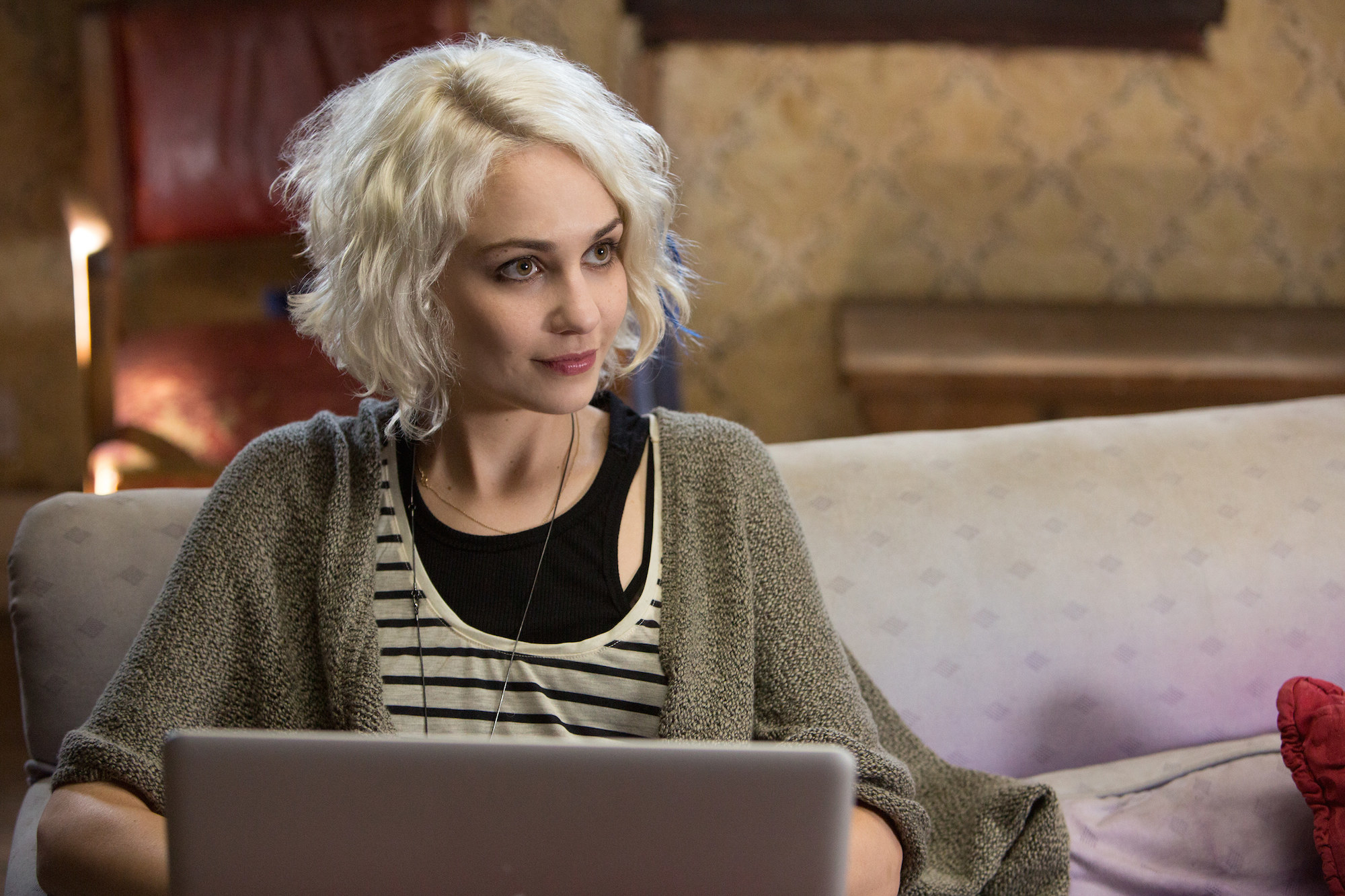 In the season finale, Riley came to terms with the baby she lost years earlier and accepted her role as both Will's protector and the cluster's emotional center. Now she's effectively on the frontline of the war with Whispers.
"Riley spent a lot of Season 1 trying to find herself and being rescued by Will, and now the roles have completely reversed because he … sacrificed his entire life to come and save her," Middleton said. "I think she's naturally a rescuer, and it's going to be an interesting ride for her because she has to toughen up and take that responsibly. While Will's in this state, she has no choice but to look after him and become the momentum behind the relationship. Now she has to put her practical mind to work, and that's something she's not used to doing. She has to start making a lot of tough decisions now, which is tough for her."
Wolfgang Bogdanow (Max Riemelt)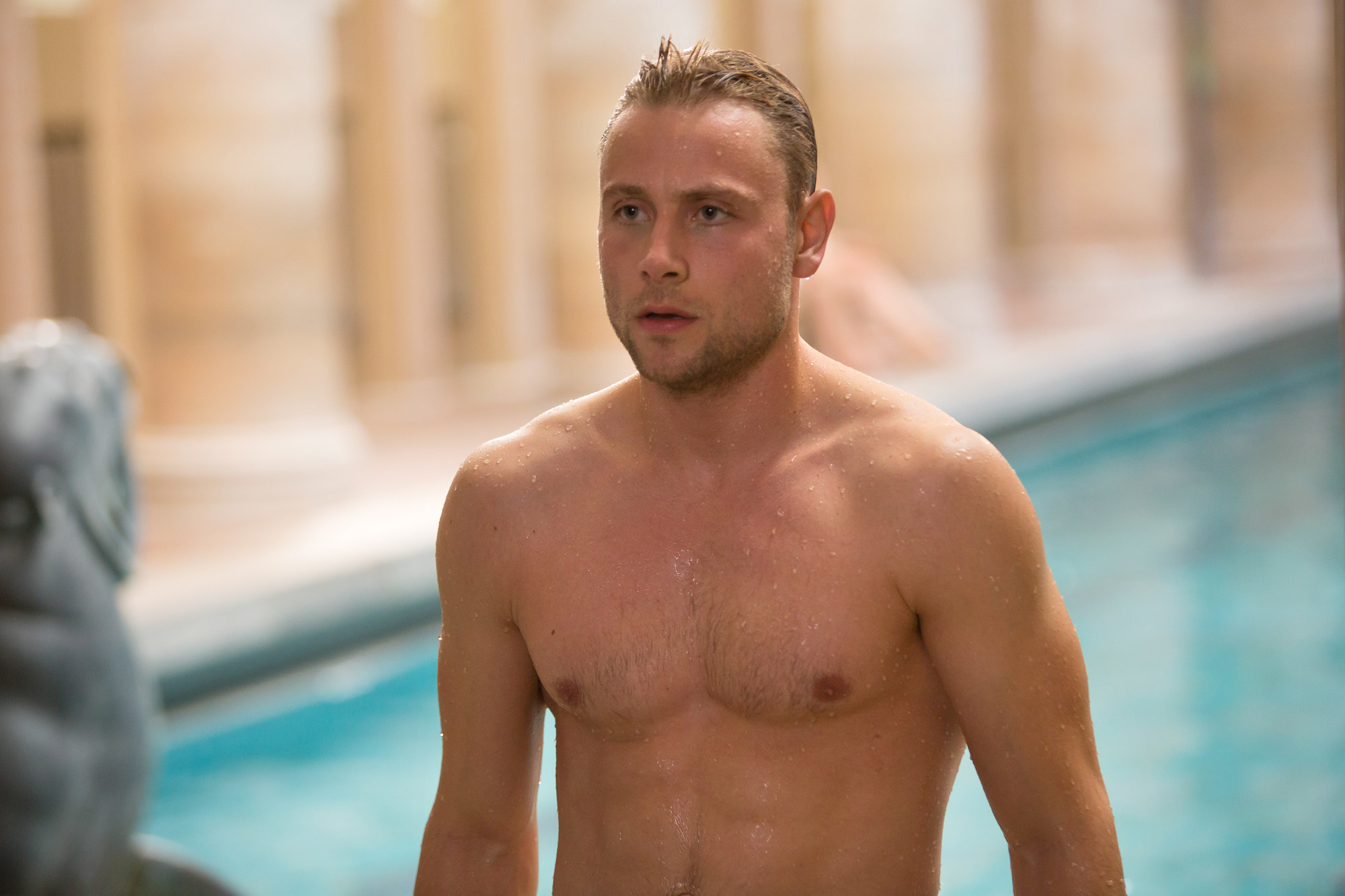 After spending an entire season on the run from local heads of organized crime, Wolfgang killed everyone who opposed him. In Season 2, he finds himself in uncharted territory.
"There is this new landscape that he has to find his new position within," Riemelt said. "There are new power games taking place, new dark characters who come after him — he has to restructure everything. He has to find purpose again in living and staying in Berlin and chasing his plan of being free but still in power so no one can come after him. We also explore more of his sensate side and his storyline gets more interesting because there's something new to explore for him and for the whole cluster."
Kala Dandekar (Tina Desai)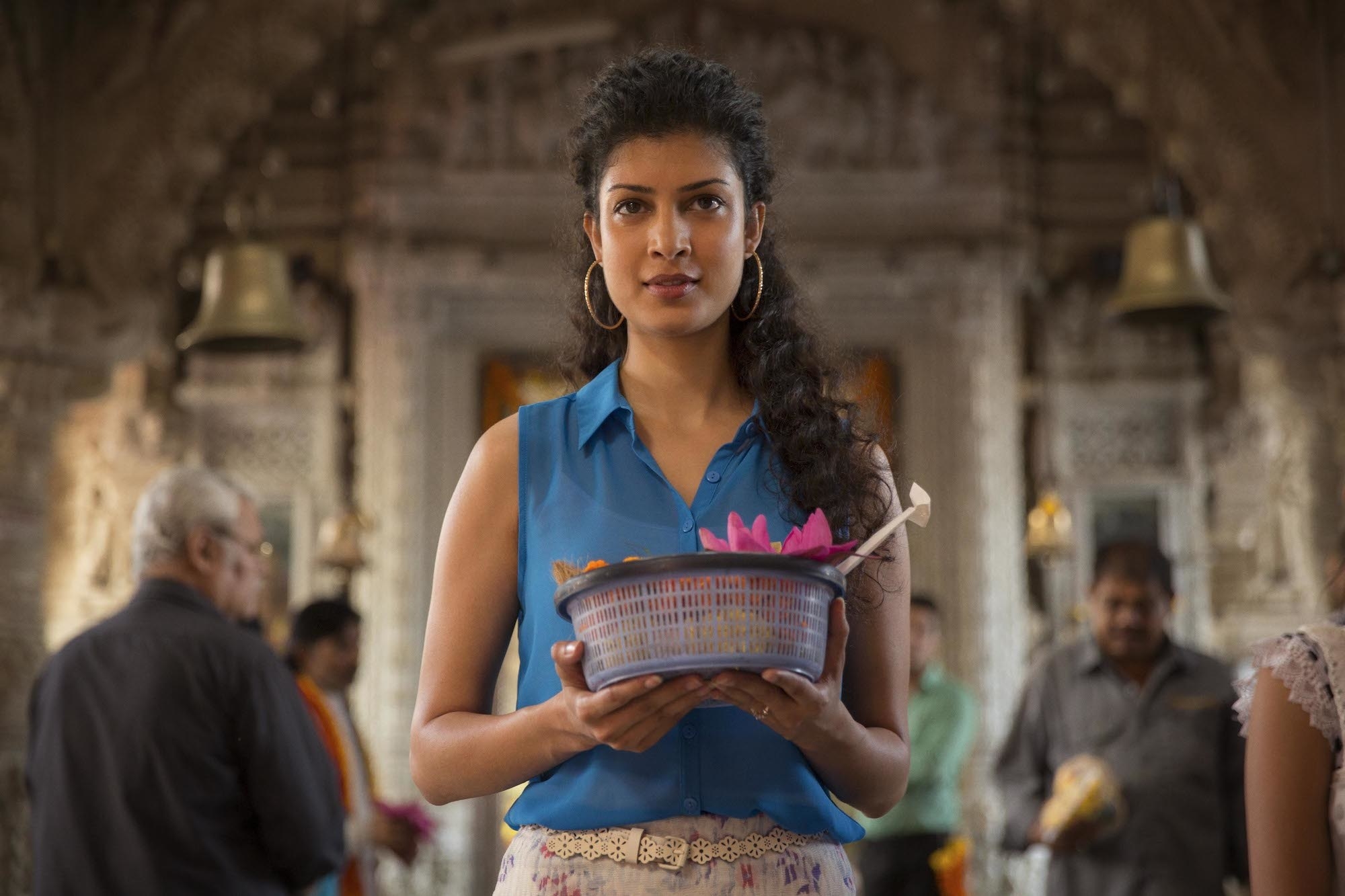 Much of Kala's arc in Season 1 revolved around the struggle to resign herself to an arranged marriage, in part because she was simultaneously discovering romantic feelings for Wolfgang. In the finale, it was revealed that Kala is a brilliant pharmacist whose scientific knowledge proved invaluable to the cluster.
"At the end of the season, we learned her contribution to the group is her scientific knowledge, and I was very excited about that — specifically because I get to say a whole lot of words I don't understand and jam needles into people," Desai said, with a laugh. "Going forward, she'll only be able to contribute more, because in this season, there's more of Whisper hunting us while we're simultaneously trying to hunt him. And then there's also the love story that continues with both boys — but there's a lot more of her brain and the person she's been brought up to be."
Sun Bak (Doona Bae)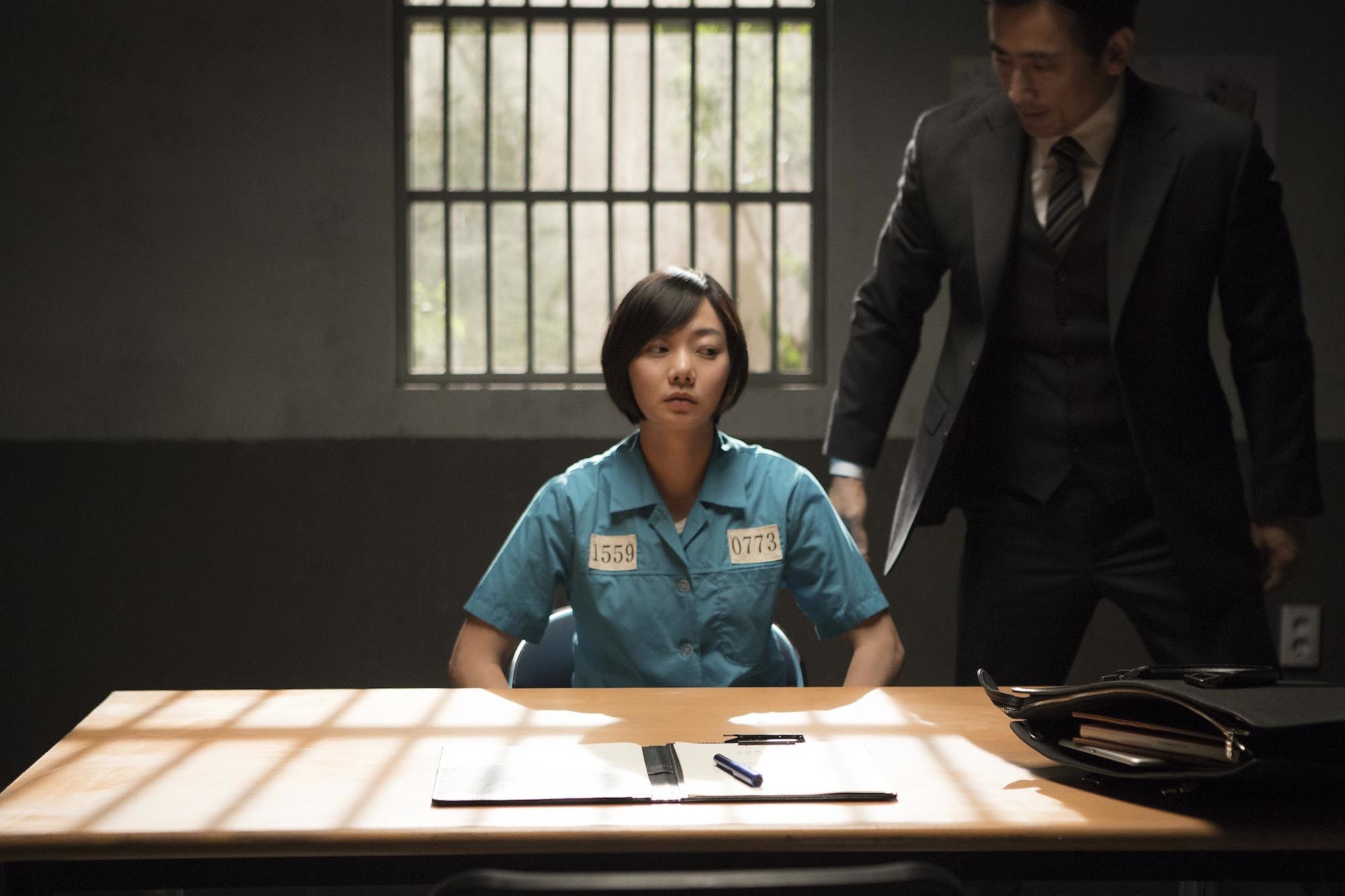 After taking the fall for her brother's financial crimes in Season 1 and going to prison to save her father from social disgrace, Sun's world was rocked by the revelation that her brother murdered their father.
"She was growing up, mentally, in Season 1 — she was physically very, very talented, but also her heart is quite soft," Bae said. "This season, she's getting stronger … as a weapon and she's finding a way for revenge. In Season 1, she was quite confused and she was growing up. But by the end of the season, she realized something, and in Season 2 she just drives fast for something."
Capheus (Toby Onwumere)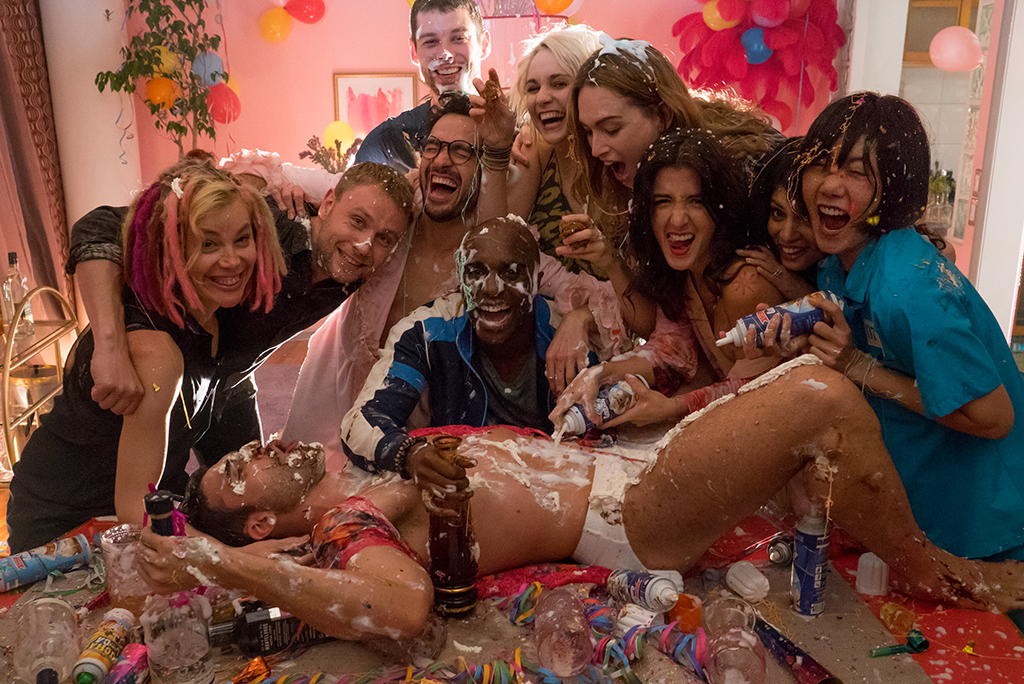 With his status as a brawler (thanks to Sun's sensate skills) firmly cemented in the minds of his neighbors, Capheus emerged as a force to contend with in his town. And it sounds like that higher profile will result in a surprising new Season 2 connection.
"He meets [a woman] and [she] expands his influence on the cluster and in where he's at," Onwumere said. "In Season 1, we were looking at micro-interactions with the people in Capheus's life; in Season 2, it starts to expand a little. That's what I'm really excited about and interested in. I'm interested to see the growth in him and how his influence on other people grows. He takes a big step in Season 2."
Lito Rodriguez (Miguel Angel Silvestre)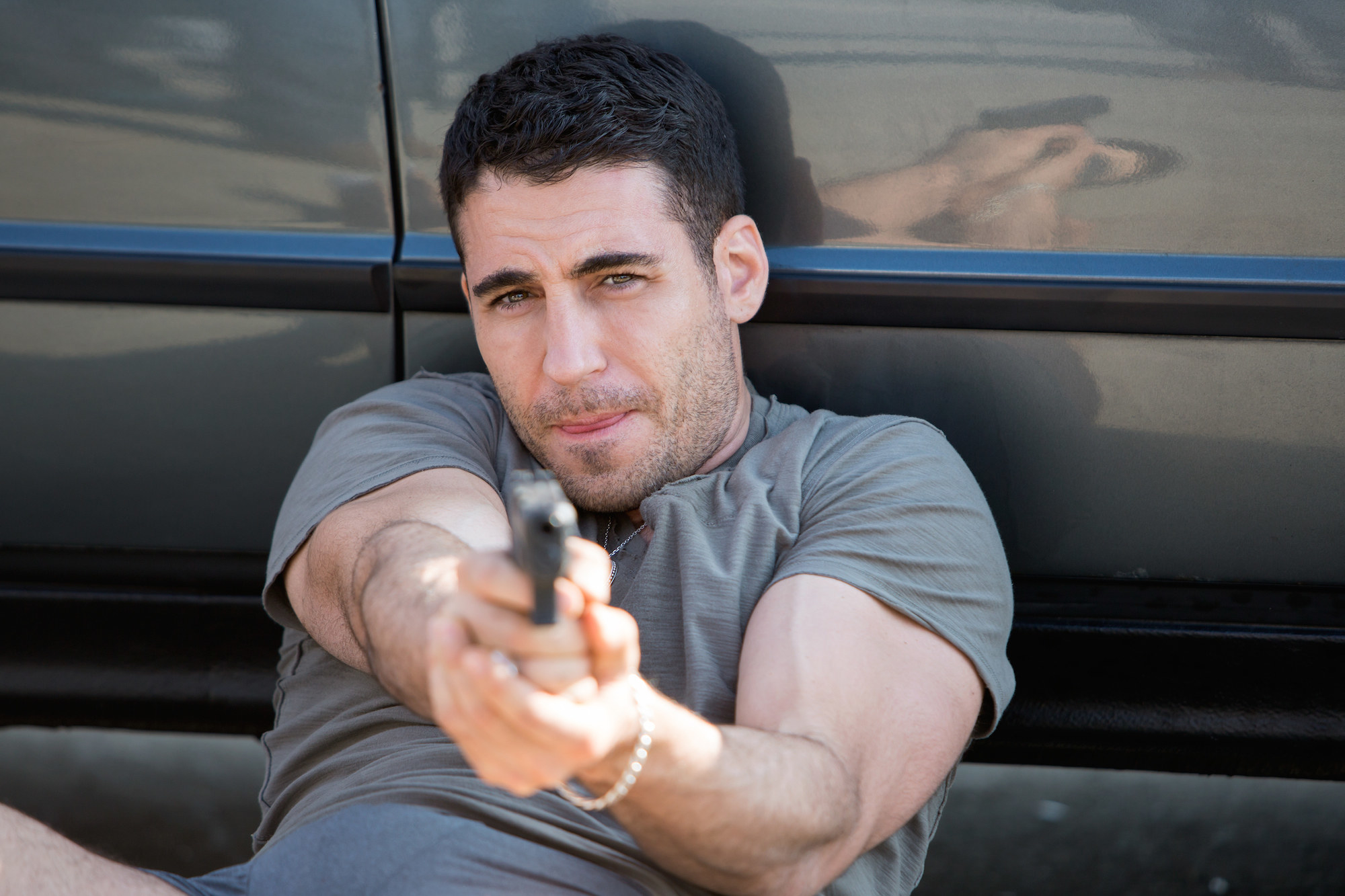 After years of living in the closet, Lito chose his boyfriend Hernando (Alfonso Herrera) and their companion Daniela (Erendira Ibarra) over the possibility that his career would implode if the world learned he was gay.
"His life is a roller coaster in Season 2," Silvestre said. "The three of them are going to face a very rough, cruel reality. It's like a big test for the three of them, where love trembles too, because everything trembles around you when the soul or the ground is so rough. It proves that you're always making decisions, love-wise. We'll see how they handle their own love when everything around them is trembling."
Nomi Marks (Jamie Clayton)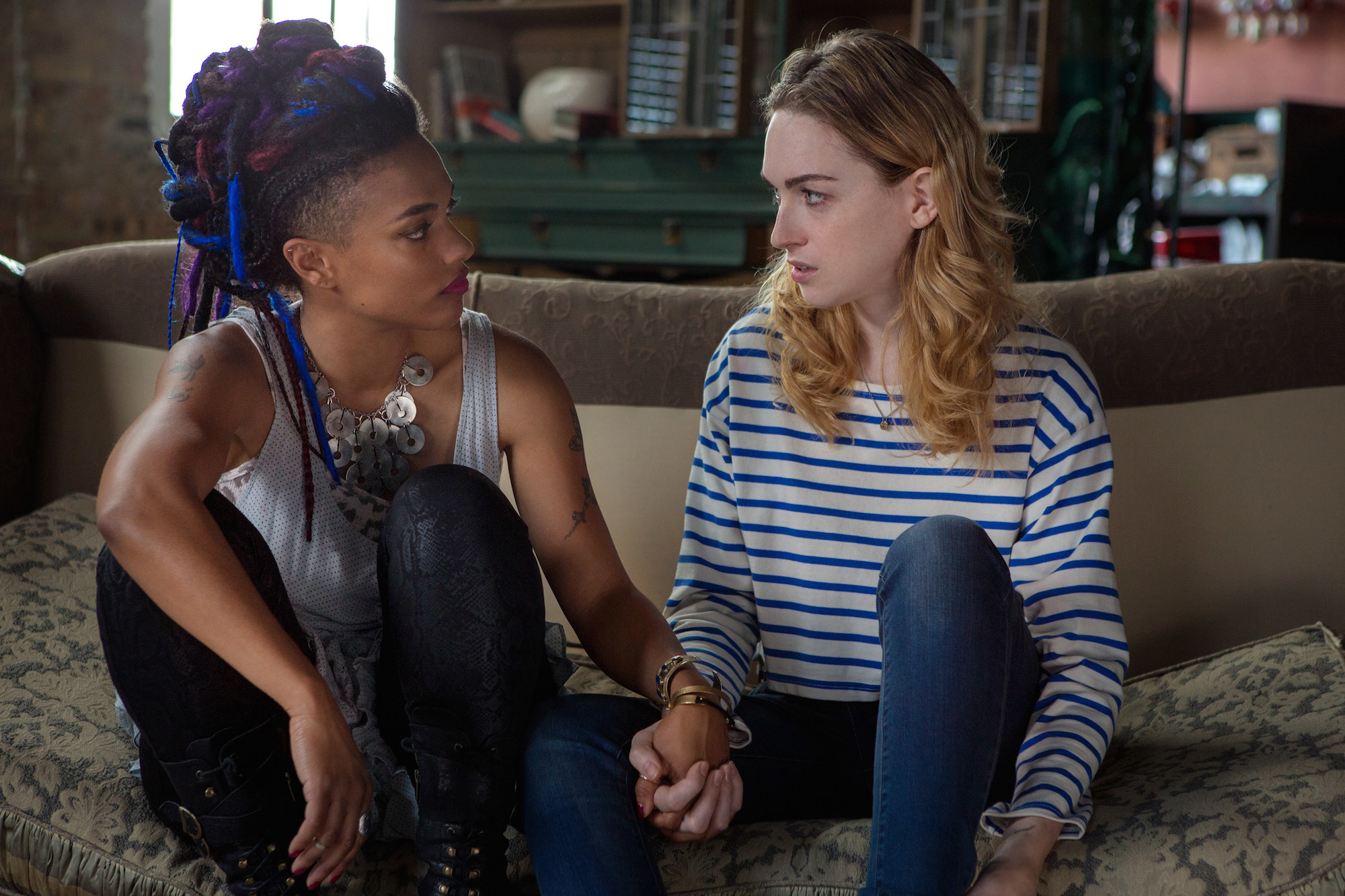 As the first character to embrace and harness the sensate experience, Nomi was at the forefront of bringing others into the cluster and figuring out how they could pool their collective talents for the betterment of the group. Now, with the world literally at her fingertips, the hacker is poised to be the cluster's central hub of information in Season 2.

"The thing that I love about the characters getting to come together more is that it means we're getting to figure out how to use our abilities to visit and communicate," Clayton said. "The visiting part is really cool, and the sharing of the knowledge and the skills. The thing that excites me the most about the whole season is it goes in a direction that I completely had no idea about. It starts taking off very quickly. There's just so much stuff that's happening that I had no idea could even happen. It's so good."