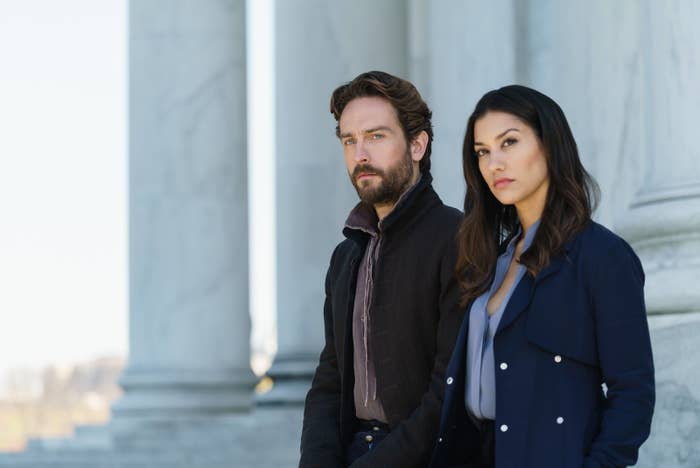 It's an understatement to say that Sleepy Hollow fans were upset over star Nicole Beharie's exit at the end of Season 3. They were incensed by the manner in which her character, Abbie Mills, died, and they took to social media en masse, tweeting that Abbie's exit played into dangerous tropes that have been foisted onto black female characters for decades, ones that reinforce the perception that characters of color are interchangeable in pop culture. As a result, many viewers said they wouldn't be watching Season 4.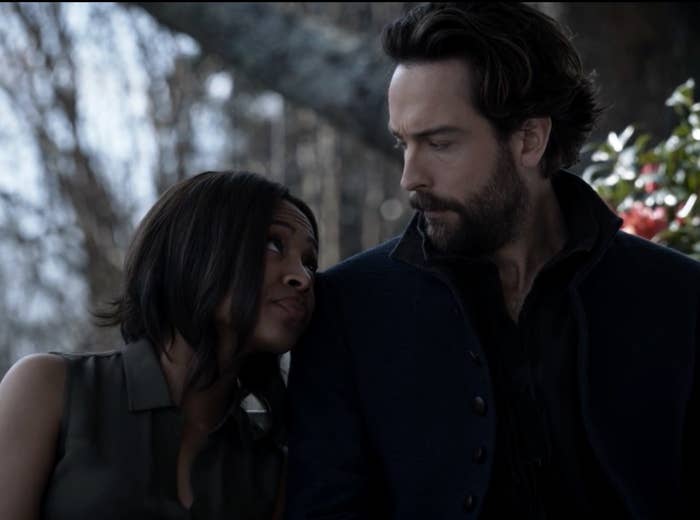 The skepticism was reinforced for some in July 2016, when South Asian-American actor Janina Gavankar was cast as Special Agent Diana Thomas, Ichabod Crane's (Tom Mison) new partner.
However, Gavankar herself will be the first to stress that she wasn't added as a substitute. "There is just no replacing Abbie — there's just not. Even if I tried I would fail, so I'm not going to be an idiot and try," Gavankar told BuzzFeed News in a recent phone interview. "Abbie is a beloved character in this universe. By no means are they just discarding her. These characters are reeling — reeling — from her loss. ... Even though she's not physically there, her presence is a really big part of the characters and the world that is Sleepy Hollow."

Gavankar revealed that a major part of Season 4, which kicks off on Jan. 6, will involve Ichabod and Abbie's sister Jenny Mills (Lyndie Greenwood) grappling with their loss. "I think it will be sad but good for people to grieve with Ichabod and Jenny," she said.
As for the subject of representation on Sleepy Hollow, she discussed a recent tweet from showrunner Albert Kim that spotlighted how deep diversity runs in front of and behind the camera. "Our showrunner is Asian; the writer of that episode is Asian; the director of that episode is Asian; Oona [Yaffe], who plays my daughter, is Asian; I'm South Asian; it is an absolutely proud moment to be a part of something like that," she said, before asserting: "You don't get extra credit points for being diverse. I'm not impressed when shows are doing that anymore. I'm sorry. I'm beyond it. Nobody out there should be shocked by it. They should be shocked by anything that is not [diverse]."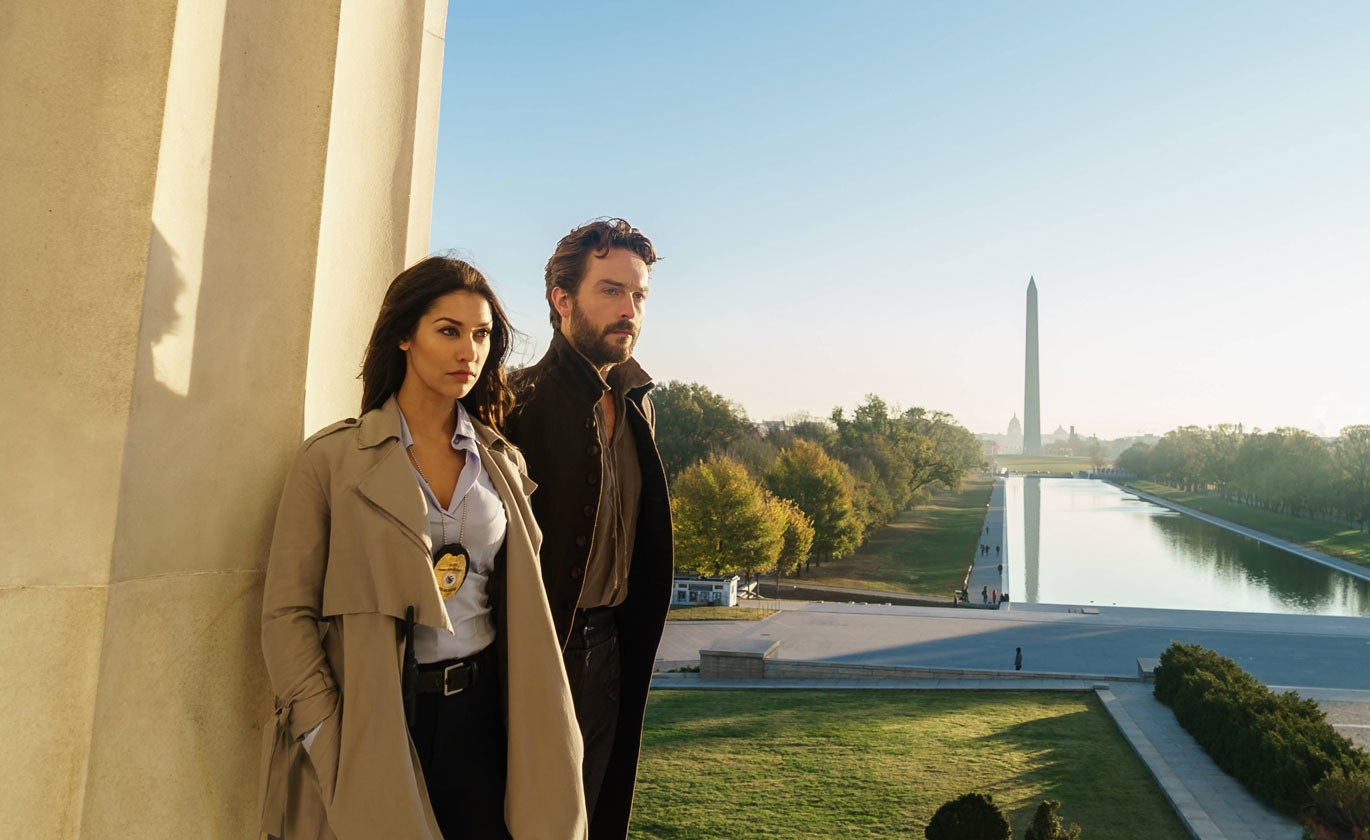 When Season 4 picks up, the action quickly shifts from Sleepy Hollow to Washington, DC, the show's new location, and through a series of events that include a mysterious decapitation of the statue at the Lincoln Monument, Ichabod forges a professional kinship with Gavankar's homeland security agent, Diana. A former Marine and single mother, Diana — while being an entirely unique character — is clearly cut from the same cloth as Abbie. That's something that Gavankar loves about the type of female characters who populate television shows such as hers. "I am a fan of this genre — mostly because the women in it are strong," said the True Blood, Vampire Diaries, and Arrow alum. "The term 'strong female' is, like, the most basic, non-character description you could give somebody. But they have the space to be complicated and spread their wings in genre. It's not an anomaly to find a quote-unquote strong woman in a genre show, but you also don't get extra points for being quote-unquote strong in genre, you know? They're like, 'I'm not an idiot, let's get to work.' And that I really appreciate for women everywhere."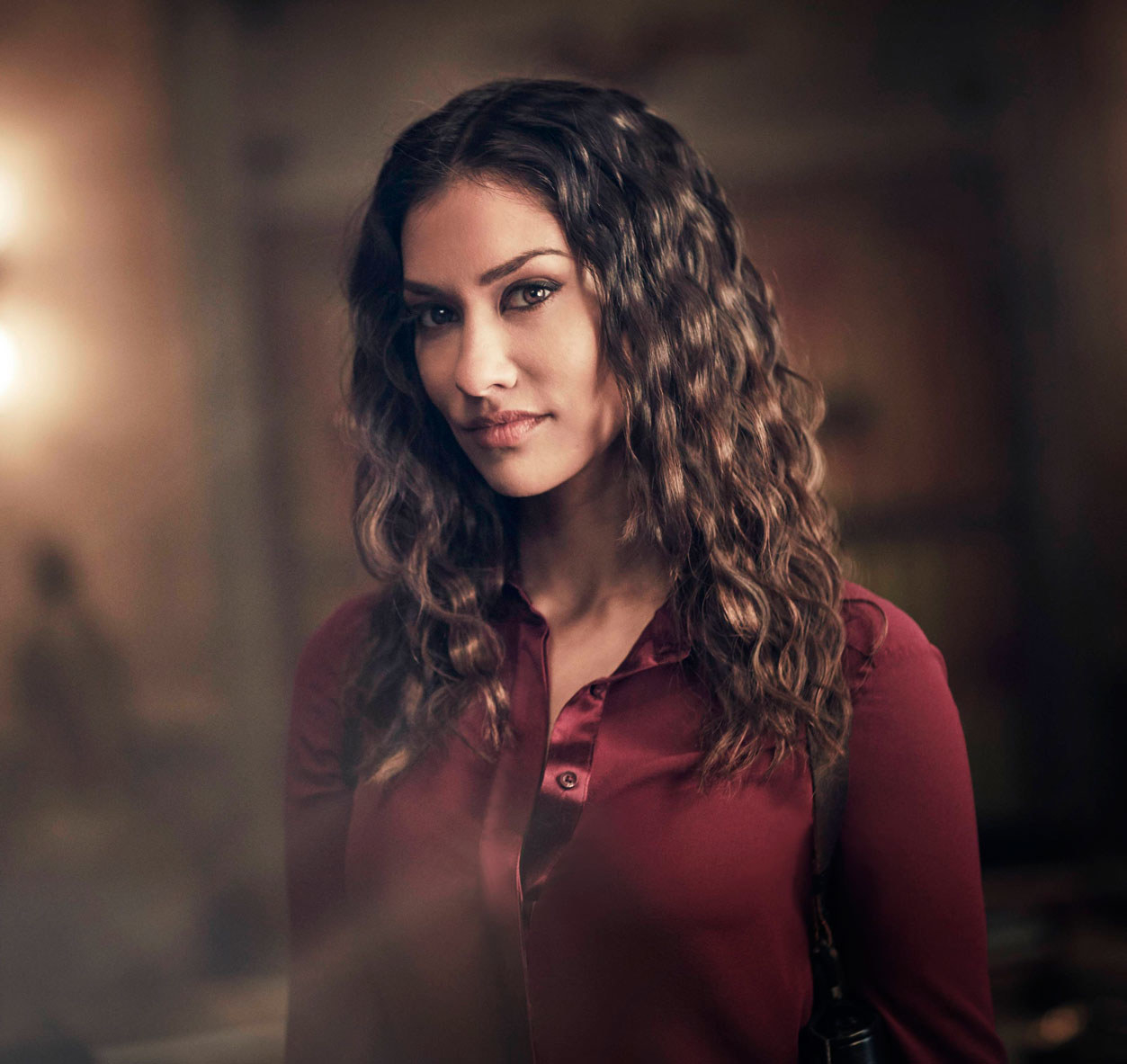 Gavankar is ready to get to work herself, knowing that it may be hard to win back Sleepy Hollow viewers. "I am completely worried and I'm honest about it," she said with a laugh. "This is a big deal to me. I really, really care about getting this right." She's passionate about her gig as Diana not only because the character hits close to home (Gavankar's brother-in-law is a former Marine working in counterterrorism) but because — as a big TV watcher and after having binged the first three seasons of Sleepy Hollow — she understands the stakes. "This is maybe a strange thing to say, but I am honored to be on a show that has fans who are as vocal as they are. I think it's great."
Thus, Gavankar knows why it may take some time to win over viewers — but she's more than ready to play the waiting game. "This is a big reset and it's going to take a second — just like with the characters on the show — to get used to that newness," she said. "I think that they have done a really good job of rebooting, which is not an easy task. Many shows have tried and failed at it. So watch it! There's no rush. I just hope to god they don't hate me."