AUSTIN, Texas — Last season, Empire became TV's highest-rated freshman series since 2005 and the first broadcast series in more than 23 years to grow its viewership every single week. So when Season 2 premieres in September, all eyes will be on Empire.
The network will be watching to see if the show cements its status as a television unicorn — a series that's incredibly popular with viewers across all demographics and with critics alike; the industry will be watching to see if the show's record-breaking first season was a fluke or a repeatable accomplishment; and fans will be watching to see if the show's second season is able to replicate the storytelling magic of Season 1.
But Empire co-creator and executive producer Danny Strong isn't worried about those lofty expectations. "I don't think about the pressure at all," he told BuzzFeed News following an Empire panel at the ATX Television Festival on Saturday. "I don't feel an overwhelming sense of pressure because of the audience size. I think about it in the same way I think about it when we had zero viewers, which is, What's the best story and how do we tell it? Maybe that's stupid, but my own desire to make something good supersedes any desire for what I'm going to get in return for it."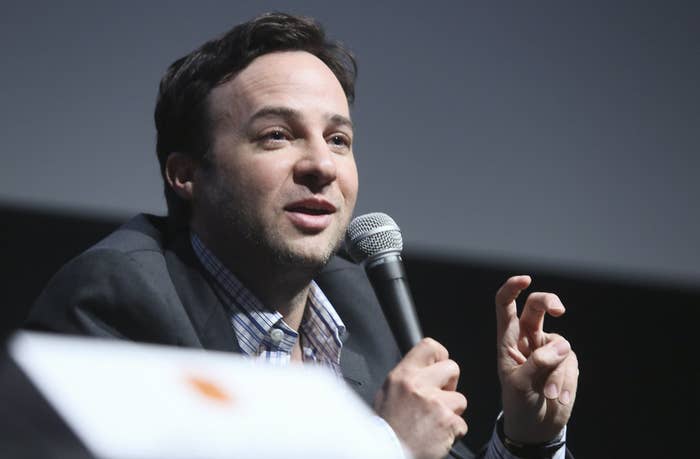 Not only is Strong unconcerned with living up to hype, he's also OK with pissing people off — as long as it's for the sake of a good story. "We have a storyline that we know is going to enrage a big number of people, but it's a really good story and I kind of love the idea that people are going to be enraged by it," Strong, who refused to go into specifics, said of one Season 2 plotline. "It's going to really piss people off, but it's good. Knowing there's this kind of bomb we're going to drop is exciting, but that's a rare time when I think about the viewers."
Strong's only goal is for the show to focus on what it did well in Season 1. "If you're trying to think about how we can outdo ourselves or do this and do that, then I think we would screw up the show," he explained. "I love that we're taking a genre that's a very mainstream genre and telling a very subversive story within that genre — tackling homophobia and race relations and bipolar disorder. I love the epic Game of Thrones-like battle that exists in this show … I just like good stories and I think we're telling a good story."