By now everyone knows that two of Marvel's superheroes, Chris Pratt (a Seattle Seahawks fan) and Chris Evans (a New England Patriots fan), bet on the outcome of Super Bowl XLIX. Pratt promised to visit the children of Christopher's Haven in Boston should his team lose and Evans vowed to visit the Seattle Children's hospital should his team drop the ball.
Well, after the Patriots won, 28–24, Pratt tweeted, "Congrats to the world champions @patriots you were the better team tonight. I will be visiting @chris_haven as Starlord. #twitterbowl."
Today, he did just that.
In full Guardians of the Galaxy regalia, Pratt — joined by Evans — visited the families of Christopher's Haven.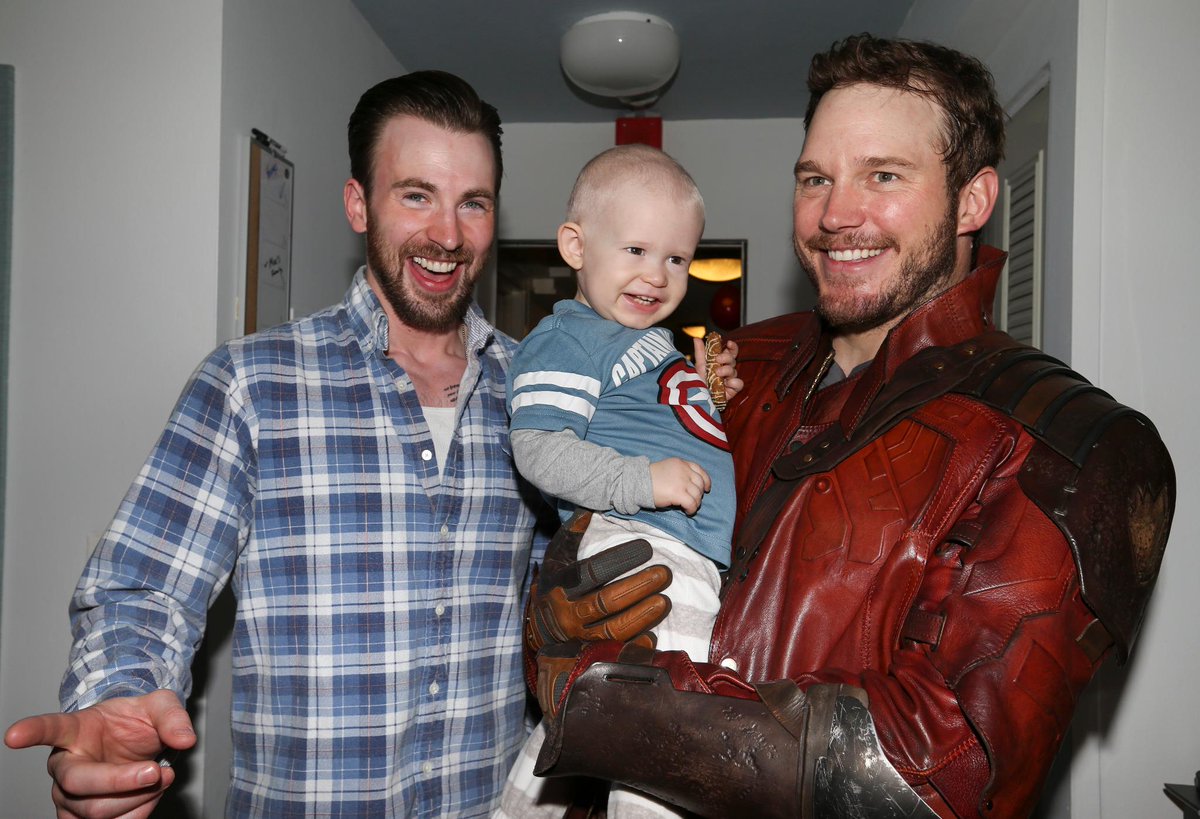 He brought gifts.
He posed for photos.
And he even signed a Tom Brady jersey — an act that clearly pained him.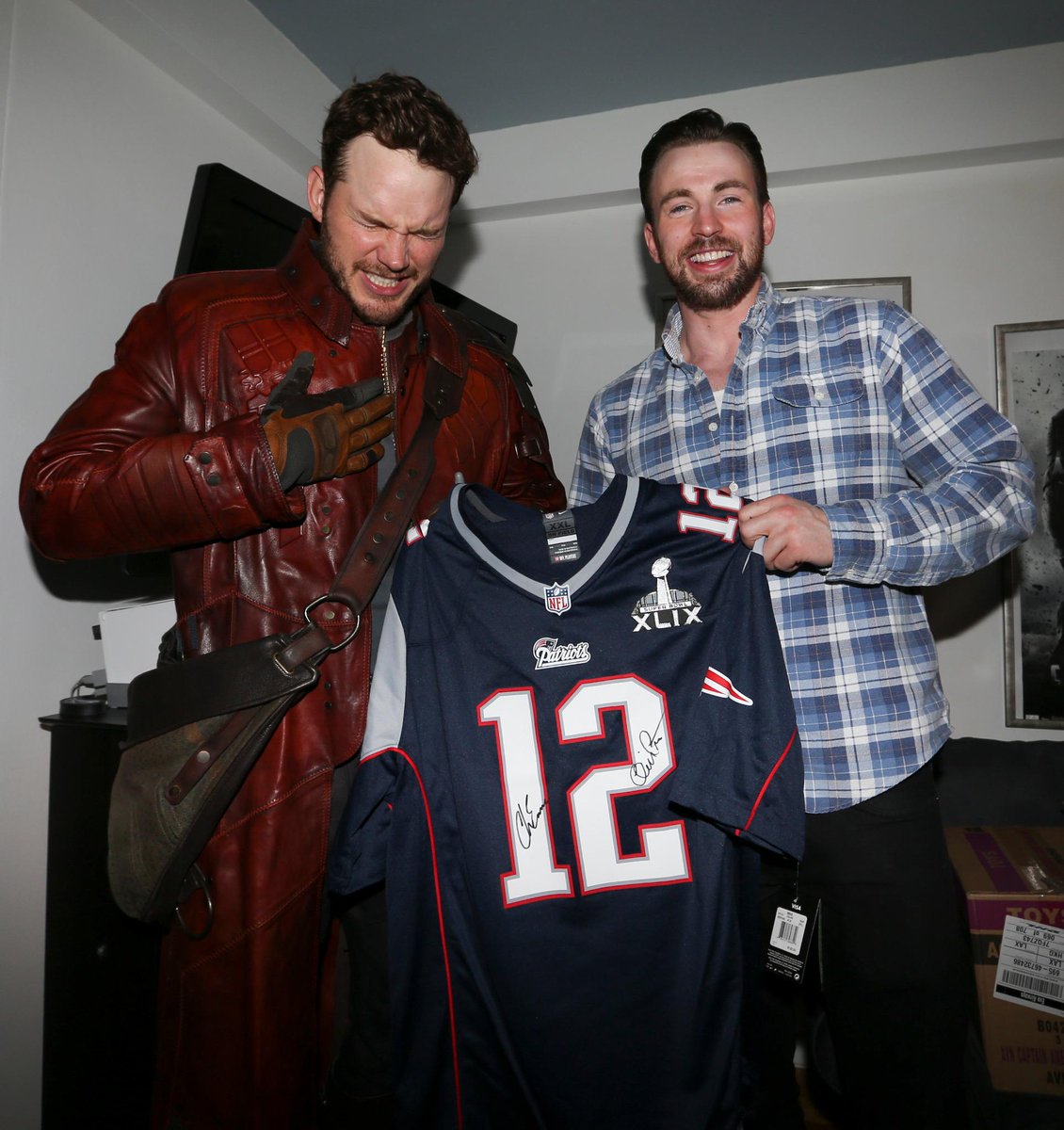 But it was all for a wonderful cause — and the Pratt-Evans Super Bowl bet ended up raising a combined $27,000 donation for Christopher's Haven and the Seattle Children's Hospital.
So, to these two super men, we say: