The Russia 24 news channel repeatedly aired an old photo of a man with a knife and falsely identified him as the suspect in the attack outside the British parliament in Westminster.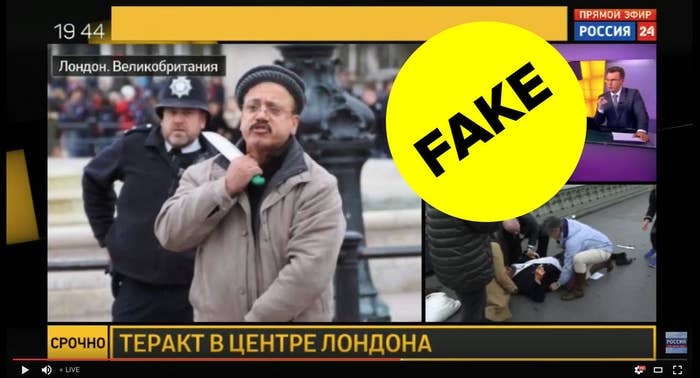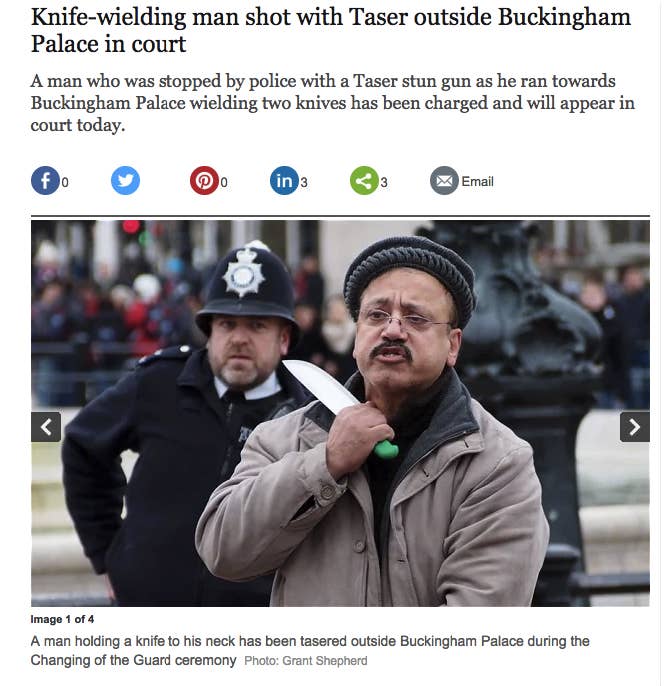 Russia 24 also put the image on its website in a short story accompanying the video coverage.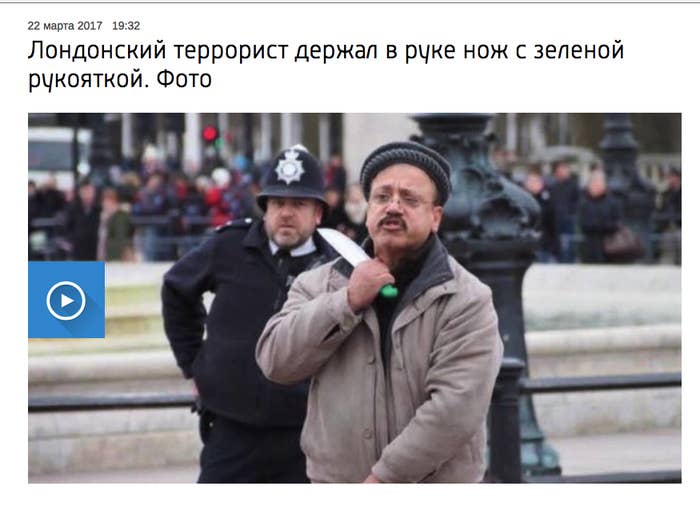 In addition to repeating the claim on live television, Russia 24's parent company Vesti also promoted the false article and image on Facebook, where the company's page has over 1,700,000 followers.
Vesti did not immediately respond to emailed requests for comment, and has posted no corrections or retractions.
They weren't the only Russian outlets to use the incorrect image. According to a tweet from Moscow Echo editor Vladimir Varfolomeev, broadcaster Channel 5 also had a story featuring the wrong man as the suspect. That story has since been removed from its website.