You're invited to a house warming party. What's your gift?

thinkstock

You either have a go-to gift or typically give something you'd want at your own housewarming part. What might that be?

Via thinkstock

My favorite candle, of course!

Via thinkstock

New House = New Projects. Therefore, tools.

Via thinkstock

Alcohol of some sort, in hopes they'll open it at the party.

Via thinkstock

décor for those freshly painted walls or untouched coffee tables.

Via thinkstock

Via thinkstock

Some good old-fashioned, homemade goodness.

Pick your favorite type of kitchen.

thinkstock

Some say they live in their kitchen and to some, it isn't their number 1 priority. Like most rooms in the house, kitchens come in all shapes and sizes. What's your ideal cooking cove?

Via thinkstock

I like my kitchen how I like my food, warm.

Via thinkstock

Simple, traditional, does the job.

Via thinkstock

Rustic; a space for homemade and homegrown cuisine.

Via thinkstock

Spick and Span; I like new appliances and a big space.

Via thinkstock

The kitchen isn't a big priority of mine. Take me to dinner or grab some take-out. Works for me!

Via thinkstock

Is there going to be room for my arts & crafts?

Via thinkstock

Via thinkstock

Via thinkstock

Via thinkstock

Via thinkstock

Via thinkstock

Shut the shades! Close the curtains! What are you covering up with?

Via thinkstock

I like to be balanced, so something that can move up and down whenever I please.

Via thinkstock

Via thinkstock

The shaded look keeps both light and privacy inside.

Via thinkstock

Not really a shades or shutters person, but still need something there to cover my windows.

Via thinkstock

Via thinkstock

Nothing! Let there be light!

Build or Built?

Have you thought about building your home or would you rather buy then renovate later on if need be?

Via thinkstock

Build! I want my own ideas and to be the first to make memories under the roof.

Via thinkstock

Already built, please! I'll make changes I see fit along the way.

Via thinkstock

Via thinkstock

Via thinkstock

Via thinkstock

Via thinkstock

Via thinkstock
What Interior Home Style Are You?
Based off of 1930's hollywood movie star glamour, this style is full of shapes, colors, and high-gloss finishes that allows the architecture to speak for itself. If you choose to go this route for redecorating, remember this unique look is often paired with neutral furnishings, smooth walls, fun architectural exteriors and wall decor. You are spunky in your own way, so this home style suits your adventurous personality, no doubt!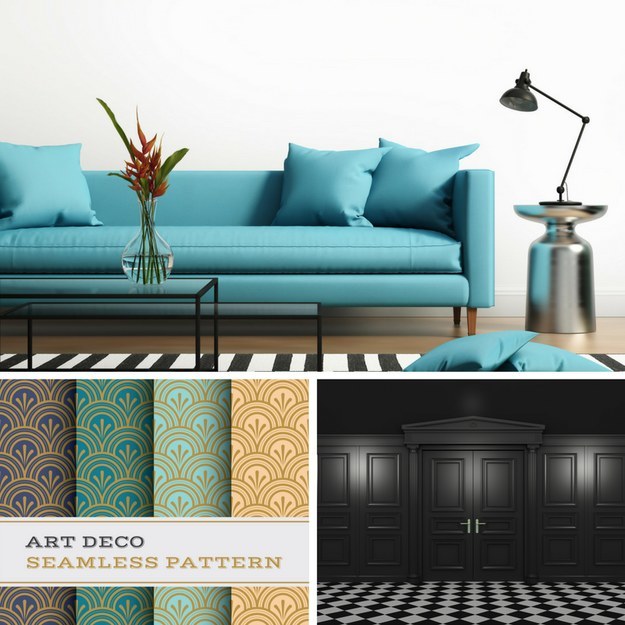 You got:

Farmhouse Country Style
You admire the rustic look, refurbishing furniture is considered a fun hobby, and flea markets might be considered a favorite place to explore on a Saturday. The idea of the smell of a home-cooked meal or baking a pie only adds to your homestyle and country living touch. Throw a modern twist on your style with some accent colors or fun lighting.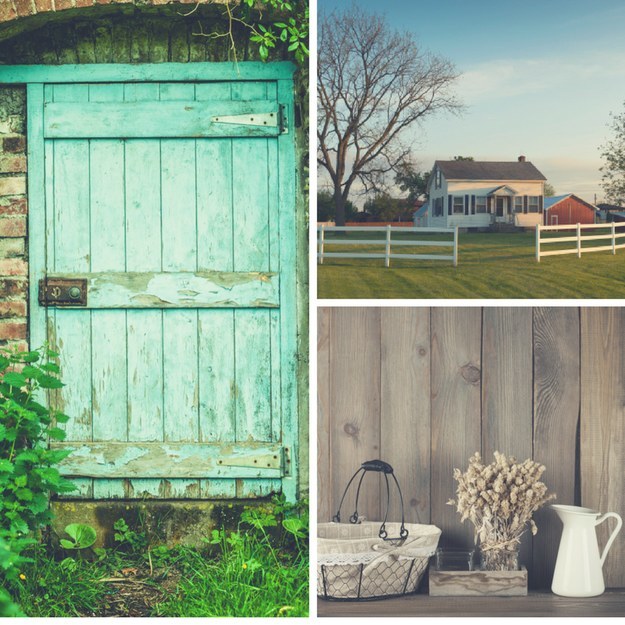 Originating in Britain, the movement of Arts and Crafts came about to essentially promote nature, local artists, and rebel against machine-made items. It promotes craftsmanship and creativity. You probably love the DIY style. Wine and paint night seems right up your alley. Character is key to your decorating preferences, and shopping local really interests you.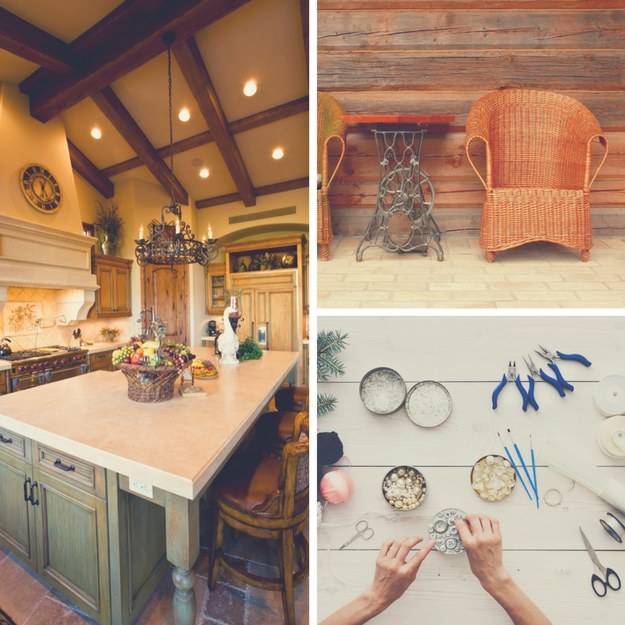 Sea Breeze candles, pastels, natural light, and windows open - you probably would rather be laying on a beach, to be honest, but the coastal style will suffice for your home decorating desires. Whether it's the cool and happy vibe it gives off or the relaxing idea of an in-home vacation, you love the ocean front feel and probably collected sea shells at one point to display in a bowl or drape white linen wherever you can.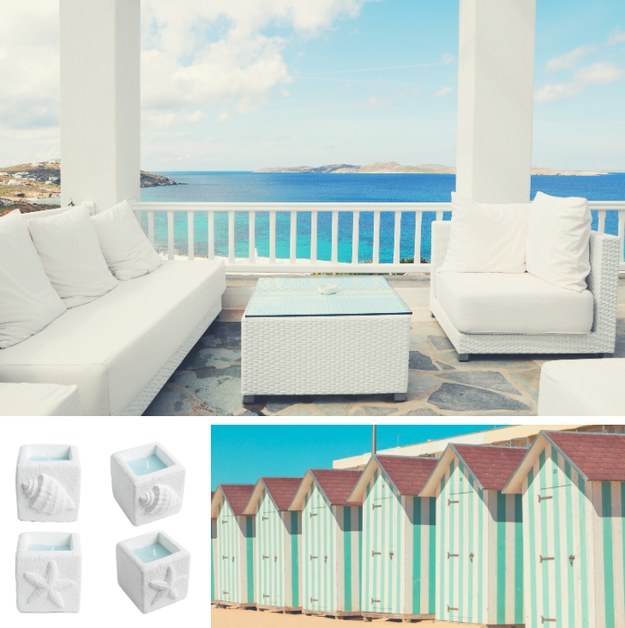 Minimal, sleek, and chic - a pop of color here and there, but predominantly neutrals. Assuming you enjoy the city life, you unknowingly might be decorating your home to look somewhat like the trendiest boutique in town. You hate clutter or try to avoid it at all costs. Sometimes less is more. More modern!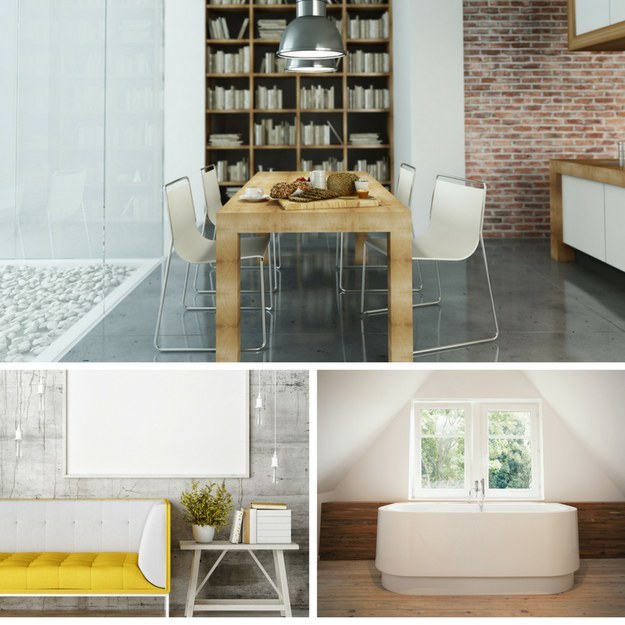 Traditional, yet modern - as odd as that may seem. An eclectic array of decor that suits a family or roommates who keep up with the times, but also appreciate traditional beauty of architecture and home styles. Dark colors may act as statement pieces, but generally, there are neutral colors accompanied by pops of colored hues to accent the overall style. Wood can be mixed with metals, leather with suede - as we said, it's an eclectic array of "traditional meets modern."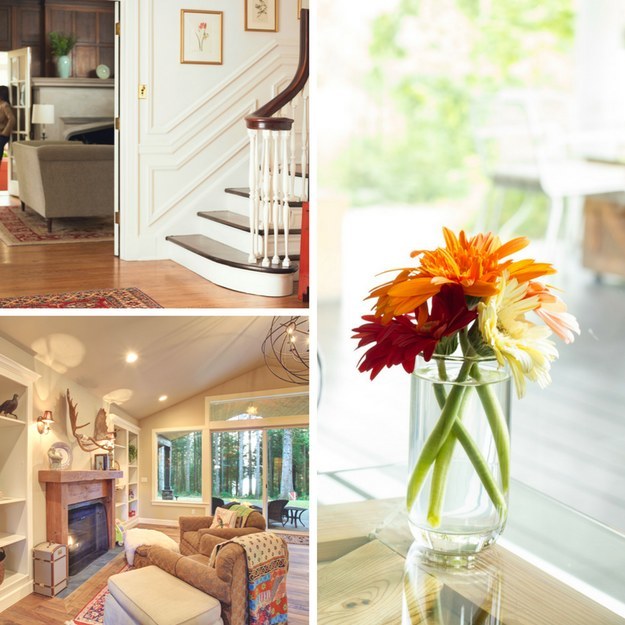 This post was created by a member of BuzzFeed Community, where anyone can post awesome lists and creations.
Learn more
or
post your buzz!