Amy Coney Barrett Was Just Confirmed By The Senate, And We Want To Know How You Feel About That
Let us know how this confirmation will affect you.
Yesterday, just one week before Election Day, the US Senate confirmed Amy Coney Barrett as the newest Supreme Court justice. She is taking over the spot of the late Ruth Bader Ginsberg.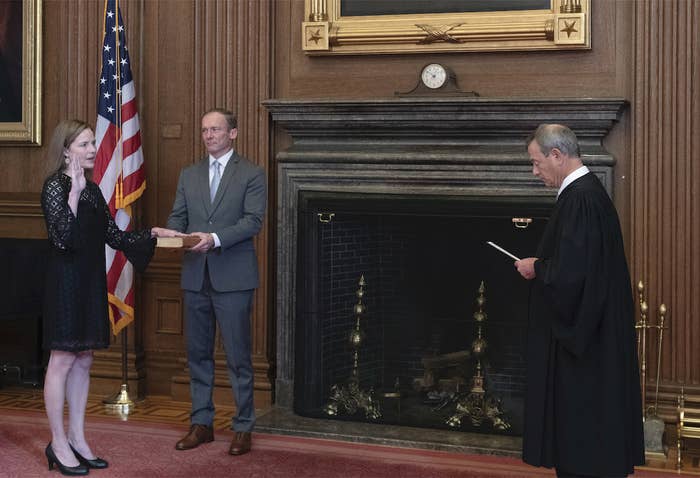 Barrett was President Trump's Supreme Court nominee, and her presence on the Supreme Court now gives conservatives a 6–3 majority.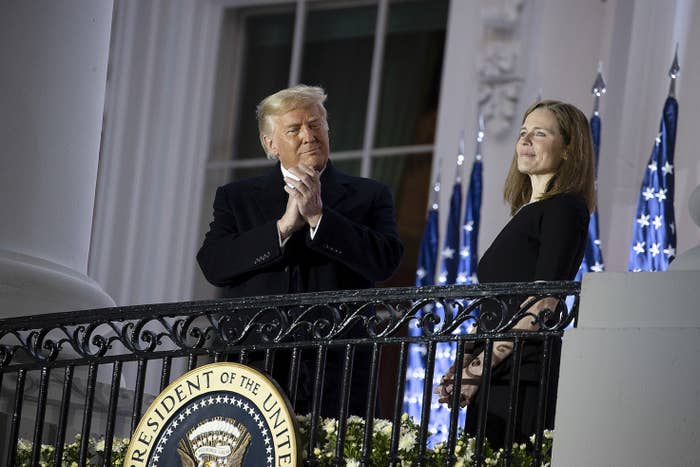 So, we want to hear your thoughts on this confirmation and how it may affect you or your loved ones.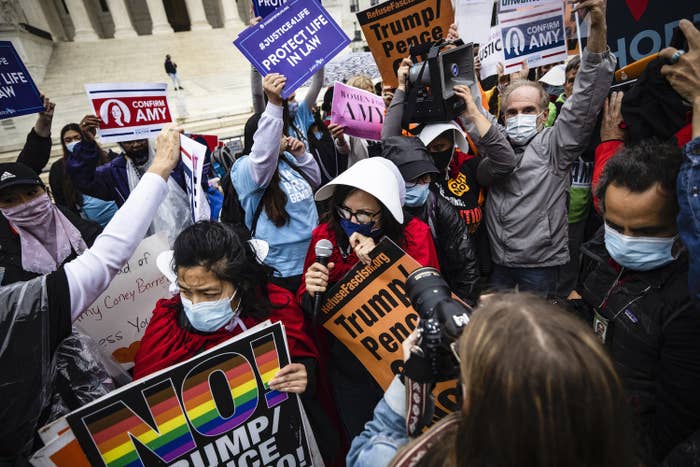 Everyone's experience and opinions are different, and we want to learn more about how you think this shift in our government could change the way the US functions.
We want your voices to be heard, so submit your thoughts in the comments below for a chance to be featured in a future BuzzFeed Community post.