Mariah Carey Is Hosting A New Year's Eve Night In A Glass Igloo Under The Ball Drop
All I want for Christmas is you (and to spend New Year's Eve in a luxury building for $21).
Are you a New Yorker who dreams of seeing the ball drop on New Year's Eve but absolutely refuses to wait outside with people standing literally on top of you?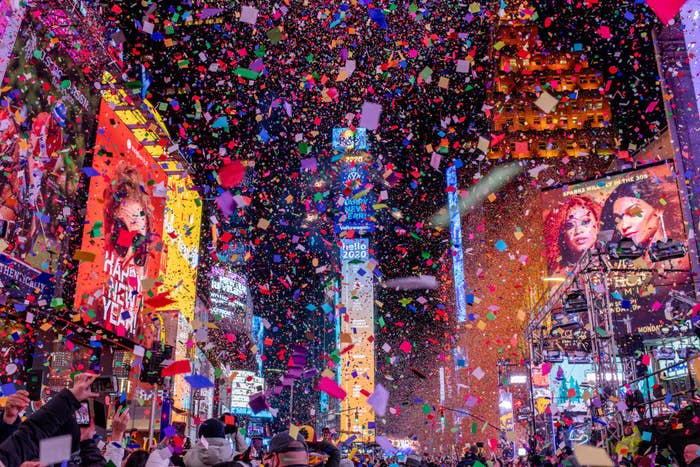 Well, do I have some good news for you: This New Year's Eve, Mariah Carey is teaming up with Airbnb to put on a one-of-a-kind NYE experience for two New York City residents of the same household at the Nasdaq building, directly under the ball drop.
The queen of the holiday season herself is inviting New York City residents to book New Year's Eve night in a luxury building, complete with a virtual personal welcome from Mariah, a $5,000 shopping credit, and an amazing view of the New Year's Eve festivities, among other things.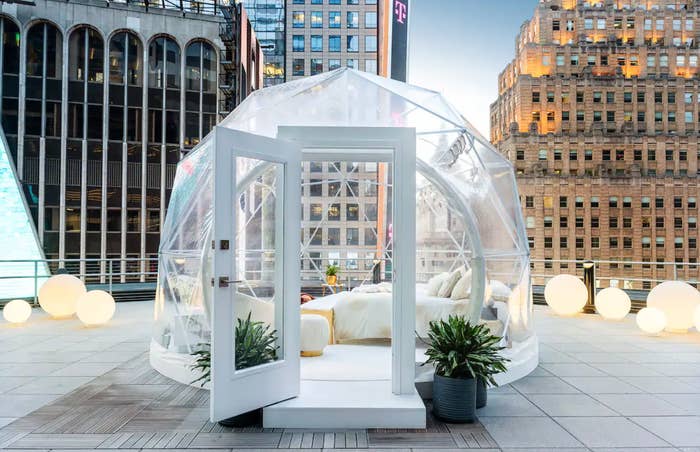 Visitors can choose to sleep in the gorgeous outdoor glass dome or in an equally luxurious indoor bedroom.
You'll also be decked out in a bunch of New Year's Eve accessories to help you get in the 2021 spirit, and receive a piece of crystal from Waterford Crystal, the designer behind the famous ball that drops.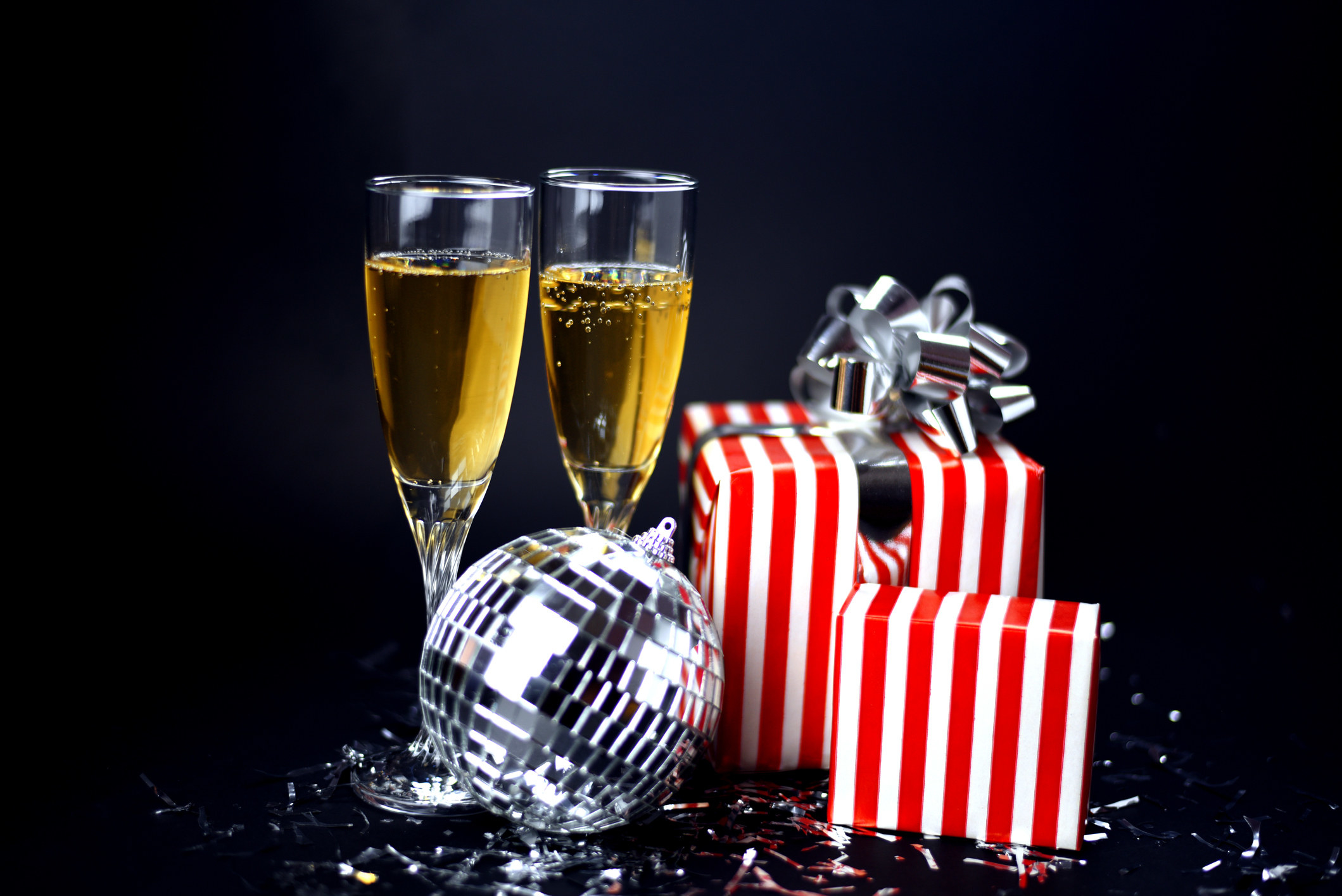 And when you get hungry, you can snack on some of the cookies from Mariah's very own line, after your fancy dinner made by a personal chef, of course.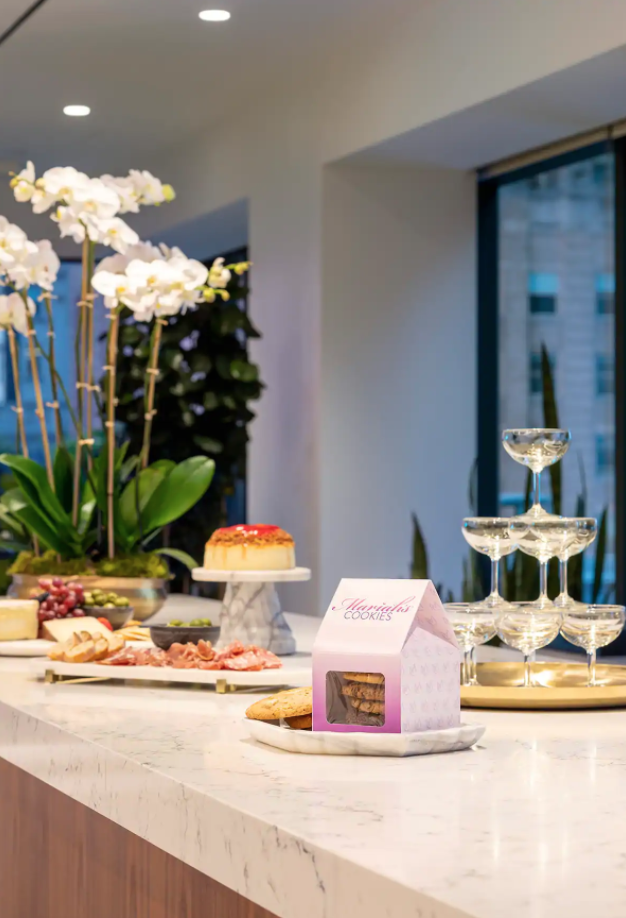 Since New York City will be hosting New Year's Eve virtually this year, you will be one of the few people who get to experience the ball drop in person!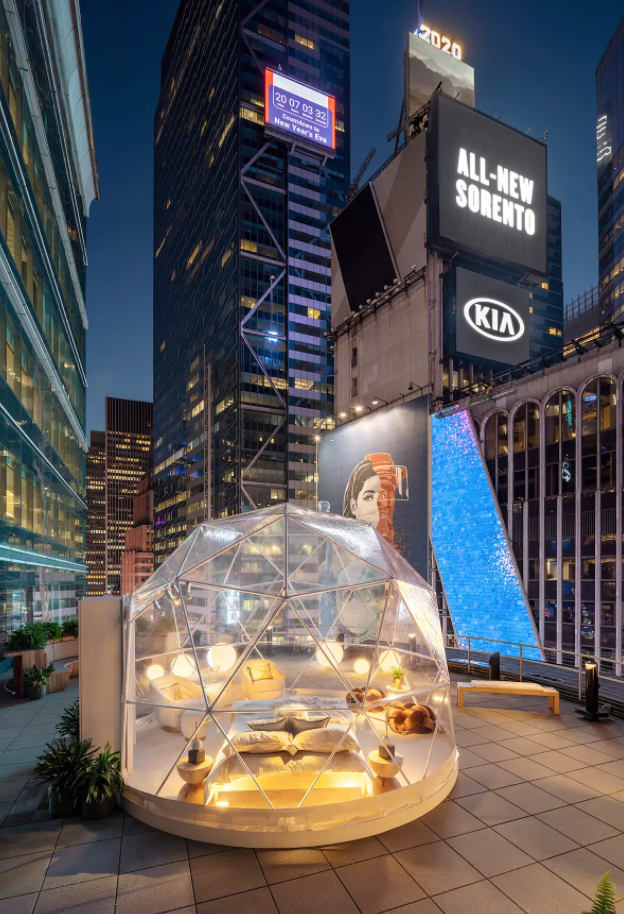 The booking for the one-night stay opens on Dec. 21 at 9 a.m., and since only one party can book, this is gonna be competitive.
Me already refreshing the Airbnb page every 30 seconds like: