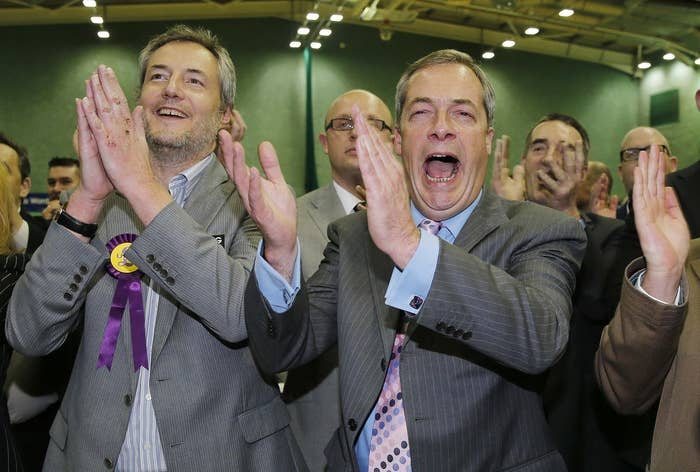 MEDWAY – UKIP has a second MP in the House of Commons, after Mark Reckless won Thursday's Rochester & Strood by-election.
Reckless, who quit the Conservatives in September to join Nigel Farage's party, won a majority of 2,920 over Tory candidate Kelly Tolhurst.
A victorious Reckless said: "Rochester and Strood was our 271st most winnable seat. If we can win here we can win across the country."
However, the Lib Dems received just 349 votes in the Rochester & Strood by-election, which is less than half the capacity of the London Eye.
Nick Clegg's party, which narrowly beat the Monster Raving Loony Party to 5th place, received the lowest ever percentage vote for a main party in a Westminster election.
The Loonies had been confident of victory over the Lib Dems earlier in the day, but fell just 98 votes short. The Green Party polled at more than four times the vote of the Lib Dems.
Lib Dem candidate Geoff Juby was philisophical about the defeat, saying "that's democracy and that's life" before blaming those higher up in his party for entering a coalition government.
He denied that there was no point in Lib Dems standing in future by-elections.