David Cameron On A Multi-Party Debate: "Where Do I Sign?"
The prime minister signalled his readiness to debate his rivals in an interview with BuzzFeed News.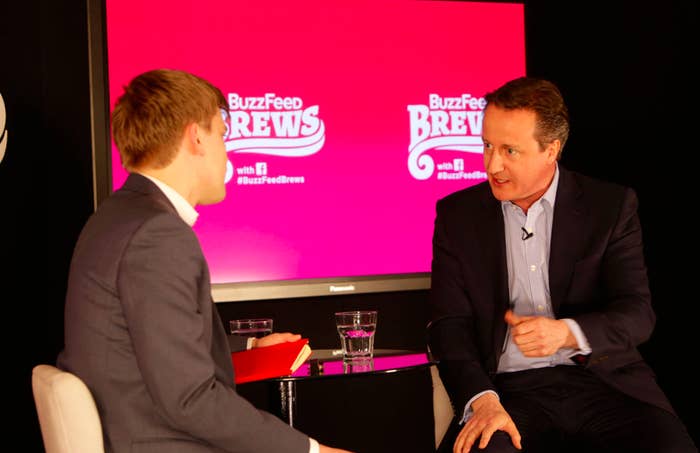 David Cameron has accepted a proposal for a multi-party debate before the election campaign starts, saying "Where do I sign?"
Speaking at a BuzzFeed Brews event in Westminster, the prime minister was challenged on his apparent reluctance to take part in a debate alongside the six other party leaders, as suggested by broadcasters.
But he said a multi-party debate "sounds like a good idea" so long as it takes place before the campaign gets under way at the end of the month.
"I said we should have a multi-party debate before the campaign starts," the prime minister told Jim Waterson, Deputy Editor of BuzzFeed UK. "During the last election, we spent so much time in TV studios that we barely got around the country."
He said the broadcasters had "wasted a lot of time", and that he proposed a debate with the other party leaders three years ago.
"I'm up for a debate, whether it's [BuzzFeed] or another digital debate, or the TV broadcasters, that matters less to me.
"A multi-party debate before the campaign begins – where do I sign?"