This Scottish Man Quit His Job To Vote Yes In The Referendum And Has Been Unemployed Ever Since
Calum Craig moved his family back to Scotland so he could vote for independence – but now he's struggling to find work. "I'm getting pretty scunnered of it all to be honest," he told BuzzFeed News.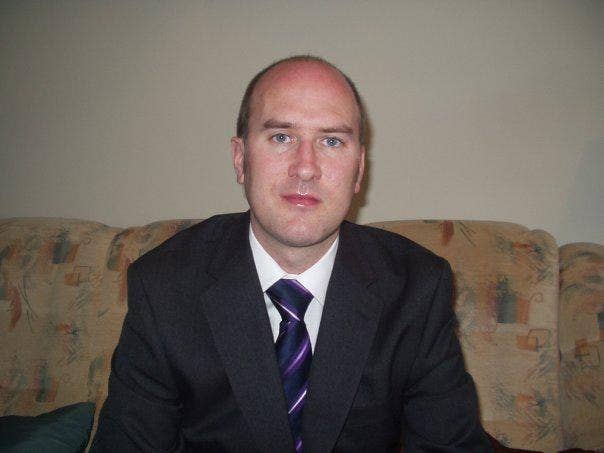 A Scottish man who quit his job in England to move to Scotland so he could vote in the independence referendum has been unemployed ever since – and is now asking fellow Scottish nationalists on Twitter to help him find work.
Only people who lived in Scotland were able to vote in September's independence referendum, and Calum Craig – who is pro-independence – was more determined than most to make sure he didn't miss out on what he called "the biggest decision in Scotland's history".
Last summer, with the referendum looming, he handed in his notice at a management firm in Birmingham and moved his family back to his hometown of Ayr in the west of Scotland.
"When we moved back in August I thought everything was going to work out great," said Craig. "On the drive back up I thought, 'We're going to get a Yes vote and I'm going to get a great new job – yippee!'
"Neither really worked out."
He was unhappy in his job, and wanted his 5-year-old daughter to receive a Scottish education, but the independence referendum was the final motivation he needed to take the plunge and return to Scotland.
"The prospect of not being able to vote Yes ate away at me horribly, so we upped sticks and came back," he said. "Here I am a few months on without a job and I'm getting pretty scunnered of it all to be honest.
"Sometimes I question if I did the right thing, but if I hadn't voted it would have bothered me forever."
He "found it hard to concentrate" on jobseeking in the run-up to the vote, but has now applied for around 200 jobs with no success, except for "half a dozen" interviews. He has been on welfare benefits since moving back.
"It kind of sucks, in fact it's absolutely soul-destroying," he said. "I had a couple of interviews at the end of last year but nothing came of it, and that's why I've decided to give Twitter a go – maybe I'll finally find something this way."
Craig has recruited the help of pro-independence blog Wings Over Scotland, which he has contributed to in the past, to spread his LinkedIn profile to any prospective employers who might take him on.
He has also considered one unusual career path: becoming an SNP candidate for the general election.
"The thought crossed my mind," he said. "But I only joined the SNP after the referendum so obviously there would have been loads of people ahead of me in the queue – I don't think it was ever a realistic possibility."
Craig, who can speak Japanese and has taught English, is ideally looking for a managerial role in the learning development sector.
He has one condition though: "I have to be pragmatic and go where the work is, but if possible I would prefer to stay in Scotland."