Young Scottish Voters Told Us Why They're Swapping The SNP For Labour Under Corbyn
"I liked the direction Labour were heading, then Momentum gathered behind him and I figured, let's just fucking go for it," said one young Scot who crossed over.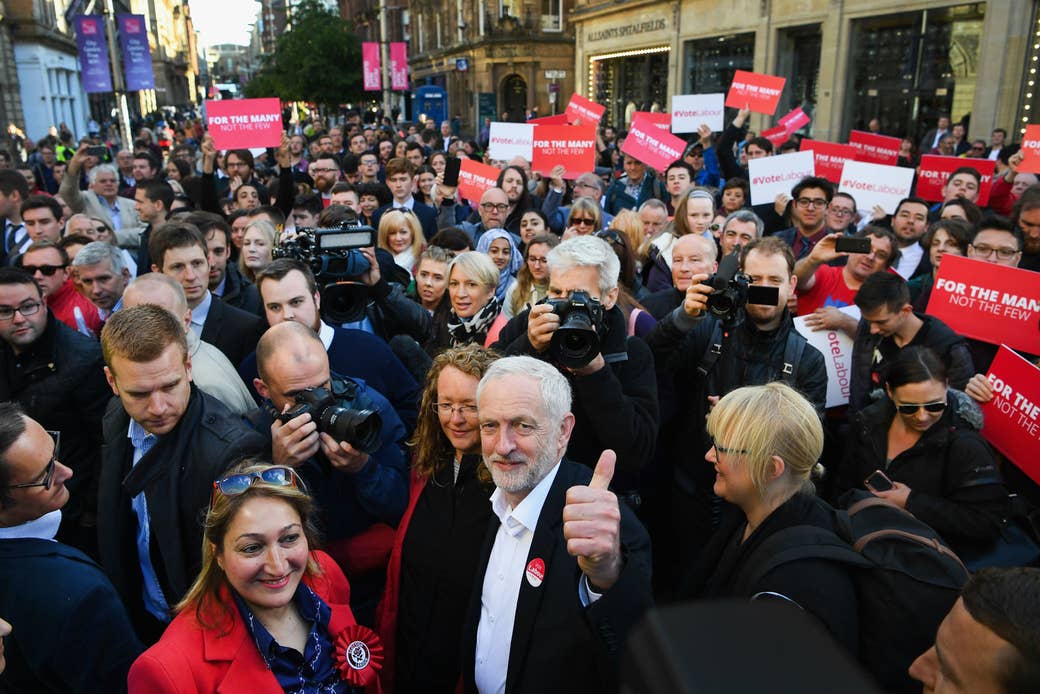 Young Scots who supported the SNP during and after 2014's independence referendum are abandoning the party for Jeremy Corbyn's Labour, and some have told BuzzFeed News why they no longer back Nicola Sturgeon's party.

Polls have shown that support for Labour in Scotland among young people doubled during the 2017 general election campaign, rising from around just 19% among 18- to 25-year-olds in April to around 43% when people went to the polls in June.
In a sign of resuscitated belief that Labour can win in Scotland after it gained six seats from the SNP at the election, Corbyn is currently on a five-day tour of target seats stretching from the Outer Hebrides to Fife.
BuzzFeed News joined Corbyn's tour at Drygate Brewery in Glasgow on Thursday evening, where hundreds of young voters, including non-Labour-members, went to see the leader urge activists to keep campaigning.
Glasgow, which, along with Dundee, was one of the two most pro-independence parts of Scotland in 2014, saw the SNP lose one seat to Labour in June, with two others also coming within a razor-thin margin of turning red.
David Laird, a 19-year-old student at the University of Glasgow who was in the SNP up until Corbyn's first leadership election in 2015, told BuzzFeed News he'd noticed a pattern during the election that young people who previously backed the SNP were being won over by the energy surrounding Corbyn's campaign.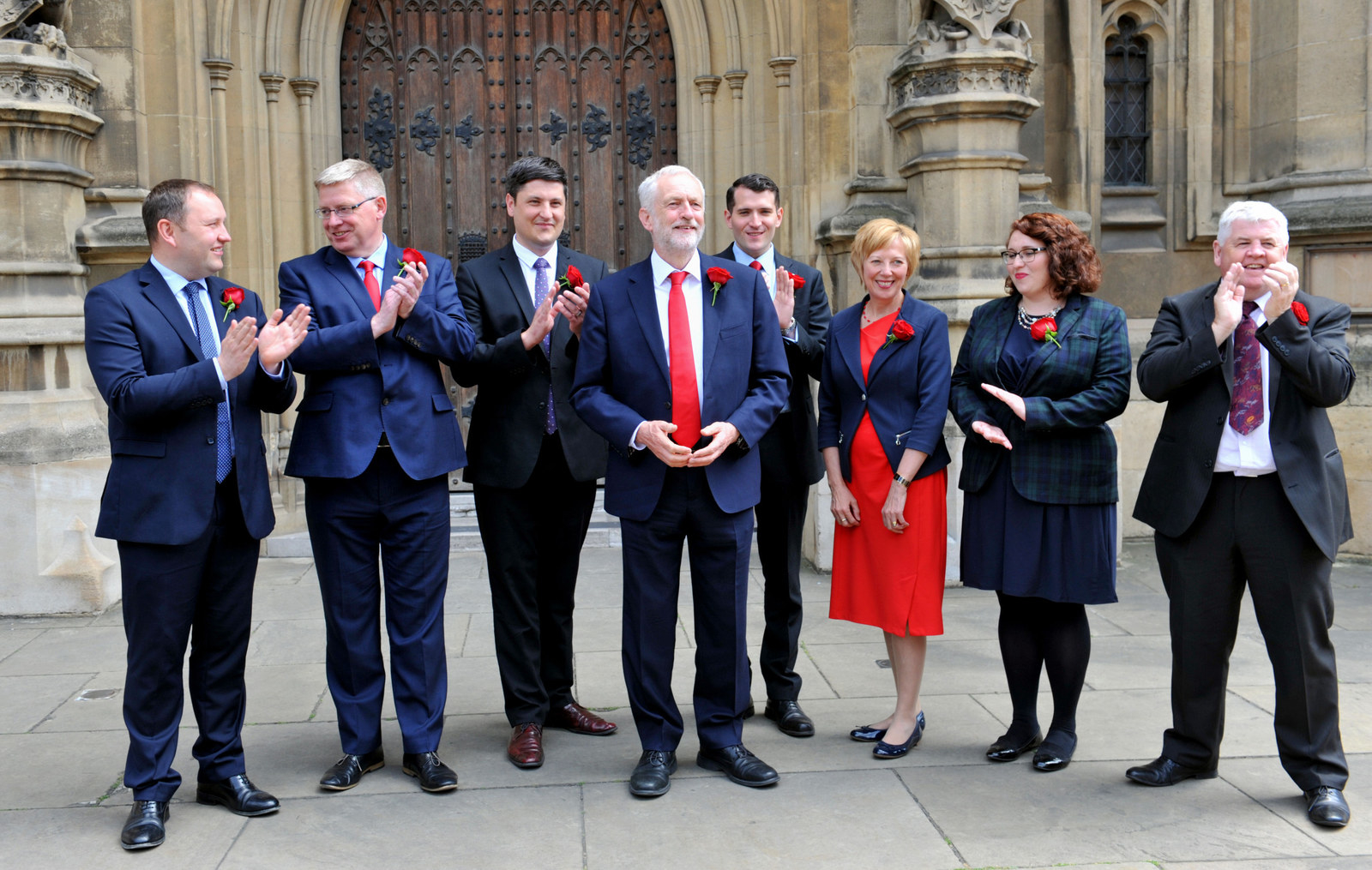 "I was in the SNP and involved as a Yes activist because of all the energy surrounding independence," said Laird. "I was only 16 and it seemed that this wave was bringing a whole new change in politics and society.

"When the hype died down, I realised that what was being proposed for independence isn't really that much of a change. Labour were the ones with real ideas and want to have a different society."
At Drygate, former SNP voter Hugh Glancy told BuzzFeed News that while he'd still support independence if there was another referendum, he believes Corbyn and his policies are changing people's minds about Labour in Scotland.

"I would still vote Yes; I believe in what Jeremy Corbyn says, but I still believe in independence and being in control of our own destiny," said Glancy. "But I'm in social work and I've seen first hand what the policies of the SNP are doing to frontline council services. That's why I wouldn't vote SNP again."
Until the election, Corbyn was mocked by Sturgeon and was unpopular among most Scottish Labour MSPs, but the election campaign saw the SNP trying to convince voters it was the pro-Corbyn party and now MSPs who called for him to go are lining up to have their photograph taken with him.
Laird's belief that young voters were flocking to Labour during the general election campaign is backed up by three sets of polling before and during the campaign, according to polling expert Mark Diffley.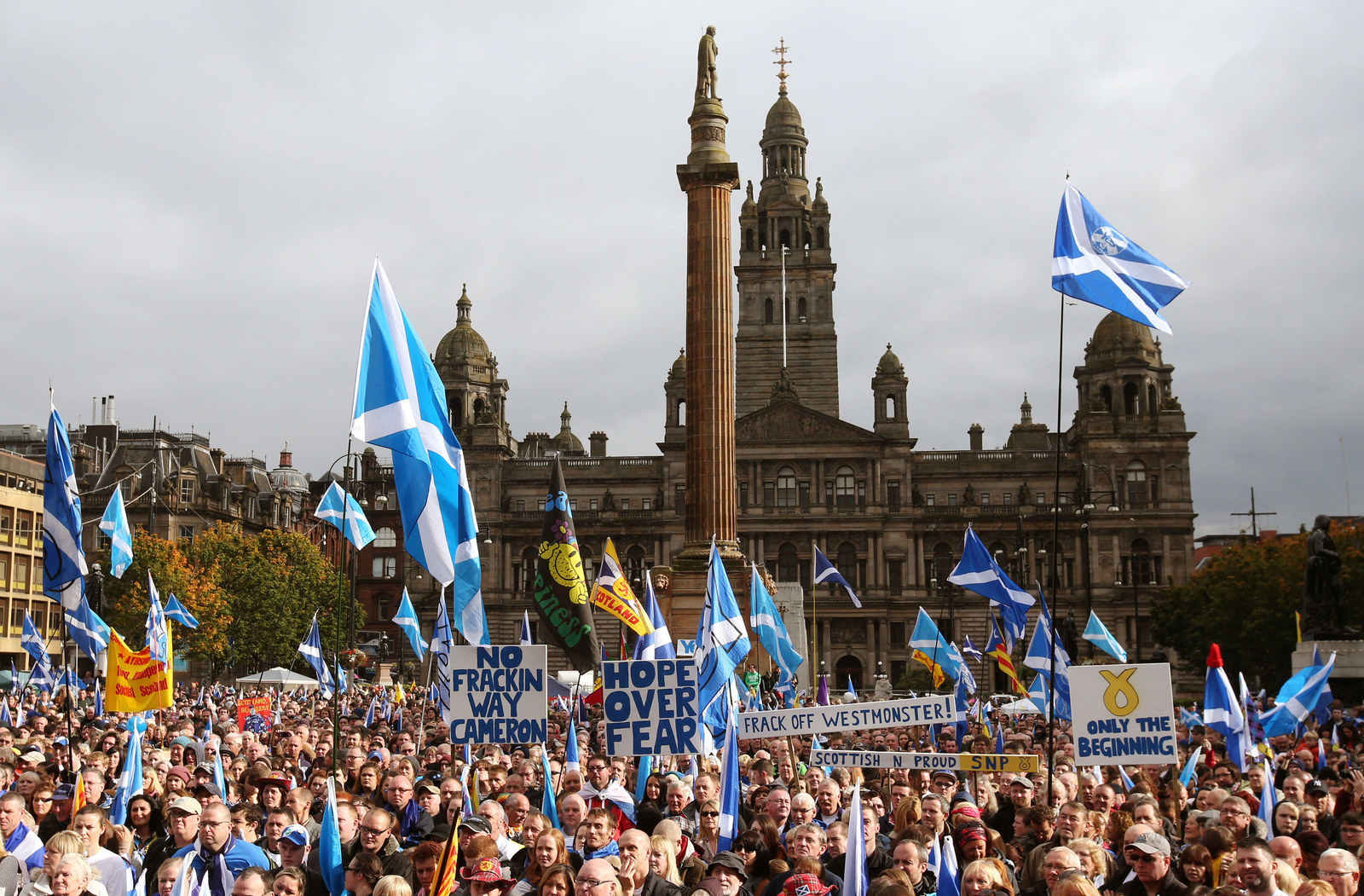 Diffley told BuzzFeed News that Corbyn's election as leader had no significant initial impact on Labour's popularity among young people in Scotland, who largely remained loyal to the SNP until around April this year.
"In polls conducted between the May 2015 election and Corbyn's election, support for Labour averaged at 23% in Scotland and was, on average, just 16% among the youngest cohort of voters, while nearly two-thirds of young voters backed the SNP.
"Fast-forward to April 2017 and the three polls conducted just before the general election was called. Some movement was evident, in that support for Labour, on average, had fallen to 16% among all Scots but had risen to an average of 19% among the youngest voters.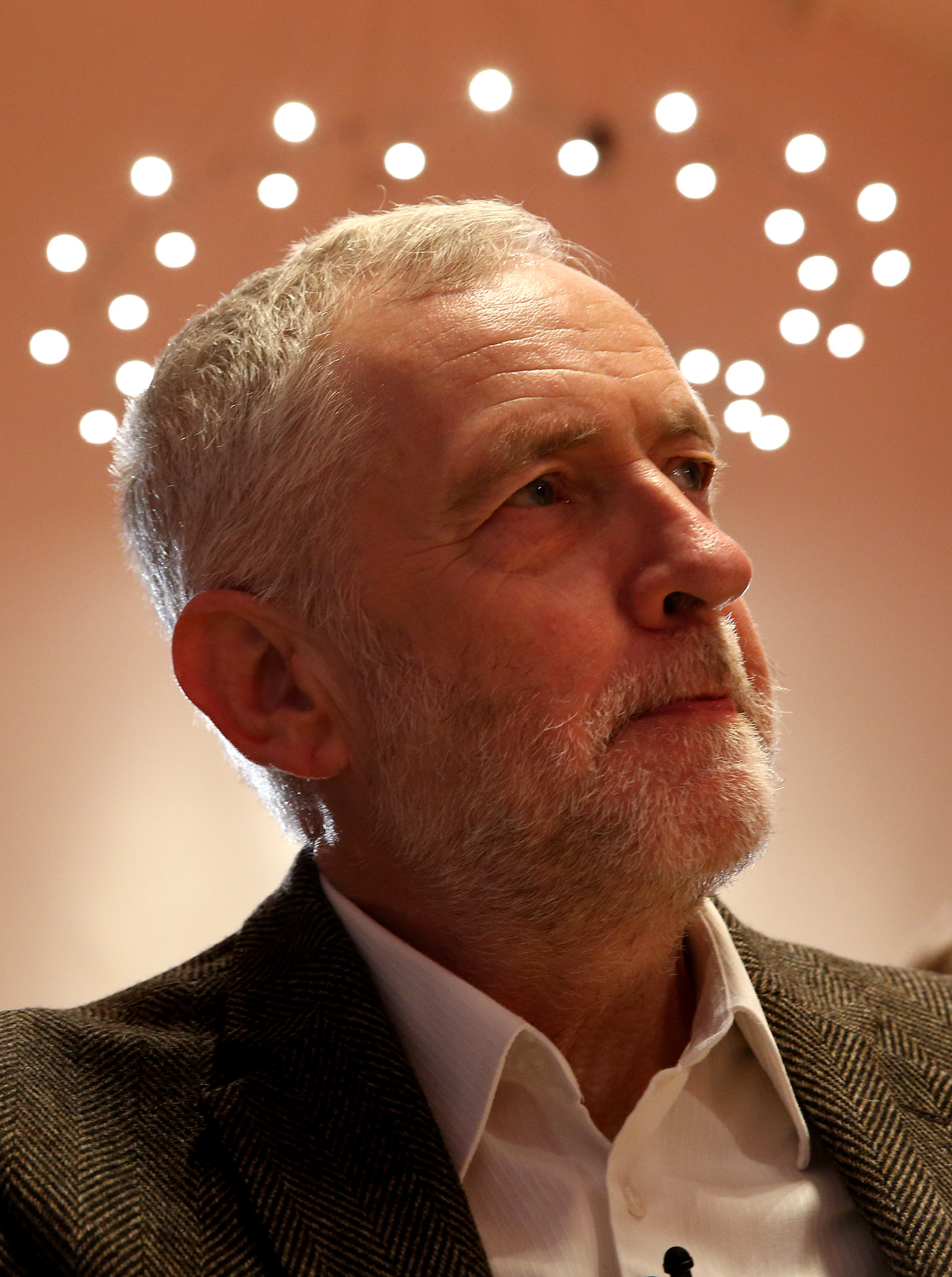 "So the party was more popular with young people than with the country as a whole – although support among young voters still lagged far behind the SNP, who polled at an average of 52% among the youngest voters.
"The significant change happened during the campaign when the party's message became increasingly appealing to young voters. When we look at the last three polls conducted before the election, all of which took place in early June, support for Labour among the youngest voters had risen to an average of 38%.
"Support for Labour among young voters doubled during the campaign. And by the time the election took place they had closed the gap significantly with the SNP, with the party averaging 43% support among that cohort of voters."

Chris, a 21-year-old from Coatbridge who didn't want his full name to be used, explained why he shifted from supporting from the SNP and independence to Corbyn's vision of the UK, saying the Labour leader made him realise the UK wasn't "doomed to eternal Tory rule".
"In 2014 and 2015 I thought we were humped," he said. "Labour moved towards the centre to end Tory rule in '97 and I didn't see how they could do it again without moving further right. In my eyes it was either the Tories or a joke of a Labour party, but when Corbyn came in I liked him right away.
"I wasn't sure he'd be able to win anything but I liked the direction Labour were heading, then Momentum gathered behind him and I figured, let's just fucking go for it: one last big bite at the cherry before we surrender ourselves to a Conservative dystopia."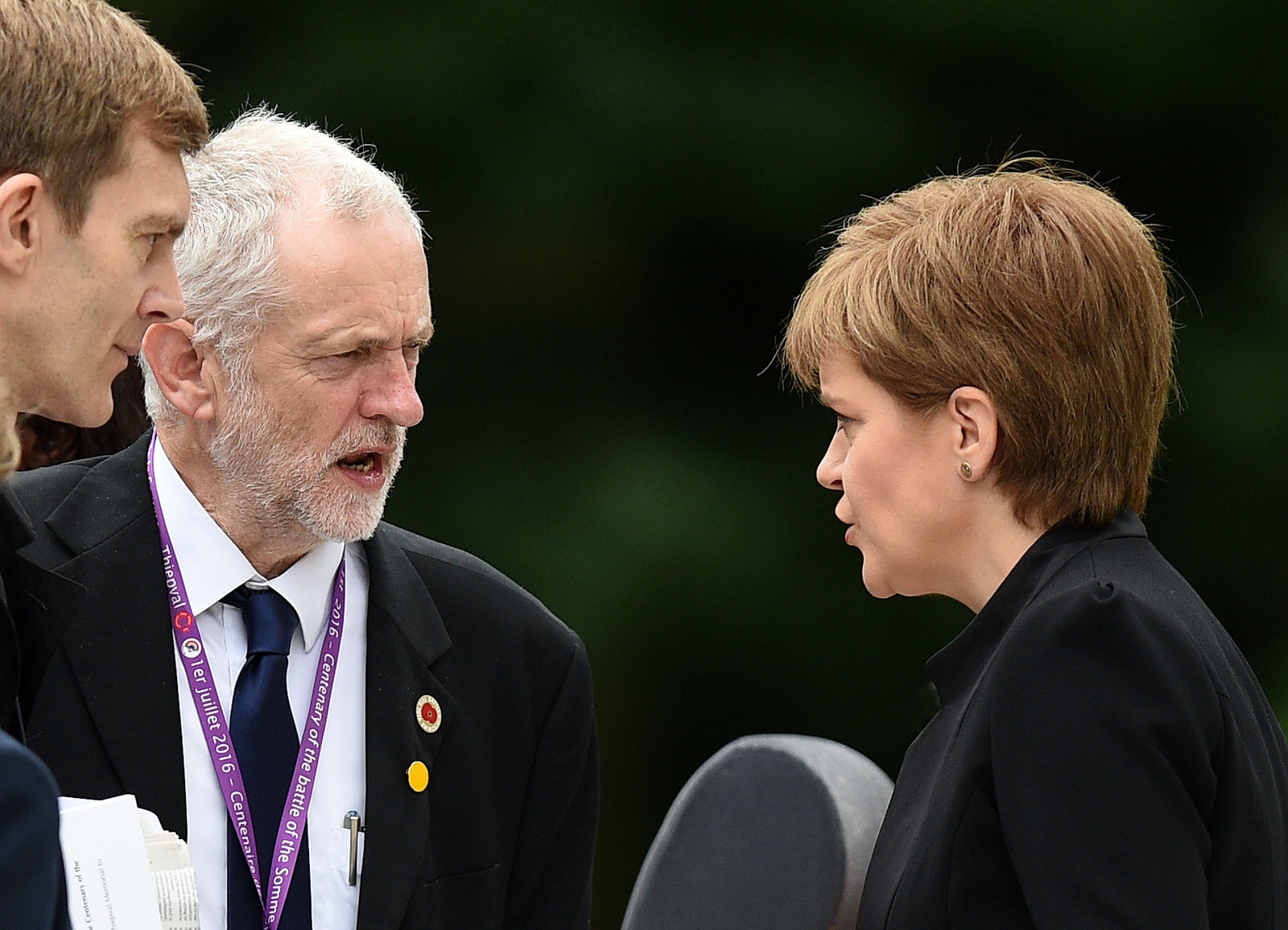 Labour candidates who knocked on doors in Glasgow said they also noticed a huge difference in the reception they got during this general election compared to the more hostile reaction they received in recent elections.
Pam Duncan-Glancy, the Labour candidate in Glasgow North, who came within 1,000 votes of unseating her SNP rival, said she noticed a strong reaction among young people, particularly after Labour's youth-facing manifesto was launched.
"What we saw on the doors in Glasgow, people saw the hope in the manifesto and in particular young people," Duncan-Glancy told BuzzFeed News. "What we had was a blueprint for their future and they were immediately able to get behind that."
She added: "We saw a huge shift on the doors from previous elections, and particularly after the manifesto was published we saw people say categorically that they were SNP but they were tired of them banging on about a referendum and tired of the way public services were being treated.
"They wanted the vision Labour put forward and that's why I think a lot of young people have moved."
Danielle Rowley, 27, who was elected the Labour MP for Midlothian, said: "Younger people in my constituency and also a lot of my friends who previously supported the SNP and voted Yes, were coming back to Labour, or turning to Labour for the first time."
However, the SNP, which still won 35 of a possible 59 seats in Scotland last June, is not yet panicking about Corbyn's rise in popularity among young voters, and one SNP MP told BuzzFeed News the party will be able to win back those votes.
Tommy Sheppard, the SNP MP for Edinburgh East, said he knows some pro-independence supporters who opted for Corbyn's Labour in June, but that they may be disappointed with what the Labour leader manages to achieve.
"I know people who voted Yes but felt they had to vote for Jeremy Corbyn," said Sheppard. "I don't think there's many – and because the Greens didn't stand I actually think lots of people who voted for them before voted for Jeremy – but it did happen."
Sheppard added: "To win those people back we should firstly find common ground where we can, both in Westminster and in local authorities. We should point out the limitations in Corbyn's Labour – they're not half as radical as they think they are, but Labour won the PR war on the manifestos.
"And thirdly – remember Labour was nowhere near winning the election, they were a country mile away, and I don't know what they're playing at doing an SNP seat tour. To become prime minister he has to win seats off Tories in England, not from the anti-Tory parties in Scotland."