This Is Why The SNP Thinks It Lost So Many Seats In The General Election
Independence, Jeremy Corbyn, and activist complacency all had a part to play, according to MPs who lost their seats.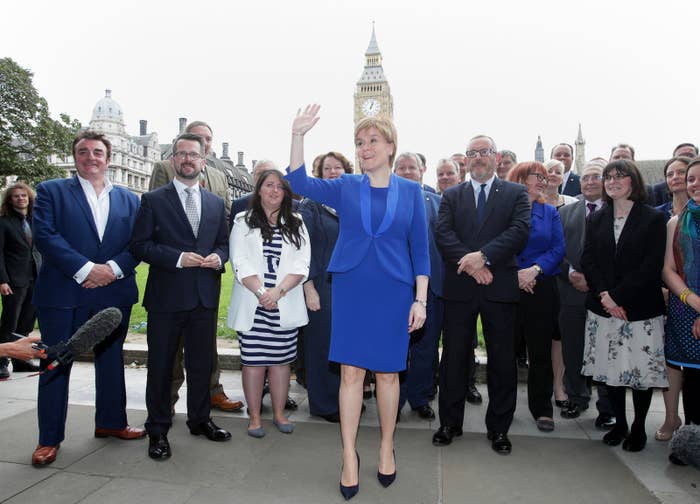 SNP MPs who lost their seats in the election earlier this month have told BuzzFeed News they put their losses down to a range of activist complacency, the Corbyn effect, and public confusion over the party's message on independence.
At the general election on 8 June, the SNP unexpectedly lost 21 of the 56 seats it won in the 2015 election, including those of its most prominent MPs, Alex Salmond and Angus Robertson. The result has caused much soul-searching in the party over its drive for another referendum.
Nicola Sturgeon is due to announce this week that she'll lengthen the timetable for a second referendum on independence, with a source on the party's national executive committee telling BuzzFeed News: "It's not off the table, it's making sure we call it when he have a clear Brexit picture."
Two candidates who lost their seats earlier in the month – Anne McLaughlin and John Nicolson – agreed that the people they met when knocking on doors were not clear about why the first minister was pursuing another referendum now.
McLaughlin, who lost the Glasgow North East seat to Labour, told BuzzFeed News she met people who thought the party wanted a fresh referendum as soon as possible rather than at the end of the Brexit process, as Sturgeon had said.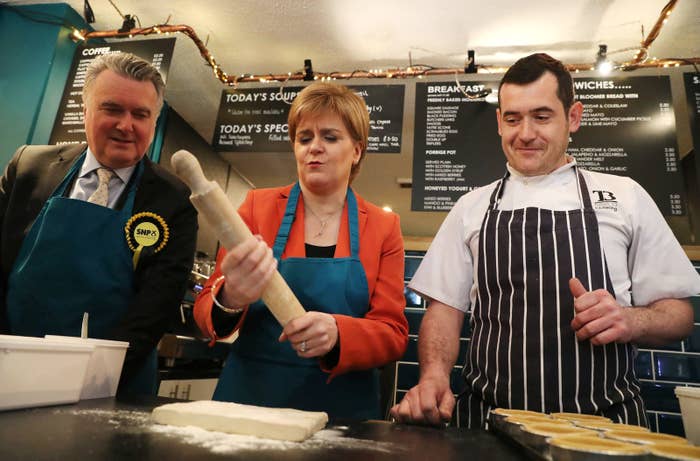 "I met one person when I was out canvassing who described himself as a fanatical Yes [to independence] but that he didn't want a referendum now," said the former MP. "It was difficult to get the message across that we didn't want it now either and I don't know what we could have done about that to be honest."

Nicolson, who lost his East Dunbartonshire seat to the comeback Liberal Democrat candidate Jo Swinson, agreed and said he had scores of conversations with people who thought the push for another referendum was happening too quickly.
"The real problem that we had on the doorsteps was people who thought we wanted a referendum next week," said Nicolson. "There was a sense that this was unfair to those leading the Brexit negotiations and a sense they should be able to come back and present us with the deal they got."
Nicolson added: "Ruth Davidson has managed to reframe the political debate in terms of nationalism v. unionism. This is a woman who kept saying she was sick of independence and referendums but she got up every morning and before she pulled back the duvet she started talking about independence."

Although recent polling hasn't yet been able to explain precisely why the SNP lost half a million votes from 2015, polling expert Mark Diffley said the evidence suggests the push for another independence referendum was key, alongside Brexit and criticism of the SNP's domestic record in Holyrood.
"There are three other factors at play, though at this stage their relative impact is not clear," said Diffley. "First is the ongoing debate about a second independence referendum – it is clear that this will have made an impact since successive polls show little appetite for another vote.
"For example, the Panelbase question on the issue suggests that 53% think that there should not be another vote in the next few years, compared to 40% who felt the same way a year ago."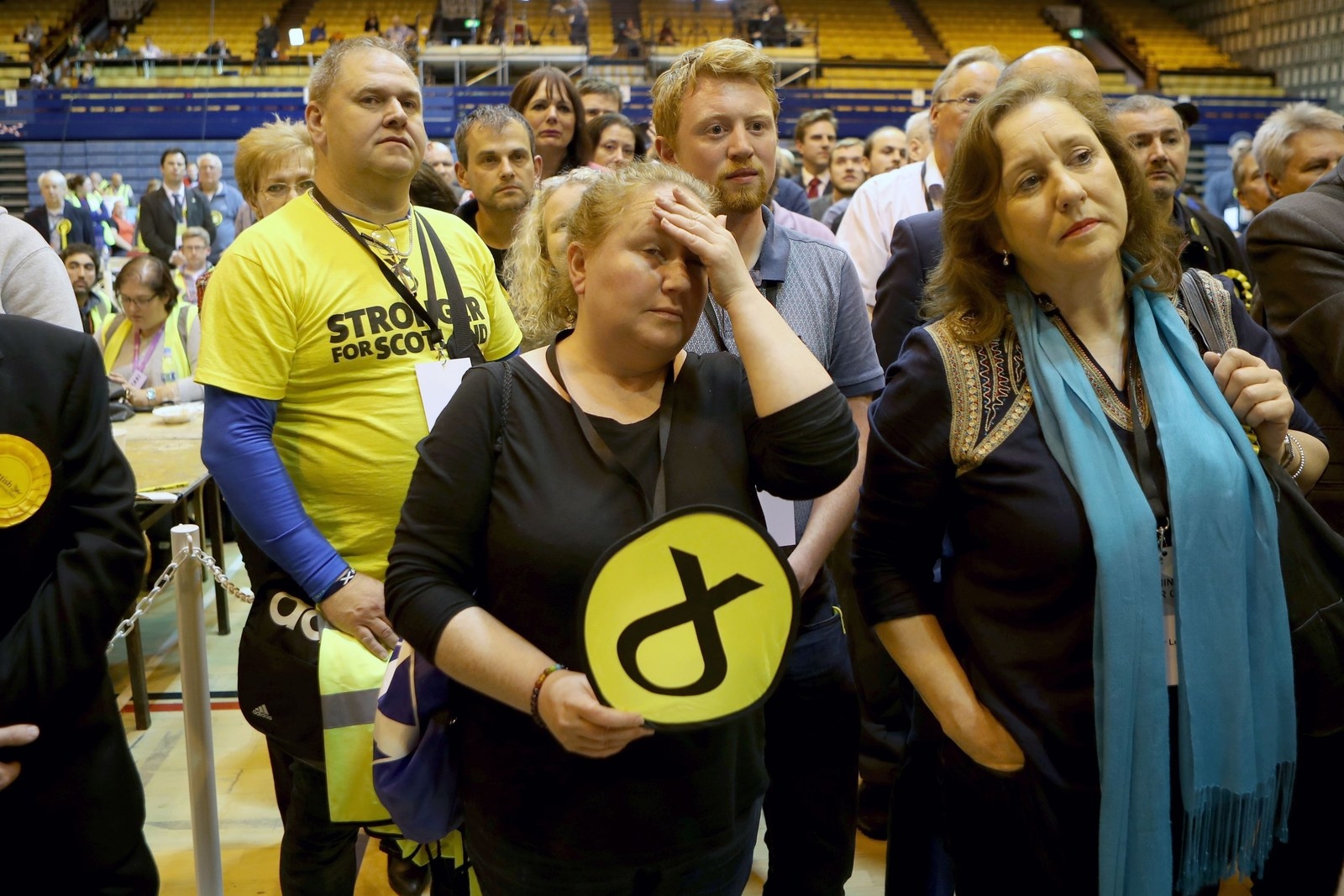 The Scottish Conservatives were the main beneficiaries of anti-referendum sentiment in Scotland and saw their vote rise in almost every constituency in Scotland, but the SNP is also keenly aware of the Corbyn effect.
While Labour's vote share in Scotland only increased by 2.8% compared to 2015, the party surged in popularity during the campaign, rising from around 17% in the first four polls to 25% in the final four polls.
"The biggest thing in my seat was the Corbyn effect," said McLaughlin. "I've spoken to a lot of voters afterwards, and no one has said they didn't vote because they thought I was a shoe-in but a number of them said they were tempted by Corbyn while still supporting independence.
"I'm never a fan of getting negative incidentally, but we need to draw a distinction between what Corbyn offers and what we offer. Abolishing the House of Lords, not renewing Trident, and so on. But on the other hand I think it's a dangerous road to go down to say 'vote for the SNP so you won't get such and such'."

However, Diffley's analysis of the polls throws some doubt as to how effective Corbyn was in Scotland as, even in the seats where the Labour and the Lib Dems won, the largest swings were most likely to be with the Tories.
"For example in Kirkcaldy Labour won the seat from the SNP even though its share of the vote rose by only 4 percentage points," he said. "This was because the Tories gained 13 points from the SNP, allowing Labour to come through.
"This pattern was repeated in five of the six Labour gains, where the majority of the SNP vote collapse went to the Conservatives, but Labour was better placed to take the seat by virtue of being second in 2015."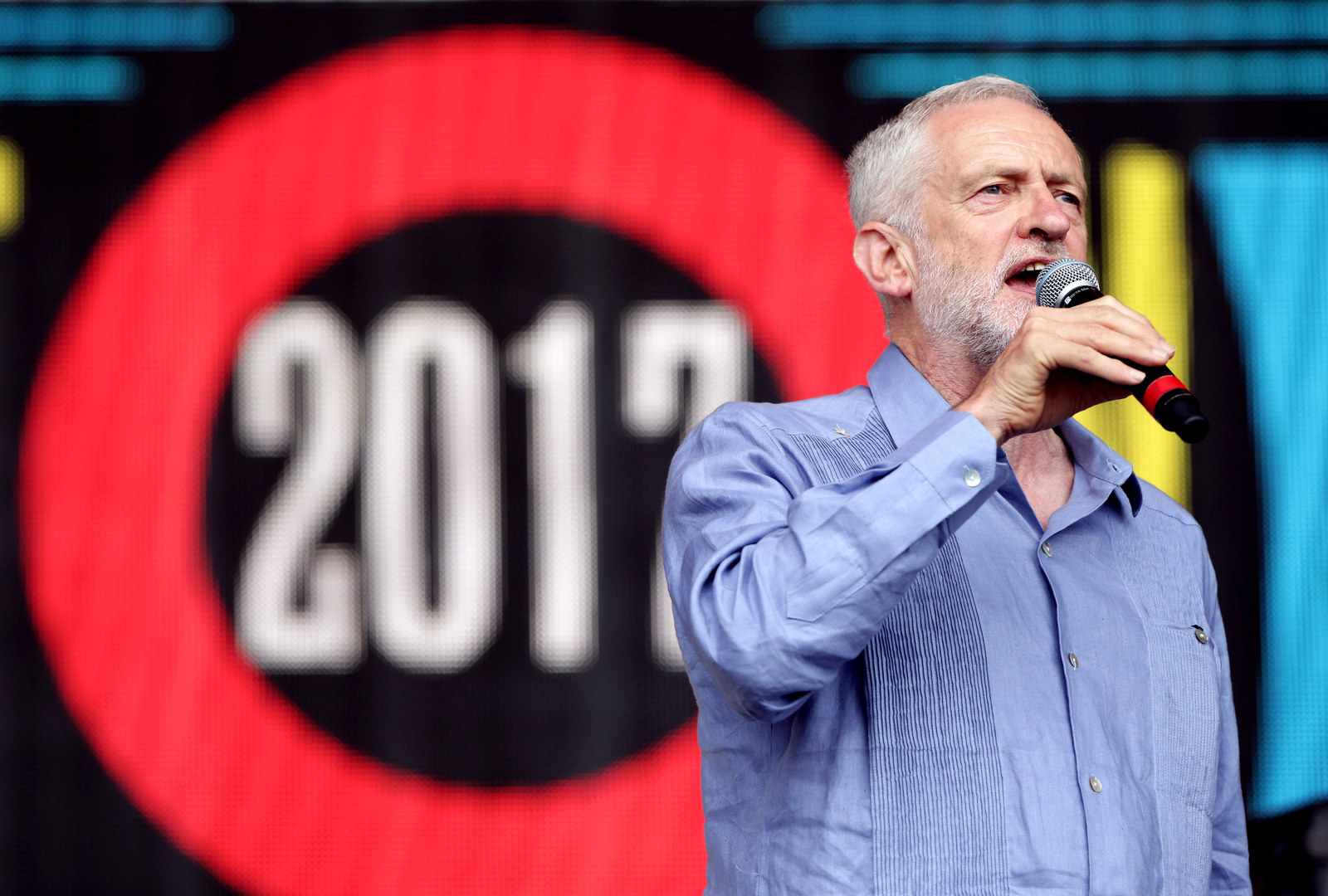 One factor the polls couldn't pick up is the apparent overconfidence of the SNP of victory in many areas of Scotland where they ended up losing seats, which many inside the party are privately furious about.
One senior party source told BuzzFeed News after the election: "The scale of reversals flies in the face of [our] breathless self-congratulation. I'm concerned a lot of our organisation doesn't know what it's doing if we didn't see it. I didn't go to umpteen seats, because I was told they were fine."
McLaughlin said that, as many activists joined the party in the height of their successes ahead of the 2015 general election, they hadn't experienced the prospect of failure and some lacked motivation to go out.
"A community activist said to me 'I could go to sleep for two weeks and still be elected'," said the former MP. "It came down to our local problems with our activists thinking we were safe. I was a lone voice saying 'no we're not, please come out'.

"I am not at all critical of the party, because none of us had crystal balls and we all had the chance to say what we thought, but I think what I would have done is invest more resources into training campaigners."
She added: "We have a lot of people used to success who don't expect failure. They think the media campaign will win it for us and don't understand how important they are as individuals."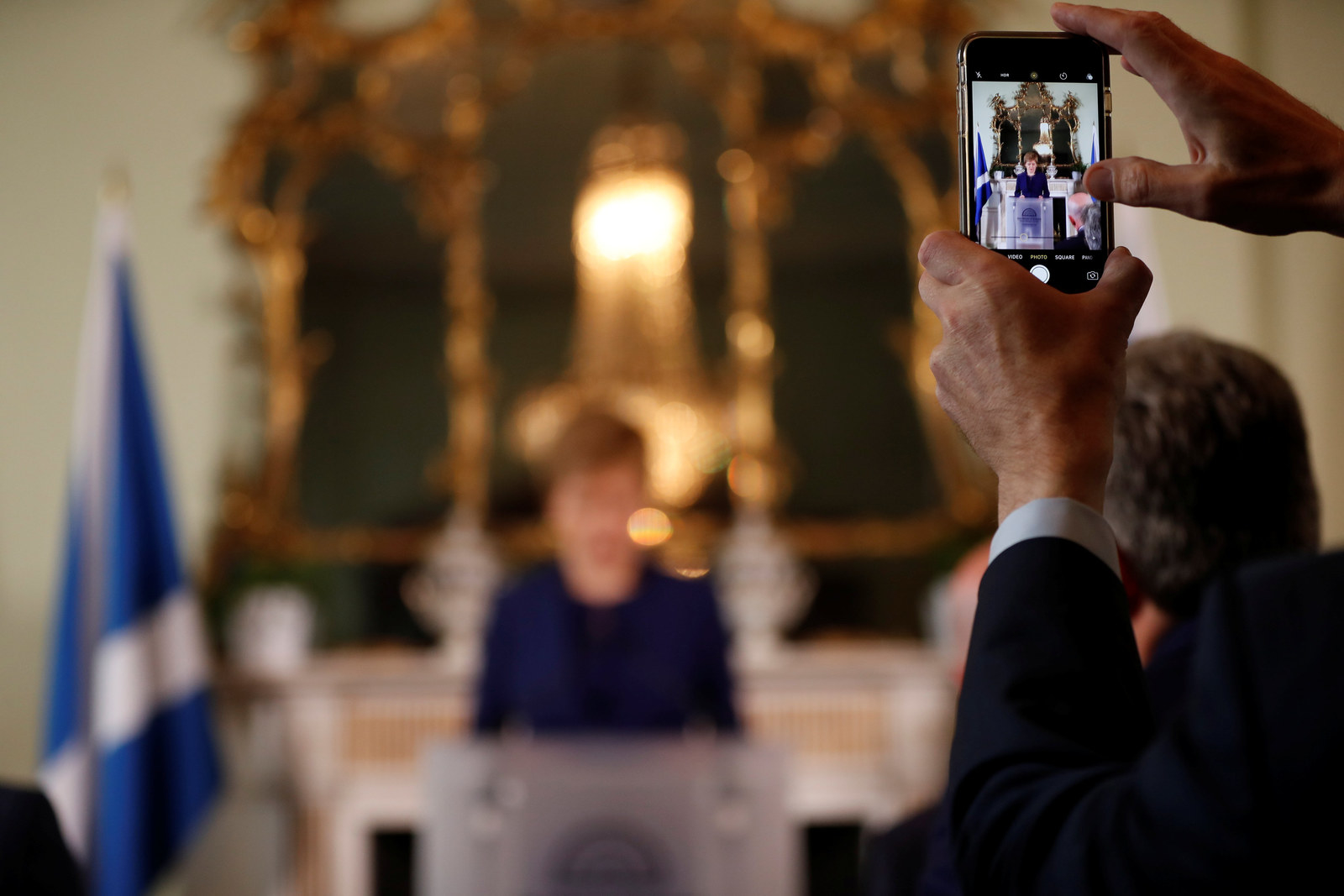 The MPs who lost their seats are still supportive of Sturgeon and say most in the party expected a bounce in independence support, as she did, after the Brexit vote.
"You can absolutely see why the party leadership thought there would be a great deal of anger and the polls seemed to conduct that," said Nicolson. "Hindsight is a wonderful thing – the evidence at the time was that Scots were going to be furious about being dragged out of the EU against their will."
The former MP added that the party is "genuinely upset" at losing some of the MPs, particularly Angus Robertson, adding: "Theresa May used to do this curious thing when she turned to face him – you could see her Adam's apple rise and fall, she literally gulped in a cartoonlike way like she was being rebooted."

McLaughlin said that as a former MSP, she's had setbacks in politics before and always questions whether or not she should carry on after each one, but said she would put her name forward for re-election under the SNP banner if there's another election in the next year.
The former MP added: "I've always been in politics – it took up half my life before I ever got elected, so there's no reason why I'd walk away from it now. We're not independent – yet."