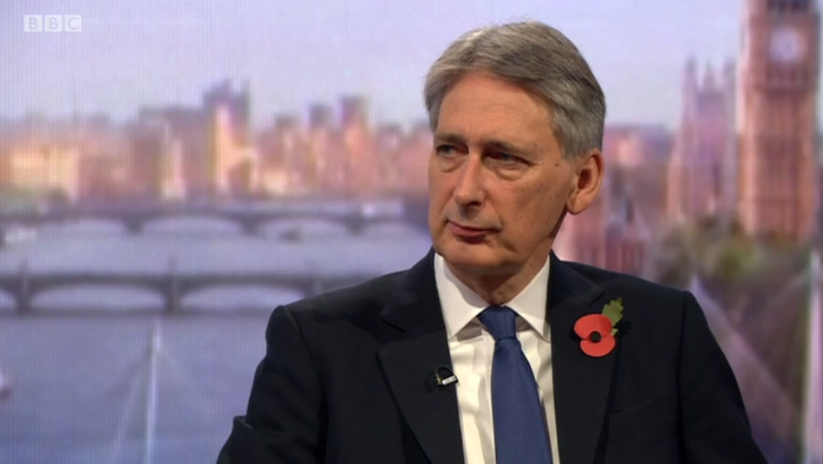 There are people in the UK who would "love" to plant a bomb on an aeroplane, the foreign secretary has said.
Speaking on the Andrew Marr Show, Philip Hammond said the level of security in UK airports has stopped people from smuggling explosives onto airplanes for decades and that it should be the example to follow throughout the world, even if it meant additional costs and delays at airports in areas where ISIS is active.
The claim comes following the crash of a Russian passenger plane which killed all 224 people on board. UK intelligence has said it is likely the crash was caused by an explosive device brought onto the aircraft.
"We know that there are people in this country who would love to smuggle an explosive device onto aeroplanes, who would do it if it was possible," said Hammond.
"But because our airport security is what it is, we've been remarkably successful for over 25 years in ensuring that nobody is able to get an explosive device onto a plane.
"What we have to do is ensure that airport security everywhere is at the level of the best, and that airport security reflects the local conditions. Where there's a high local threat level, that will mean higher levels of security are required and that may mean additional costs, that may mean additional delays at airports as people check in."
Hammond also revealed the claim that a British flight had to take evasive action to avoid a missile above Egypt was a "red herring". It emerged on Saturday that a rocket came within 1,000ft of the Thomson plane, but it managed to turn to avoid the missile.
"I'm pretty sure that was a red herring, and we have a very good explanation of what actually happened," said Hammond. "There was an Egyptian military exercise going on on the ground. I was satisfied, everybody in our system was satisfied, at the end of our investigation, that that was not an attempt on the plane, the plane was not in danger at any time."
Asked whether ISIS had the capabilities to down aeroplanes with ground-to-air missiles, the foreign secretary said it was unlikely.
"It's not impossible," said Hammond. "But we've seen no evidence yet that they do have this kind of equipment."