SNP MPs have seized the official opposition bench in the House of Commons to make the case they are "the true opposition" in parliament.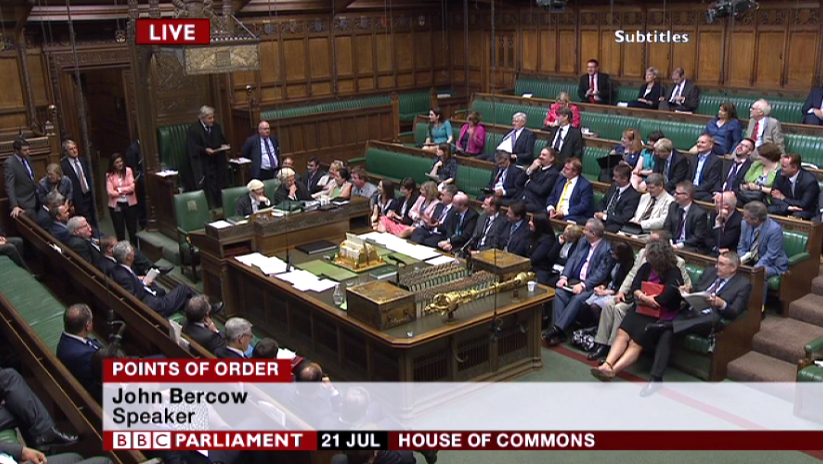 Angus MacNeil, who represents the Na h-Eileanan an Iar constituency, told the speaker the protest was over Monday night's welfare vote, from which many Labour MPs abstained.
"Following the points of order last night from the member of Perth and North Perthshire asking that the furniture be altered in this house so that the real opposition can be in an opposition place, is it quite in order that the parties should change the seating instead so that the actual opposition sits in the right place in oppition to the Tory party, and that is the SNP 56," said MacNeil.
Forty-eight Labour MPs, just under a quarter of the parliamentary group, defied instructions from whips and voted against the welfare bill at second reading on Monday night, whereas all 56 SNP MPs voted against it.
Speaker John Bercow responded that he suspected MacNeil and the SNP MPs were being "a tad facetious" about the protest.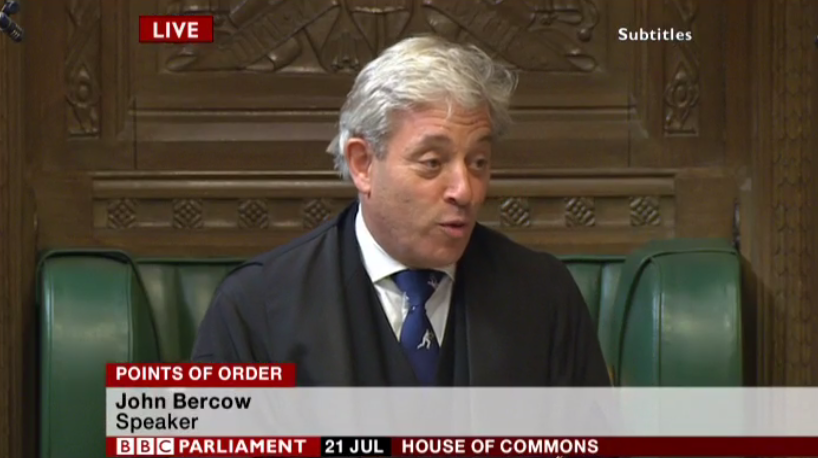 SNP MPs were proudly tweeting about their "mock protest", as Brendan O'Hara called it.
Mhairi Black said it was "only right" that the SNP should sit in the official opposition benches.
Richard Arkless joked that "no one else was using it".
Meanwhile Stewart McDonald broke almost every parliamentary rule in the book by tweeting a photo from the bench, which he has since deleted.
The stunt, which took place on the last day of parliament before it broke up for summer recess, was lauded as "expert trolling".
Although not everyone found it hilarious.