The Scottish editor of The Telegraph advised David Cameron and the Better Together campaign throughout the independence referendum period, he has revealed.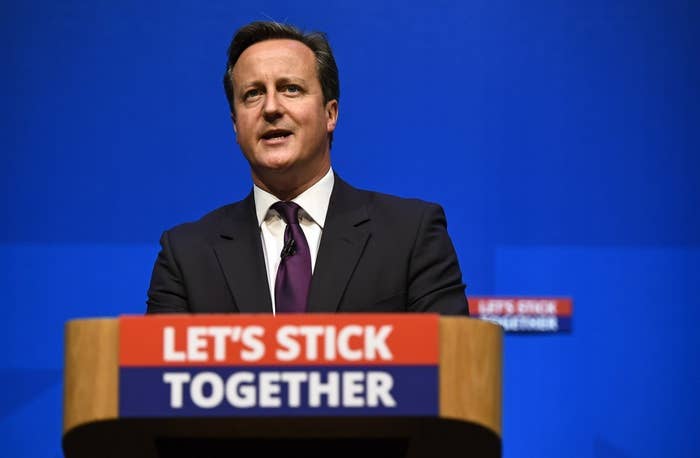 In February 2012, Cochrane changed David Cameron's speech to make sure he didn't "annoy the natives".
I got an email from Julian Glover, the new speechwriter at No 10, telling me that the PM had said I should be shown a copy of his speech due to be delivered in Edinburgh on Wednesday. I made a couple of minor suggestions: one was not to compare Scotland to Latvia, as this would annoy the natives; and that his offer to think about more powers if the Scots voted against independence would be the story. And so it proved.
He also gave "DC" (David Cameron) a line for his speech shortly before the pair went out to the countryside to shoot some pigeons together.
DC loved my line about my son and daughters, and how I don't want them to be foreigners to each other just because some live in Scotland and some in England. Everyone likes it – German newspapers, French TV. The Nats hate it, so it must be good. When we meet at breakfast the next morning, DC says he might use it in his speech.
He went to the home of Alistair Darling, head of the Better Together campaign, to offer advice on how to win the referendum.
Had a long chat with Darling, who is a bit less than confident. "I've always thought it would be a close result," he says. "Maybe 60/40." How do we galvanise our bloody support? I'm sure people would visibly support the cause if we gave them the opportunity. What about car and window stickers?
And met former prime minister Gordon Brown in Edinburgh.
[Brown's] main theme was essentially that the Better Together team, and especially the Tories, were pitching the campaign as Scotland versus Britain, which he, rightly, says is wrong. It should be that Scotland will be better if it remains within the UK. Osborne and Cameron etc were wrong – totally wrong – in their approach. Basically, he thinks everyone is wrong except him.