On Sunday morning, trade union chief Len McCluskey warned of shadowy "sinister forces" who were orchestrating the attempt to topple Labour leader Jeremy Corbyn.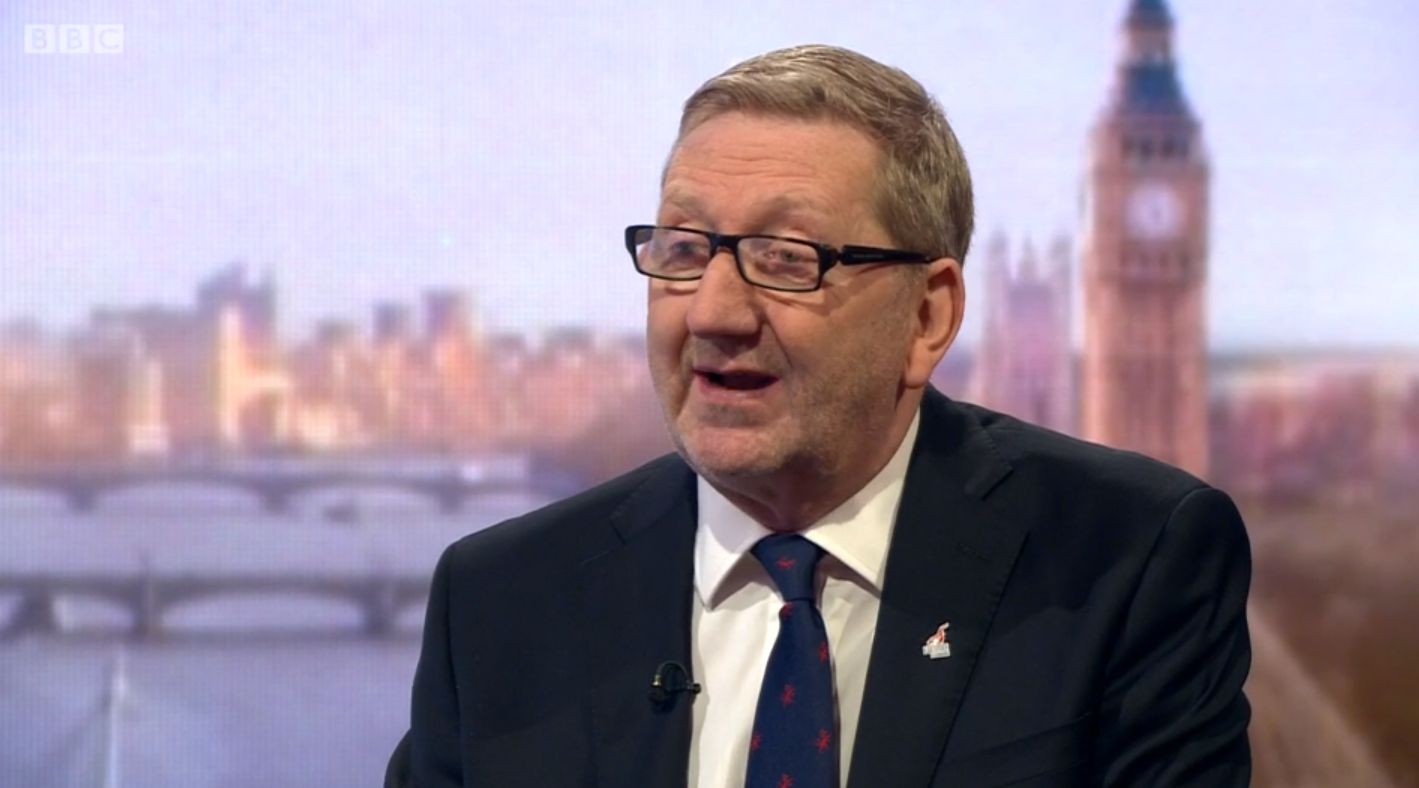 "I think they've been seduced by sinister forces in play here," declared the Unite general secretary on BBC1's The Andrew Marr Show. "If the BBC want to do an investigatory programme of a company called Portland then feel free to do so. This is a PR company with strong links to Tony Blair, right-wing Labour MPs, who have been critically involved in this orchestrated coup."
Within an hour of McCluskey's comments, the company in question, Portland Communications, said that, in fact, this was not the case at all.
Now, you may be wondering what the hell is going on here. On the surface, Portland Communications is an entirely normal PR company. It claims to "design and deliver communications strategies", and its website lists previous clients such as Stella Artois and the British Bankers' Association.
But a left-wing alternative news site, The Canary, smells a rat. After the attempt to convince Corbyn to resign gathered pace last weekend when shadow defence secretary Hilary Benn was sacked by the Labour leader, triggering a series of frontbench resignations, The Canary went to work.
In an article pointing out that Portland was set up by a man called Tim Allan, who was an adviser to Tony Blair in the 1990s, The Canary alleged that a video of Corbyn being heckled on the street for "weak leadership" in last week's EU referendum was filmed by a Portland employee.

The video in question, filmed during last week's Pride, was posted by Labour member Tom Mauchline, who, according to his LinkedIn page, does indeed work at Portland as a senior account manager.
The report then listed a string of other Portland employees who, it was claimed, have either worked for or taken part in campaigns with Labour, particularly among the sections of the party that either opposed Corbyn in the leadership election in October last year or have since turned against him.
In a sentence that stretched the phrase "layman's terms" to the absolute limit, the report in The Canary read: "To spell it out in layman's terms, Portland Communications is a company organised, fronted and controlled by a plethora of apparatchiks of Tony Blair and the centre-right of Labour."
The journalist who wrote the report, Steve Topple, basically claims that Portland's connections to both the anti-Corbyn wings of the Labour party and the media have allowed it to orchestrate the "coup" against Corbyn, and led to it dominating the news agenda in the past seven days, at a time when the country faced a political crisis due to the Brexit vote.
Since its original report was shared thousands of times on Facebook, The Canary has also alleged that the bid to replace Corbyn was talked about by Portland as long as six months ago, claimed the Labour plotters were being "protected" by a company related to Portland, and detailed the company's alleged "close links" both to Blair and Gordon Brown.
Contributors to The Canary are paid 50% of the site's profits based on how much web traffic each story brings in, meaning the site and its writers will be encouraged to keep writing about the Portland conspiracy as long as people keep wanting to read about it. A spokesperson for The Canary said: "We stand by our story and will be releasing further findings from our investigation in coming days."
Although there is absolutely no concrete evidence that Portland has had involvement in Labour's leadership crisis, which has left Corbyn's control of the party hanging by a thread, a section of Corbyn supporters are now utterly convinced that the communications company has orchestrated the entire thing.
The theory is basically, as lots of ex-Labour people don't like Corbyn and some of them work for Portland, they must be involved.
As is tradition, people who believe in the theory have accused the mainstream media of covering up the alleged scandal.
To make things even worse, one person who is convinced there's been a cover-up was silenced at a pro-Corbyn rally earlier this week where hundreds gathered together to show support for Corbyn's ailing leadership.

When a speaker at the rally in London on Wednesday night started talking about Portland, James Schneider of the pro-Corbyn pressure group Momentum was so panicked that journalists listening to the theory would use it to discredit the event that he ran to the stage and took the microphone.
The conspiracy theory gained such attention that even Labour MPs have started to take the piss out of it, with Wes Streeting alleging that Portland is run by aliens.
Political science professor Rob Ford said it was the Corbyn equivalent of the US's "birther movement".
Columnist James Bloodworth dismissed the theory as "full lizard".
People are now blaming Portland for all sorts of things.
Even though there's no concrete evidence of a link between Portland and the Labour coup, it's now clear a section of Corbyn supporters are convinced.
Now McCluskey's mention of it on national television on Sunday morning has brought it to an even wider audience, so the Portland conspiracy will almost certainly rumble on.
Corbyn remains in charge, meanwhile, with some questioning the effectiveness of the supposed "sinister forces".
So, what do you think? Is Portland Communications behind the Corbyn Coup?

Yes, this rubbish coup has been organised by a professional PR firm.

No, this rubbish coup has been organised by Labour MPs.
Oops. Something went wrong. Please try again later
Looks like we are having a problem on the server.
So, what do you think? Is Portland Communications behind the Corbyn Coup?
Yes, this rubbish coup has been organised by a professional PR firm.

No, this rubbish coup has been organised by Labour MPs.
Looks like there are no comments yet.
Be the first to comment!