An SNP MP has defended herself from "bizarre" criticism from the Scottish Daily Mail over her performing life-saving breast cancer surgery during parliament's Christmas break.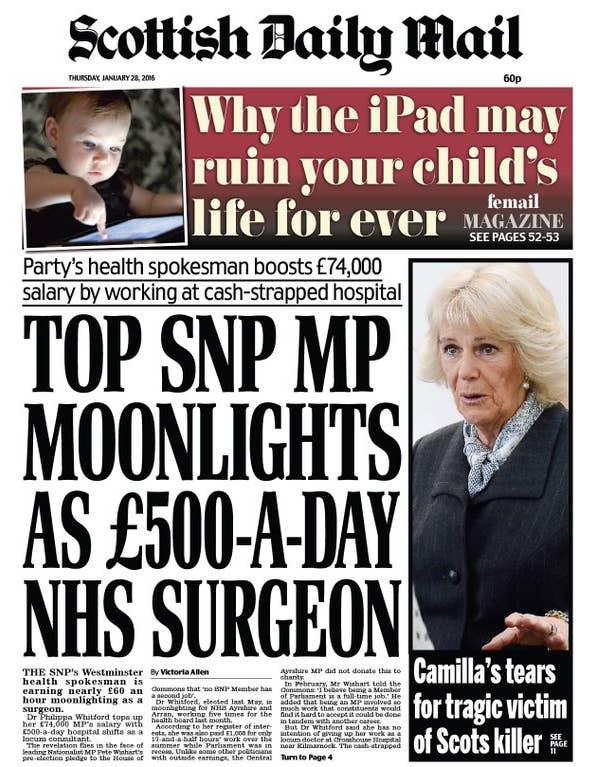 Philippa Whitford, the SNP's health spokeswoman, who practised as a breast cancer surgeon for 33 years before being elected last year, was criticised for continuing to work shifts as an NHS surgeon despite one of her Westminster colleagues claiming that no SNP parliamentarians have second jobs.
Whitford told BuzzFeed News she worked five days during the Christmas recess to fill in for a former colleague who had taken ill. She rejected the claim that it was a second job, saying she has worked less hours as a surgeon since last April than a doctor would normally do in a week.
"I just find it a bit ridiculous," said Whitford. "That I'm attacked, on the front page no less, for having been willing to work five days over Christmas and New Year in my holidays because I have a previous colleague who's ill. I said that when I was phoned by the journalist. I found it a very odd thing for it to be conflated to the point that it's a front-page story. It's just bizarre."
Whitford said she covered some clinics for new breast cancer patients to give them results of tests and detail their treatment plans, alongside a full day of vital operating work on breast cancer patients. She pointed out that if she gave up practising medicine entirely during the five-year parliament, she would lose her licence.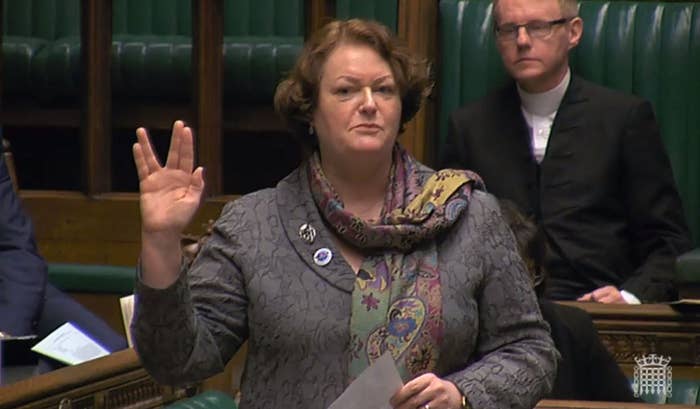 "I get quite a lot of recognition in Westminster because of my knowledge and experience," she said. "I'm kind of the most senior medic in the House of Commons and that could just disappear.
"I'm trying to keep in touch with the NHS and what it's like at the coal face. I cleared that with the chief whip right at the start – they're aware that people like dentists and doctors, who are trying to keep a licence, need to have a bit of contact. I wouldn't have planned to do so much at Christmas, but I had a colleague who was off and the service was under a lot of pressure."
The main criticism from the Daily Mail article revolves around the fact that Whitford continued to work shifts as a surgeon even though her colleague Pete Wishart said that "'no SNP Member has a second job".
Labour MSP Jackie Baillie added to the criticism, saying: "Pete Wishart already looked foolish as Alex Salmond piled up second and third jobs while serving as an MP and an MSP – now we see yet another SNP MP has a second job."
Whitford denied her work amounted to a second job, saying: "As a general rule my colleagues don't [have second jobs]. But those who have a profession, it was made clear by the chief whip that was considered acceptable.
"I've done 45 hours since last April, which is less than a doctor's week. I think calling that a second job is a bit disproportionate."