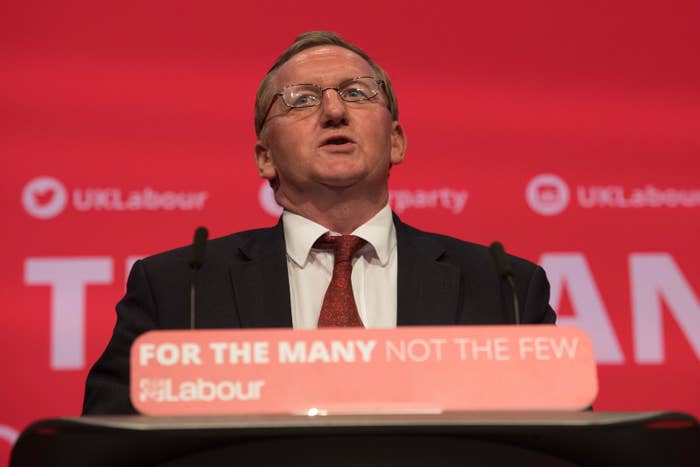 The interim leader of Scottish Labour has stood down after a former partner of his claimed that he had made her life a "living hell" with abusive messages.
Alex Rowley MSP, who took up the role after former leader Kezia Dugdale resigned in August, said in a statement that he denied the allegations but would stand aside as both interim and deputy leader while they were investigated.
Scottish Labour later confirmed Rowley had been suspended from the parliamentary party and will have his whip withdrawn during the investigation.
The former partner of Rowley's, who remained anonymous, told the Scottish Sun that Rowley "destroyed [her] life" with abusive messages and that the MSP's behaviour had left her "a shadow of the woman I once was".
In a statement, Rowley said: "I totally refute these allegations and will take all steps necessary to clear my name. These allegations must be properly and thoroughly investigated in line with our party's procedures – and I will refer myself to the party so such an investigation can take place.

"While that investigation is carried out, I will step aside as Deputy Leader, as well as Interim Leader, of the Scottish Labour Party."
A Scottish Labour party spokesperson said: "Alex Rowley has stood aside as Interim and Deputy Leader of Scottish Labour and referred himself to the Party's internal complaints procedure regarding allegations made against him."
Former leader Kezia Dugdale said that if she was still in charge of the party she would have suspended Rowley while the investigation took place and added that "sexual harassment and abuse is never acceptable".
"The allegations that have been made against Alex Rowley are serious and deeply concerning," tweeted Dugdale. "I commend the bravery of all women who have come forward with allegations against those in positions in power and we owe them answers.
"Had I remained in the position of leader of the Scottish Labour party, I would not have hesitated to suspend Alex Rowley from the party while these allegations are fully investigated. Given the evidence published today, the right course of action for the Labour party to take would be suspension."
The new Scottish Labour leader is due to be announced this Saturday.