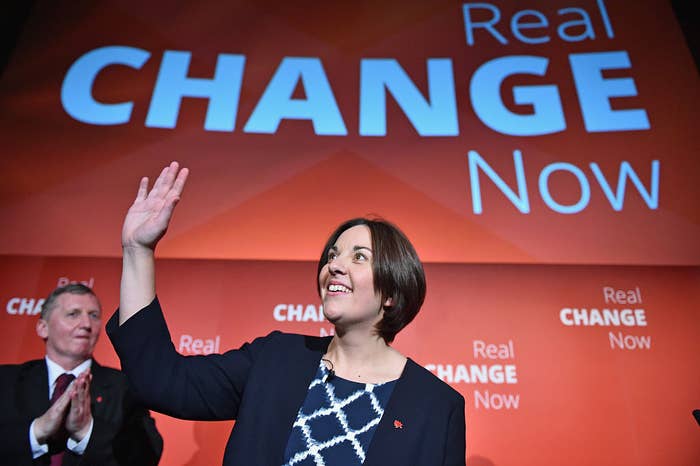 Kezia Dugdale has launched an attack on the "utterly arrogant" Nicola Sturgeon and claimed the SNP leader is treating May's Scottish election as a "foregone conclusion".
Speaking at her party's pre-election conference in Glasgow on Saturday, the Scottish Labour leader conceded it will be a "tough election" for her party but slammed the SNP for "taking power for granted" and dismissing May's vote as a fight for second place between Labour and the Conservatives.
"People say this election is a foregone conclusion, that there is no interest in this campaign, but they couldn't be more wrong," said Dugdale to an audience of around 400 Scottish Labour delegates at the Glasgow Science Centre.
"This is the election where we see who our leaders really are. Who will stop the cuts? Who will care more for the vulnerable? Who will invest in the future of our economy Who will be bold? And who will just settle for more of the same?
"The answers we give to these new questions will reveal who we are as leaders, what our parties stand for and who we are as a nation. This is who I am: I'm a socialist. My Scotland is one where there are no foregone conclusions."
UK Labour leader Jeremy Corbyn and the shadow chancellor, John McDonnell, stayed away from Glasgow's conference, even though McDonnell was in the city. Corbyn was not mentioned throughout Dugdale's speech although he did appear in a short video message earlier in the afternoon.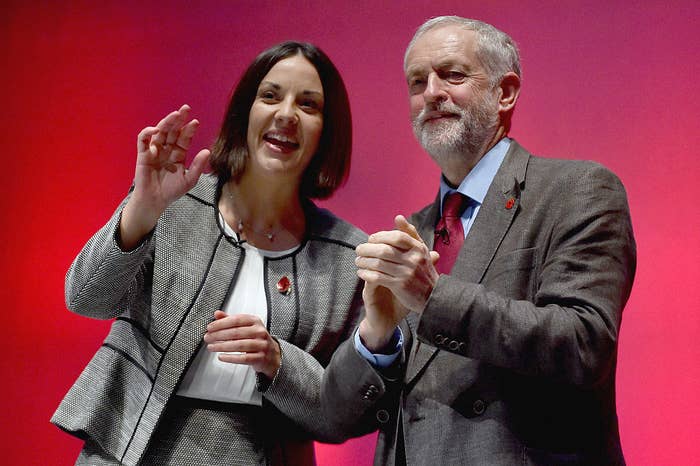 The conference was instead focused solely on the Scottish campaign and Dugdale spoke directly to those who have not made up their minds ahead of May's election, asking them to question whether the SNP deserved a third consecutive term in government as all polls suggest will happen.
"Nicola Sturgeon keeps confidently announcing that Labour is only fighting for second place," said Dugdale. "Just think about what that means – she's already declared victory before any of us have cast a single vote. How utterly arrogant of her.
"We're here to tell the first minister that there are no foregone conclusions in a democracy. We're here to tell her not to take her power for granted. We're here to tell her not to take people for granted."
Dugdale, who herself has previously predicted that her party will come second in the May election, said it is not beyond the realms of possibility that she and Scottish Labour could pull off an upset in two months time – even though the most recent polling has forecast the SNP to win 70 seats to Labour's 21.
"Lift your gaze around the world, first minister, and you'll see the overconfident front runner surprised by the newcomer, the complacent establishment upset, expectations confounded," said the Scottish Labour leader.
"I know this will be a tough election for us. But I tell you this – I have no intention of making it easy for the SNP."