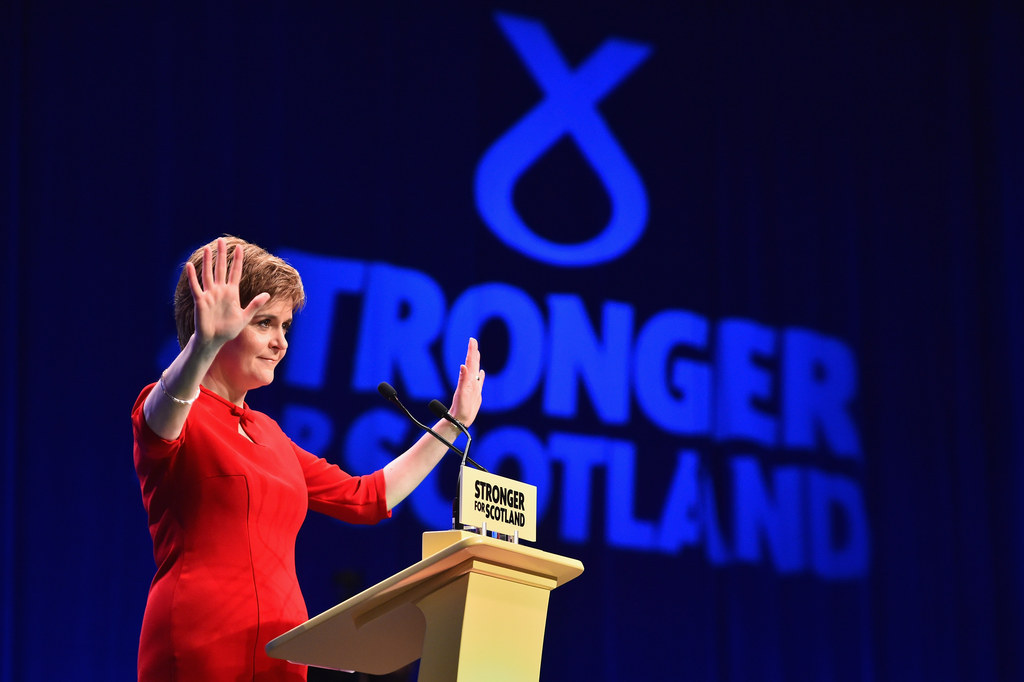 Thousands of SNP members have been left "deeply disappointed" by the party's decision to block a debate on fracking at its spring conference despite around 20 local branches calling for it.
Anti-fracking SNP members wanted the party to debate a complete ban on "unconventional oil and gas extraction" at March's conference in Glasgow but the party's decision to exclude it from its draft agenda has led to accusations from members that they're being ignored.
Membership group SMAUG – SNP Members Against Unconventional Oil and Gas – said the party leadership was going against the "clear mood" of its members in not allowing a debate.
"SMAUG are deeply disappointed at SOAC's [standing orders and agenda committee's] decision not to allow a debate at the SNP spring conference regarding whether to ban the exploitation of unconventional oil and gas in Scotland," said a spokesperson.
"This debate could have helped ensure that Scotland was no longer under threat from the damage and pollution caused by highly dangerous techniques such as fracking and underground coal gasification.
"They have ignored the voice of nearly 20 SNP branches, representing thousands of members, who joined together to support a resolution from Edinburgh Eastern calling for this debate."
Friends of the Earth Scotland branded the decision "disgraceful" and accused the SNP of "rigging" its conference agenda to avoid the issue.
Former SNP members who say they left the party over its "ambiguous" relationship with fracking have joined the Scottish Green party, which backs a full ban.
They told BuzzFeed News they see the latest blocking of a debate on the issue as proof that the SNP is "not a membership-led party".
Fiona Gaughan, who used to be part of the SNP's Avondale branch, said: "There's a huge number of members who are opposed to fracking and they are essentially being dismissed. It has clarified to me that I was right to rescind my membership.
"The branch I was a member of advised me to stay and try to use my position as a party member to influence matters. However, when you start questioning the SNP leadership, especially online, it doesn't go down well at all.
"It was never my intention to attack the SNP, I just think it is important that governments are held to account and would like to see more transparency."
Trish Buchan, who was a member of the Grahamsdyke branch until quitting last year, said she knew of "at least 30" people who have left the SNP over fracking – while others have pledged to vote for the Greens until the SNP backs a complete ban instead of its current policy of a temporary prohibition.
"I believe it is top-down politics – the motion was put forward from 20 branches but still refused," said Buchan. "This is not a membership-led party. The motion [on fracking] put forward from the Leith branch at the autumn conference was stripped back and reworded on the eve of the conference – again, it's top-down politics."
An SNP spokesperson said: "Fracking was discussed by SNP conference just three months ago and a position agreed. We don't hold another debate on the same subject at each conference."