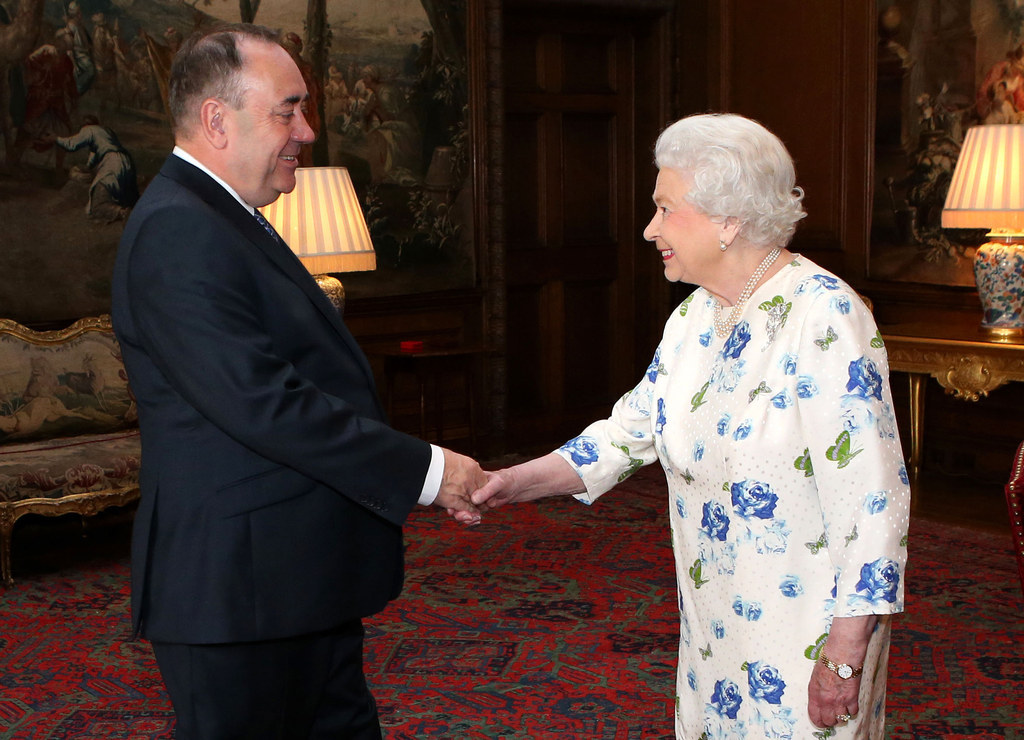 Alex Salmond has revealed that the Queen summoned him to Balmoral to tell him she didn't "purr" at David Cameron in celebration when Scotland voted against independence.
Shortly after 2014's referendum, the prime minister was caught on a microphone telling former New York mayor Michael Bloomberg that the Queen "purred down the line" at him after Scots rejected independence.
In his weekly phone-in on LBC radio on Wednesday, Salmond said the Queen invited him to her Balmoral residence the day after Cameron's claim and assured him that she did not purr at the prime minister.
After Salmond offered an opinion on Prince William's supposed "intervention" in the EU referendum earlier this week, presenter Iain Dale asked the former first minister about the famous purring incident.
"I know that's not true, I'll tell you why I know it's not true," said Salmond. "David Cameron, if you'll remember, kind of boasted to Michael Bloomberg and was apparently overheard on a microphone saying that. A week after the referendum I was asked to Balmoral, the following day [after Cameron's slip], where her majesty the Queen assured me it wasn't the case.
"I was assured as first minister that was certainly not the case."
He added: "Who do I believe? Do I believe her majesty the Queen, Queen of Scots, or a Tory prime minister? That's taken me two seconds, I believe her majesty the Queen. I'm backing the Queen."
Elsewhere in his radio phone-in, Salmond said children should be able to do pole dancing as exercise if they have their parents' consent.