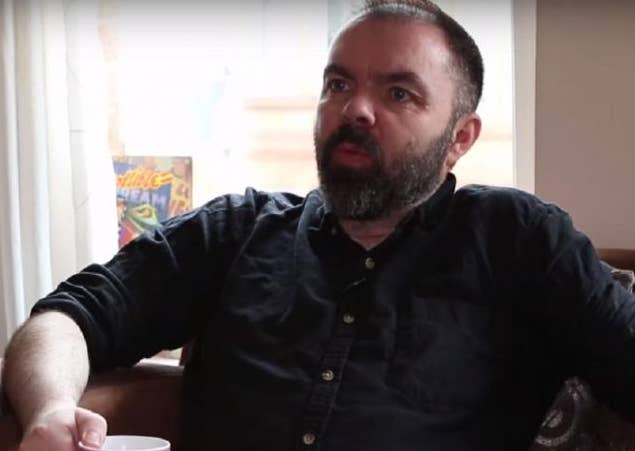 The controversial pro-independence blog Wings Over Scotland has been suspended from Twitter amid complaints from a Daily Express journalist that the author had instigated a "hate mob" against her.
Wings Over Scotland, run by the self-styled Reverend Stuart Campbell, rose to prominence during the 2014 independence referendum and is known for its critiques of supposed anti-independence bias from mainstream media outlets. Campbell has been criticised in the past for strongly worded takedowns of pro-union politicians and controversial comments on the Hillsborough disaster.
In the latest incident, Express journalist Siobhan McFadyen complained that she had been targeted by Campbell's followers over the weekend after he called her "an utter disgrace".
His criticism came after McFadyen wrote an article last week claiming that Scotland's first minister, Nicola Sturgeon, was risking "outbreaks of violence" by proposing another referendum on Scottish independence.
The journalist said on Twitter that she received over 600 messages from supporters of Campbell, including insults and alleged death threats that she said she had reported to the police.
McFadyen also said that she had been receiving abuse from pro-independence Twitter accounts since 2014's referendum.
Responding to his suspension, Campbell wrote on his website: "As a number of alert readers may have already spotted, our Twitter account was suspended at some point in the early hours of this morning [Monday].
"We've had no email from Twitter offering any sort of explanation, but it seems likely to have been at the behest of a Daily Express hack called Siobhan McFadyen who's been bombarding the company's executives with complaints over the weekend."
He added: "We apologise for the interruption to our normal service and hope it'll all be sorted out soon. In the meantime, we understand if any readers feel alarm at how easily a mainstream media outlet can silence a major voice on one of the biggest social-media platforms in the world simply for pointing out when a newspaper has been telling lies."
McFadyen declined to comment. A spokesperson for Twitter said: "We don't comment on individual accounts for privacy and security reasons."
UPDATE: The Wings Over Scotland account was reinstated on Monday evening.
Campbell told BuzzFeed News that Twitter offered no explanation for his temporary suspension.