This is one of Labour's "pledge mugs", and it promises voters that the party will have "controls on immigration".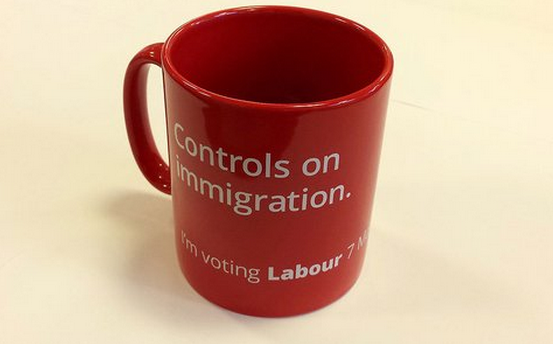 It's fair to say it's gone down absolutely terribly – it's even been called a "Farage wannabe mug".
Even Labour MP Diane Abbott had a go at it, calling the mug "an embarrassment".
It's been pointed out that UKIP's mug actually seems to have a slightly more upbeat message than Labour's.
Now, in very British style, the other parties have started arguing about their election policies via mugs of their own. Here's the Lib Dems' attempt.
This is the Greens' effort.
A Plaid Cymru voter made this. Catchy.
But it's not a new thing – here's a beautiful mug from Labour's 1997 election campaign.
And the coalition was marked with this attractive piece of crockery in 2010.
British politics is strange sometimes.