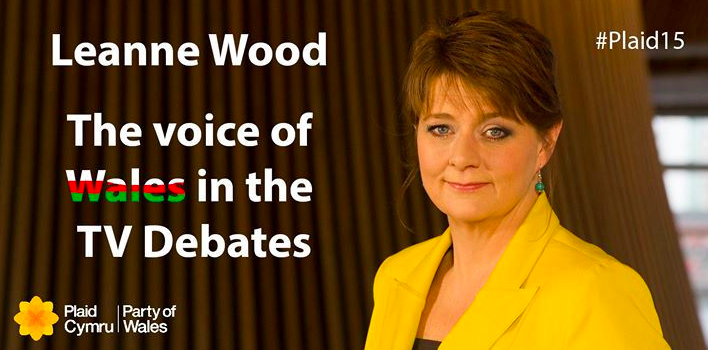 Leanne Wood, the leader of Welsh nationalist party Plaid Cymru, will go into tonight's seven-way TV debate with the lowest profile of any of the leaders taking part.
But when BuzzFeed News joined her at the Welsh Assembly building in Cardiff – or the Senedd as it's named in Welsh, which we failed to pronounce correctly to a taxi driver – she told us she's confident of springing a surprise and finally stealing some of the political limelight away from Scotland.
"There has been very little interest in Welsh politics up until now," Wood admitted. "But the coverage of our sister party the SNP has been worldwide over the past few years – we need to get that kind of coverage, that's the big challenge for us now.
"We need to get our message across, which is why it's so good we are included in these TV debates."
She's right about people overlooking Wales.
While Nicola Sturgeon's SNP is commanding the media's attention and is talked up as a "kingmaker" which could decide who becomes prime minister in May, people are barely aware of Wood and Plaid – or even that there is a Welsh Assembly.
The drama of Scotland's ongoing political cataclysm has long overshadowed Welsh politics. The possibility of Welsh independence – Plaid's primary objective – seems far-fetched, with one BBC poll in September suggesting around 3% of Welsh people would vote Yes to independence.
Plaid doesn't even seem particularly popular within Wales – the nationalists only have three MPs. Although they're aiming for around five seats in this election, they are currently polling below UKIP in Wales, at around 12%.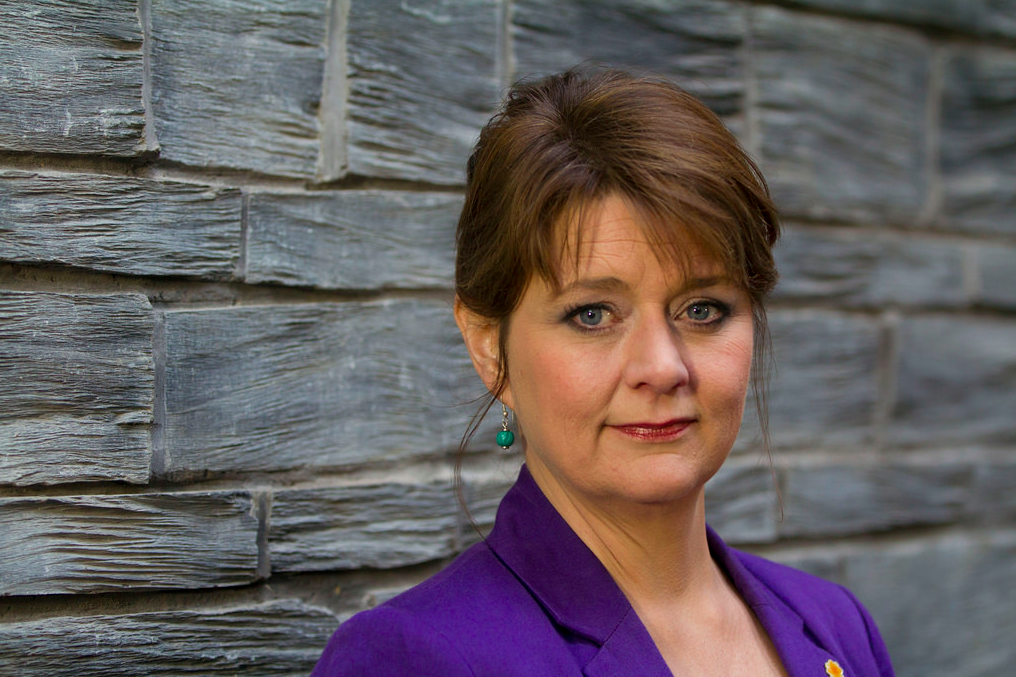 But after getting an invite to the TV debates – which surprised even Plaid – the party believes it has been gifted its best ever chance to step up to the SNP's level.
At the debate, Wood's strategy will be to team up with Sturgeon and Natalie Bennett of the Green party in an "anti-austerity alliance" and argue against what she calls "the four shades of Westminster grey" – Clegg, Cameron, Farage, and Miliband.
But she also plans to take the chance to boost her own profile – and her party's.
"Given that Natalie, Nicola, and I will be coming from common places on many questions I think there will be some teaming up," Wood told BuzzFeed News. "But my priority is to make sure the questions around Wales get the airtime they deserve. That will be my focus."
That "common ground" with the SNP and the Greens is, principally, opposition to austerity and the Trident nuclear programme renewal.
But Wood – who Channel 4's Michael Crick once described as "the most left-wing leader in Britain" – said that what makes her stand out are "equality, the empowerment of the Welsh nation, and republicanism".
She is well-known in Wales for an incident in 2004 when she was expelled from the Welsh Assembly for pointedly referring to the Queen as "Mrs Windsor" – although she insists that doing away with the monarchy is just her personal opinion and not official party policy.
Plaid's raison d'être is Welsh independence. But as Scotland dominated the political agenda last year in the run-up to its independence referendum, people started to question why Wales was colder on independence, and why Plaid has failed to convince Welsh people in the same way the SNP has convinced so many Scots.
Wood believes that Scotland's case for independence has predominantly been an economic one. Its oil revenue has allowed the SNP to claim that Scotland "subsidises" the rest of the UK, and that Scots would be better off as an independent country.
"The big problem is Wales' economic performance," she told BuzzFeed News. "It stops [Welsh people] thinking about Wales being able to become independent. We must end our fiscal dependence and get to the point we can stand on our own two feet, so we can have the same debate as they've had in Scotland.
"If we can demonstrate economic performance to a more affluent Wales then momentum would gather quickly. If that obstacle is removed, people would see more clearly towards independence."
Not only has Scotland gone much closer to becoming independent than Wales, its parliament has been given much more power than the Welsh Assembly.
"We have a third-rate devolution and financial settlement here – we've not been able to assert ourselves as strongly as the Scots," said Wood. "It's about time that we did, and that's what I'll be arguing for at the debate."
But there are other reasons that Plaid has not matched the success of the SNP. Welsh people tend to rely on the London press for their information, and coverage of Plaid is virtually non-existent compared to that of the four major UK parties.
Moreover, Plaid has traditionally put massive emphasis on the Welsh language. Lib Dem and Labour candidates have in the past dissuaded people from voting Plaid by claiming "they don't care about you" if you don't speak Welsh. But Wood is the first Plaid leader to be a non-native Welsh speaker, and it's hoped that that will help dispel the idea.
She is taking lessons, though. "I'm not fluent yet – it's difficult to attend regular classes given the hours that I keep," she said. "But my daughter is 10 years old and her language skills are excellent – she regularly teaches and guides me. I do feel very strongly that the Welsh language has to be secured and given a future."
As she prepares for the debates, Wood accepts that Welsh independence is a long way off and unaffordable in the eyes of many.
She will certainly not be pushing the case for independence on Thursday.
Instead, she will use the debates to argue for parity with Scotland in devolution and funding, and try to finally make a big mainstream breakthrough in Wales. Even just standing alongside the prime minister will, if nothing else, help Plaid's mission to be taken seriously.
In many ways, the party is in the same situation the SNP was before it took power in the Scottish parliament in 2007. After that, the SNP managed to convince enough of the electorate that it could govern effectively, resulting in a majority in 2011, which led to the independence referendum.
If the debate is a success, Wood believes Plaid can increase its number of MPs, make big gains in the 2016 Welsh election, win more powers for Wales and use them effectively, then push for its ultimate goal of independence.
Wood insists she's not jealous of the SNP's position – Scotland, she admits, is "much further ahead in its devolution journey". Instead, she sees the Scottish situation as a blueprint for how to take a nation to the brink of independence.
And in the long term, does she see herself as the leader of an independent Wales one day?
"Well, why not?"
Looks like there are no comments yet.
Be the first to comment!