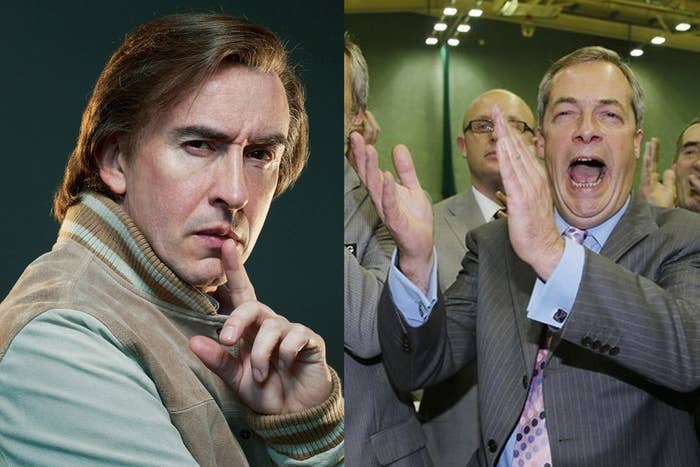 Nigel Farage has used the same defence as Alan Partridge for using the word "chinky".
Last week, UKIP candidate Kerry Smith resigned after the Mail on Sunday reported leaked phone calls in which he made offensive comments about "pooftahs", "Chigwell peasants", and "chinky birds".
Today, UKIP leader Farage defended the comments on LBC Radio, saying that "a lot of people" use the word "chinky" to refer to Chinese food. He said: "If you and your mates were going out for a Chinese, what do you say you're going for?"
LBC presenter Nick Ferrari said he "honestly would not use the word chinky", to which Farage replied: "No? Fine. A lot of people would."
This is exactly the same defence Geordie hotel porter Michael in I'm Alan Partridge uses when Partridge asks him if it's acceptable to say "chinky".
Partridge agrees that Michael is "absolutely right" in his analysis.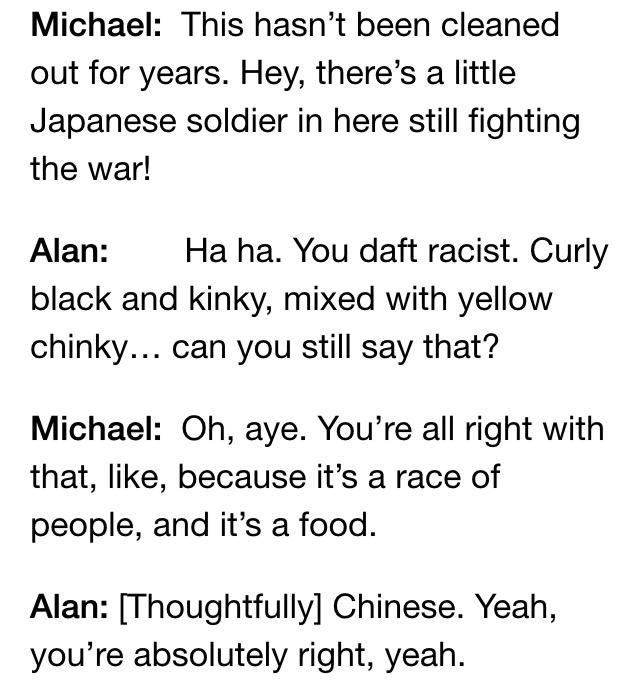 Partridge is known to be a fan of Farage. Last year, after being asked his thoughts on the UKIP leader, he told The Telegraph:
I don't think it's appropriate to discuss politics in the run-up to Christmas. But suffice to say, on Christmas morn, I'll be breakfasting on bacon, sausage and eggs rather than croissants and flaps of cold meat. We have one man to thank for that. And to suggest that him sharing initials with a violent far-right movement is anything other than coincidence is pure cattleshit.