Nicola Sturgeon Slammed For "Anti-Democratic" Approach To IndyRef2
The last leaders' debate before Thursday's Scottish election was an angry one.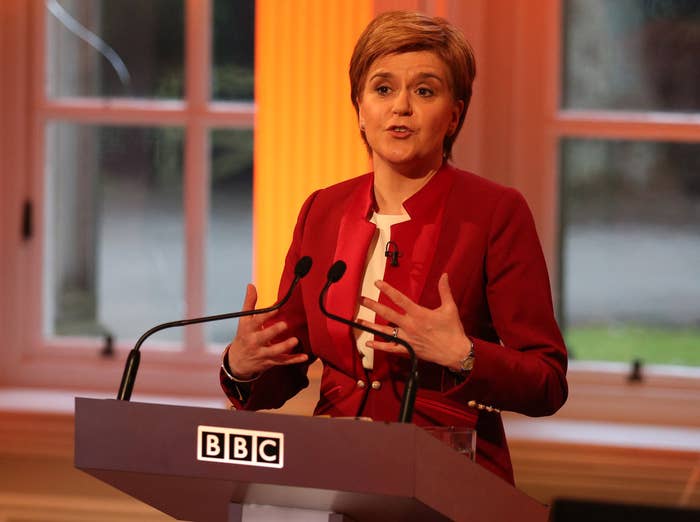 Nicola Sturgeon has been heavily criticised for her "anti-democratic" approach to a second referendum on independence during an ill-tempered leaders debate ahead of next week's Scottish election.
Party leaders met in Hopetoun House, near Edinburgh, for the last of three TV debates that have been among the highlights of an uneventful election campaign expected to result in a sizable SNP victory when voters go to the polls on Thursday.
Sunday night's BBC debate saw an angry clash over the prospect of a second independence referendum after the SNP manifesto, which was released last week, pledged to hold another vote if there was clear evidence that it was wanted by people in Scotland.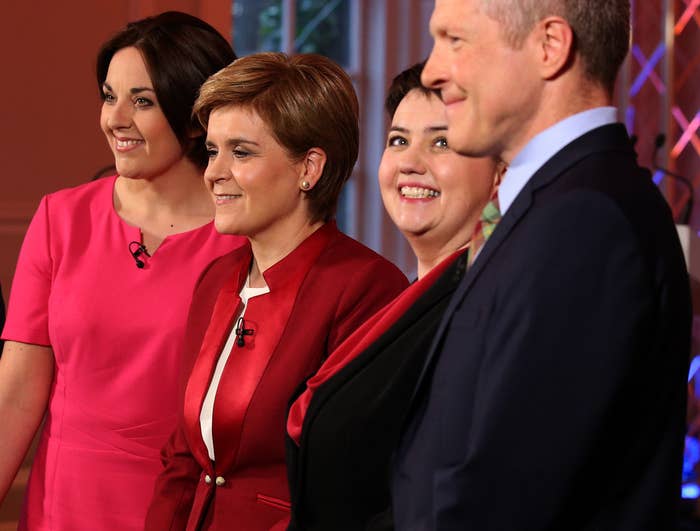 The largest cheer of the night, somewhat surprisingly, belonged to Scottish Liberal Democrat leader Willie Rennie when he laid into Sturgeon for trying to turn Scottish politics into a "groundhog day debate" about independence.
"You said it would be once in a lifetime, you celebrated that constantly, but now as soon as it's over and you don't get the result we want, you want to do it all over again. Do they not get the message? We want to stay in the UK, respect the result, I'd even go as far to say you're being anti-democratic."
Rennie later told BuzzFeed News he was taken aback by the enthusiastic audience reaction to his attack on Sturgeon, saying his "face went red" and that he wasn't used to such loud noises.
However, Sturgeon staunchly defended her position on independence, saying any leader who opposed a second referendum, should there be evidence that people in Scotland wanted one, would be "standing in the way" of democracy.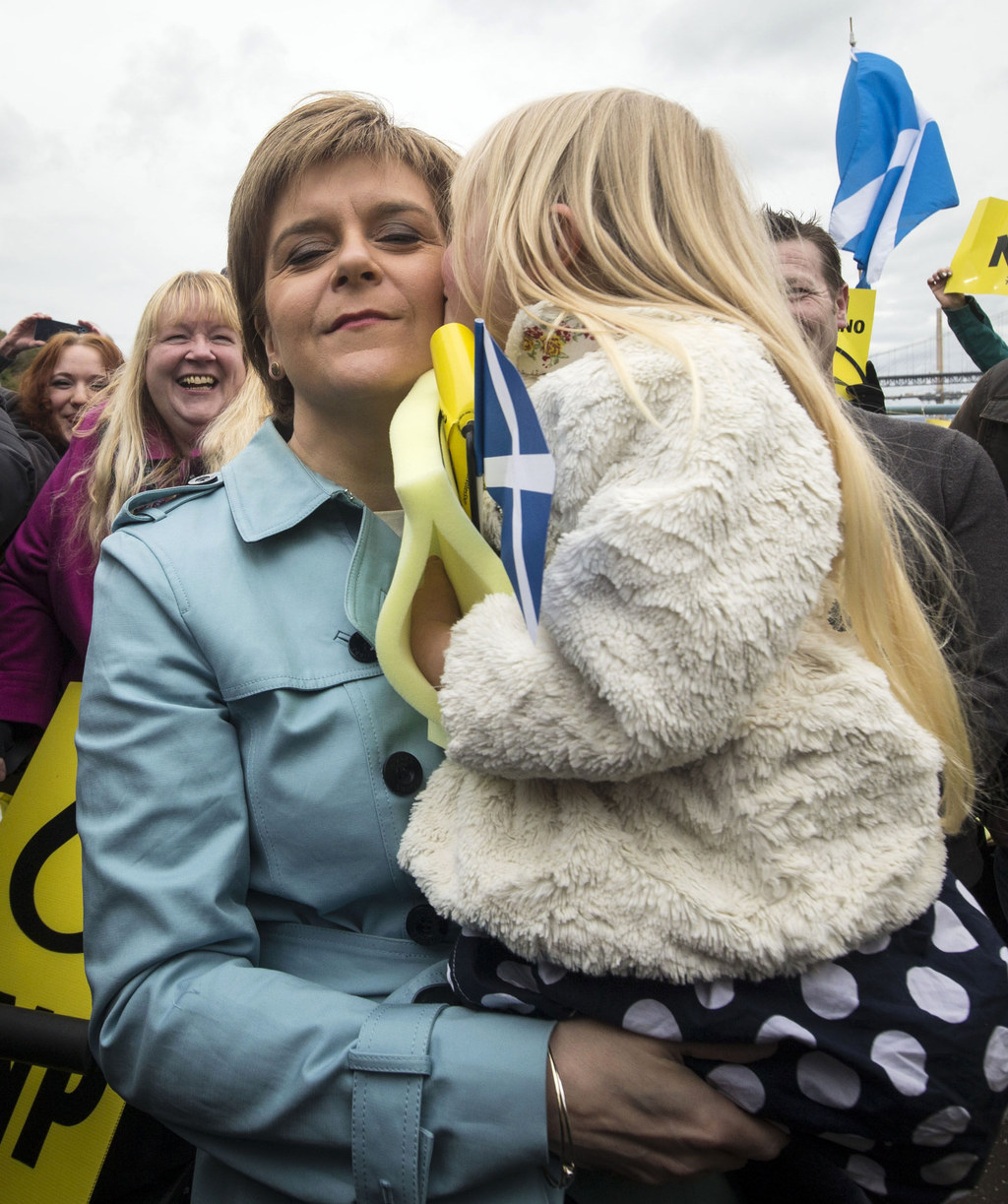 Sturgeon has previously suggested that "more than one or two" opinion polls showing over 50% support for independence would be the evidence she's looking for that people backed another vote.
"I back independence, I think it's the best future for our country, but if those of us in Scotland who support independence cannot persuade people we didn't persuade in 2014, if independence doesn't become the preferred choice of the majority, we will not have earned the right to ask that question again," she said.
Scottish Labour leader Kezia Dugdale ridiculed Sturgeon for her position on another referendum, describing it as: "mibbes if, mibbes aye, mibbes no, I'm not sure, trust me or ask the pollsters".
Scottish Conservative Ruth Davidson leader said: "It is not good enough and it is not up to her to see one opinion poll she likes and say we're putting this country through it once more."