The Labour party conference kicked off in Liverpool on Saturday with the announcement that Jeremy Corbyn has been re-elected as leader.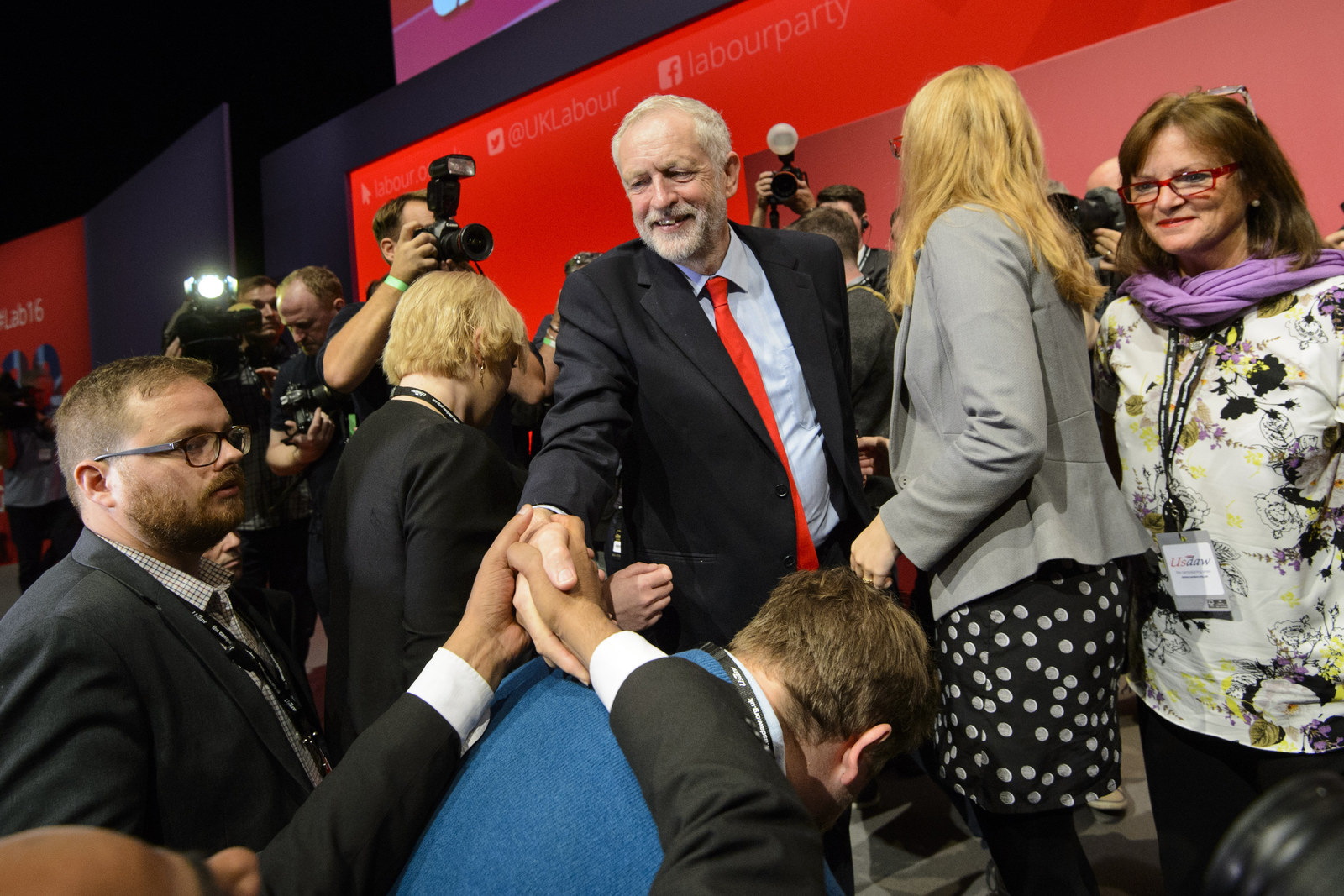 Hoorah!

But, when BuzzFeed News spoke to people at the conference after the announcement, no one seemed to be celebrating at all.
In fact, almost everyone we spoke to was deflated either because they supported Smith or because they know Corbyn isn't going to get the support he wants from now on.
Here is what some of the Labour party members had to say just after they heard the news that Corbyn will continue on as leader.
Roger Dobson, organiser in the Ynysmon contituency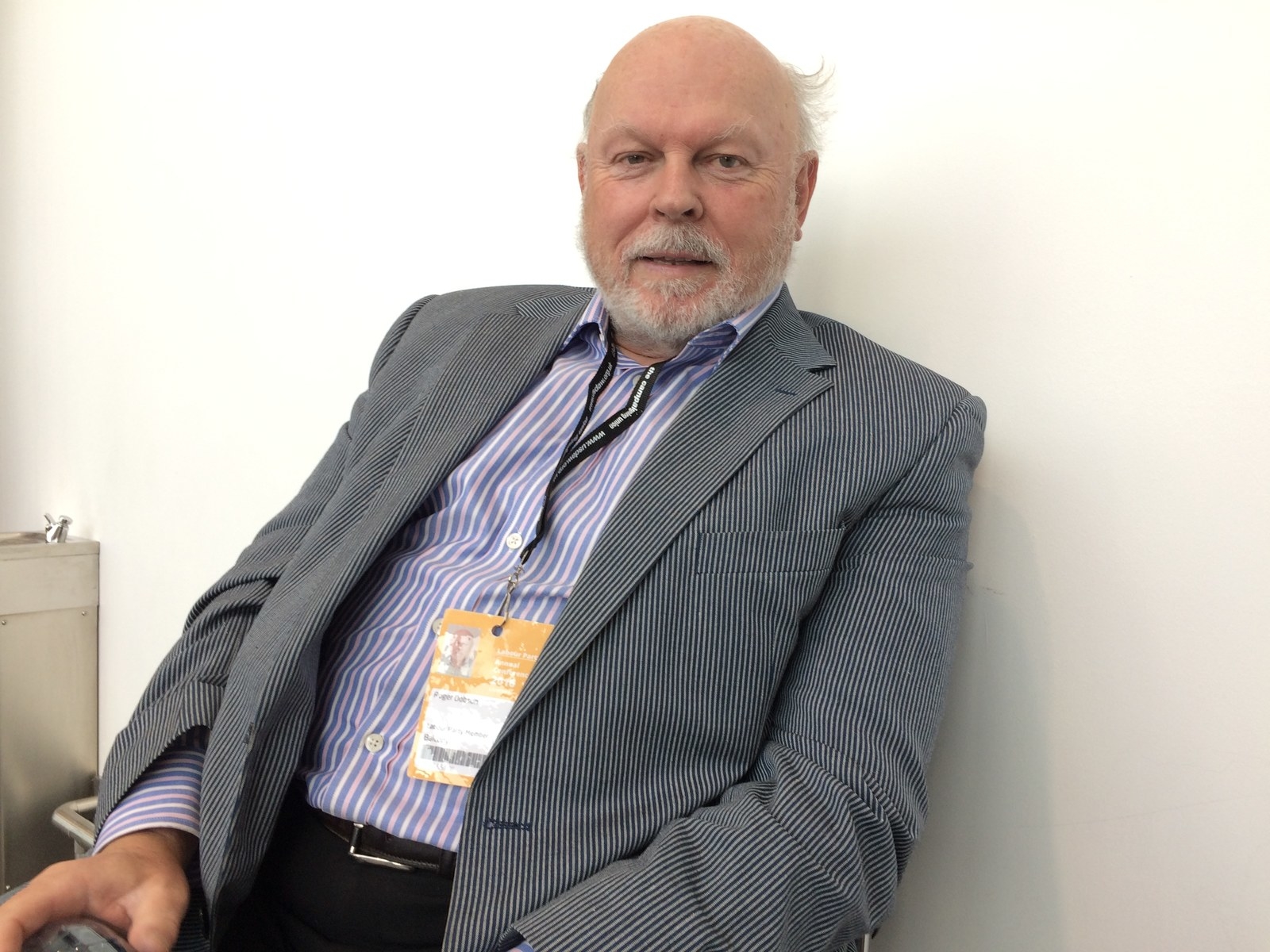 BF: Who did you vote for?
Owen Smith.
BF: Oh dear, how are you feeling?
Depressed.
BF: What do you think will happen now?
Well, as Neil Kinnock said, we will not see a Labour government in his lifetime or, for that matter, mine. That's why I'm depressed.
BF: When do you think there will be another Labour government?
Well, it's not going to be 2020, it's unlikely to be 2025. God knows what happens before then.
BF: What does the Labour party do before then – just wait?
It very much depends on the vast majority of the parliamentary party trying to influence the way forward. After our experience with the Social Democratic Party it's unlikely there'll be a breakaway, but I don't see how we go forward with Jeremy Corbyn who, as nice a fellow he may be, together with his acolytes, will be a disaster.
BF: What did the Smith campaign do wrong?
It was an unwinnable election. I know him personally and I thought he fought an extremely good campaign. It's a tragedy that so many of the recent members who have joined seemed to be mesmerised by this affection for Corbyn which I think is illogical, irrational, and self-defeating.
BF: Would you ever leave the party?
I don't know what I'm going to do. At the moment I chair a constituency and I'm not sure I can continue to do that while Jeremy Corbyn is leader.
Sharon Grant, former councillor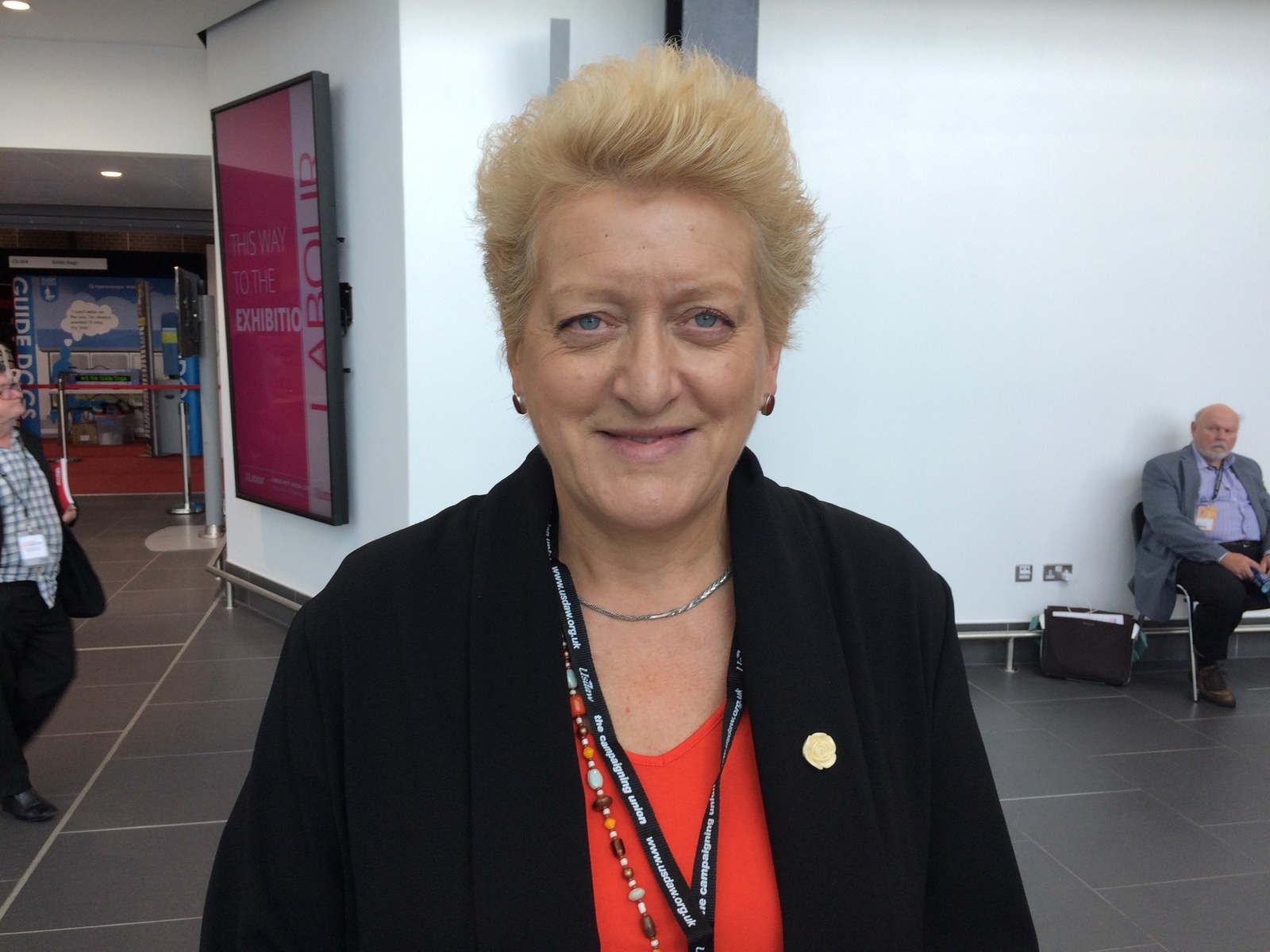 BF: Who did you vote for?
I voted for Jeremy Corbyn.
BF: Happy?
I'm delighted that he's now got a renewed mandate to lead our party, and we're now able to make it clear to the Parliamentary Labour Party (PLP) that he is speaking for the membership. Many of them haven't been for some time.
BF: What do you say to people who voted for Smith? Some of them are quite sad.
It's time for us to unite and get campaigning against what that government is doing and forget about internal divisions. Many of us have been on the left for many years under our previous regimes within the party and it's only fair for us to call on those who haven't supported Jeremy to be similarly well-behaved.
BF: Do you think that will happen?
In the past it was very unusual for Labour MPs who had differences with the leadership to voice those differences on every TV programme in the land. People had those conversations but we had them within the party. What we're seeing now is MPs feeling free to go out and, whenever someone sticks a microphone under their nose, to expose differences in the party.
BF: So you're not excited for the future of the party?
I wish I could be but some of the things I've been hearing over the past day or so make me very, very depressed. There are some very unhelpful techniques being employed, some of them are trying to put words in Jeremy's mouth and to blame various kinds of abuse on Jeremy and his followers.
There's evidence a lot of it has come from them, and a lot of abuse has come from the other side, and people have set up fake Twitter accounts to make it look like people on the left have been horribly abusive.
BF: Are you looking forward to the rest of the conference or will it be very divided?
I think there's potential for some very bad publicity, and I hope people resist that, but I'm not confident that they will.
Richard Parfitt, Labour member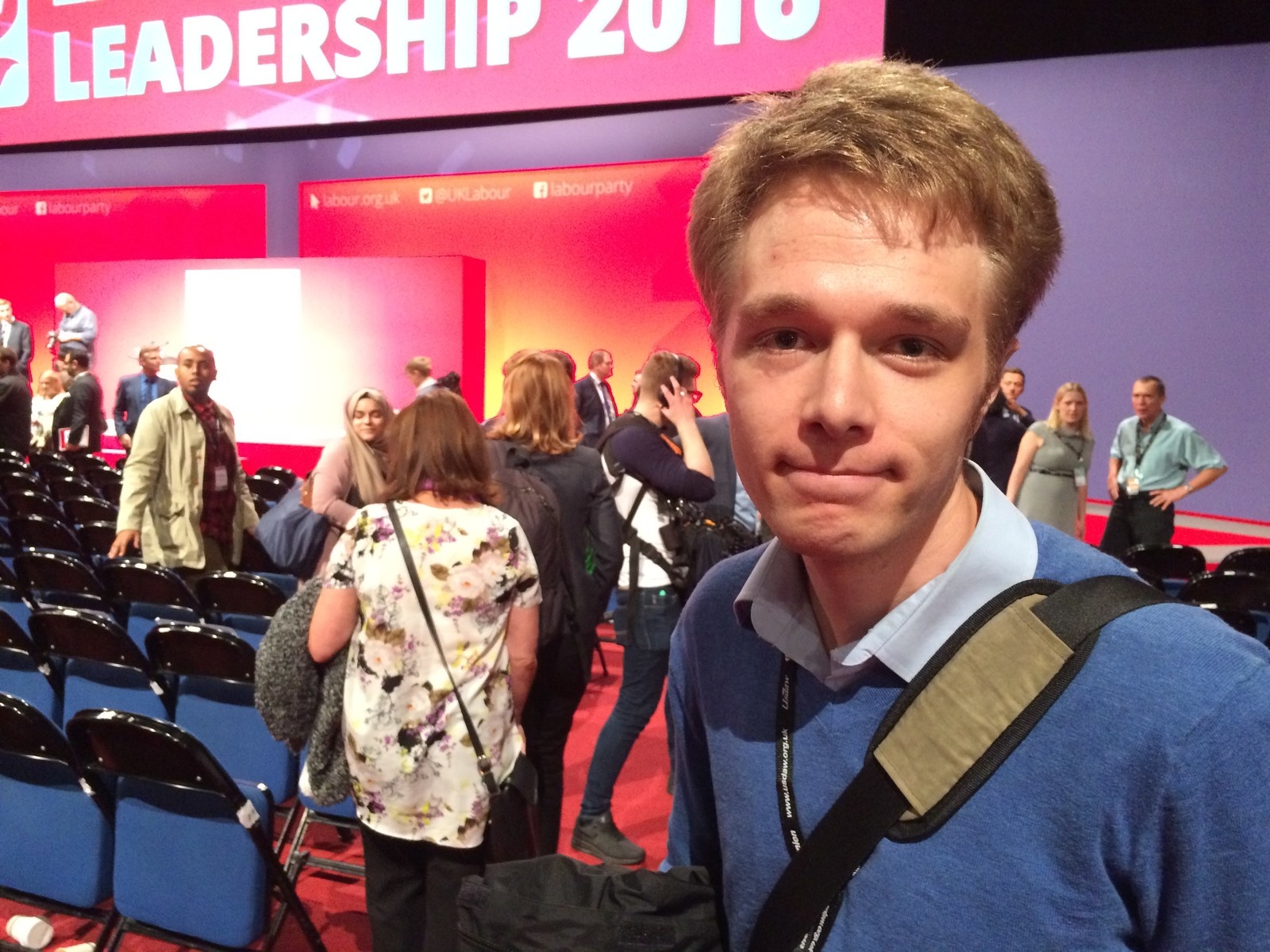 BF: Who did you vote for?
Owen Smith
BF: How do you feel?
Well I'm disappointed but I'm not surprised, this is exactly what we were expecting but it can't be helped I suppose.
BF: Do you think it was a lost cause to begin with or is there anything that could have been done?
The damage was probably done when Andy Burnham didn't give his resignation, it's all gone downhill from there. It was probably a lost cause from there, but there was no harm in trying.
BF: What's been the most memorable moment of this campaign?
For me it was a young Jewish member at a debate who said he had personally experienced an increase in anti-Semitism since Jeremy Corbyn became leader and he couldn't finish his sentence before he was booed by Jeremy Corbyn supporters. That will stay with me, and it's why I'll never be enthusiastic about this particular leader.
BF: What happens now?
We take a few months off and we'll do it again next year, probably.
Simon Keane, delegate from Bristol West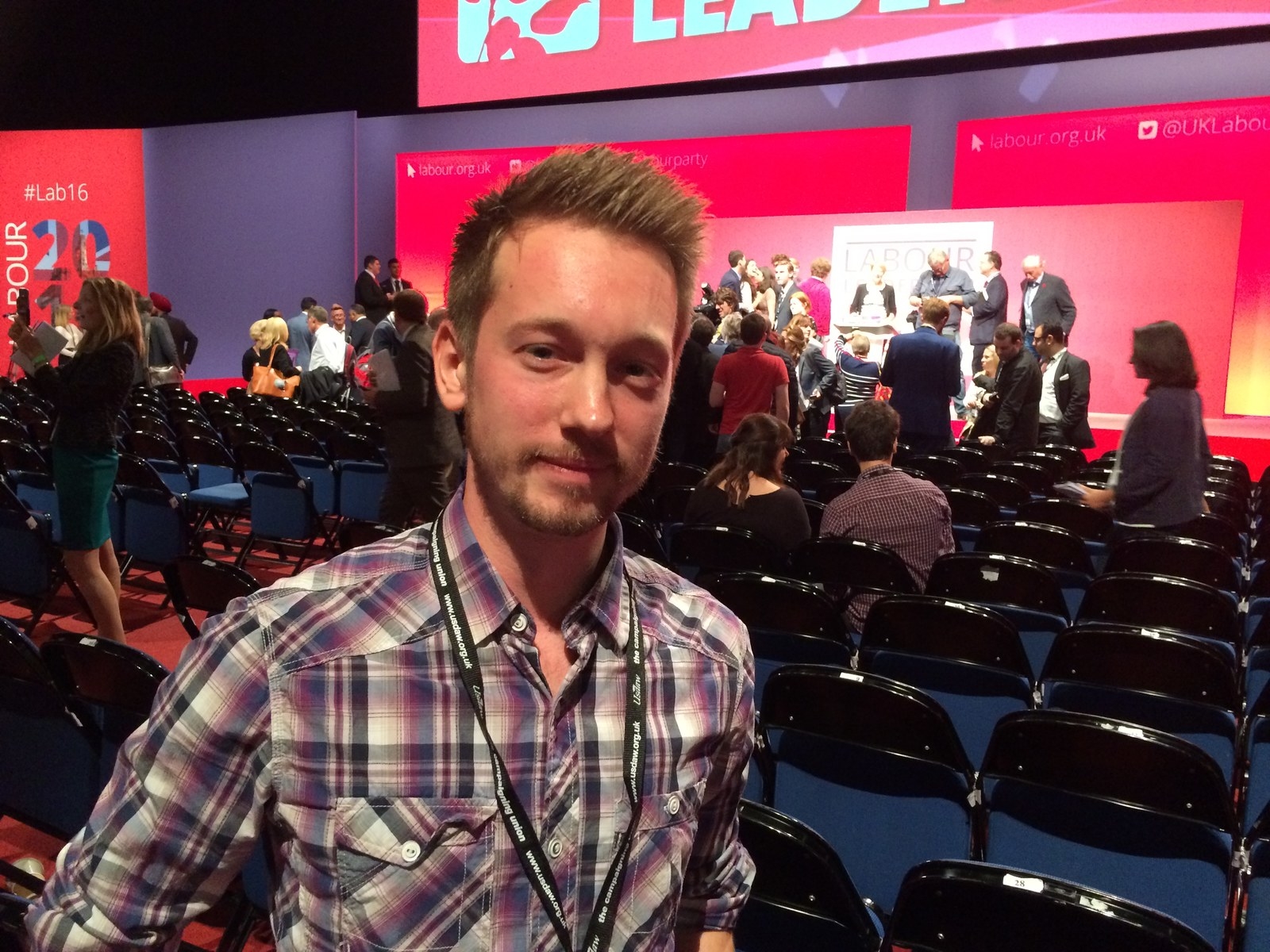 BF: How did you vote?
I voted for Jeremy Corbyn. I'm happy with the result and I'm positive about the future. I hope Owen Smith will continue to be a voice as we go on to the general election, and I hope the party can come together with this second mandate to oppose the real enemy – the Tories.
BF: Why did Jeremy win?
People recognise a level of authenticity with Jeremy which perhaps didn't exist in the Owen Smith camp. He has a unique ability to connect with people on a personal level and that works well in his favour of mobilising support.
BF: What happens next?
I hope to see members of the shadow cabinet who resigned come back to the table, and I hope the leadership team works with them. Effort will have to be made on both sides but I hope the shadow cabinet will be restructured and we'll have a strong united team.
BF: What are you looking forward to at the conference?
Meeting political idols.
BF: Like who?
Well, people like Tom Watson, and I just want to see people who were on opposite sides of the debate over the summer coming together and hopefully setting our direction for the future.

Malcolm Paterson, member from Bristol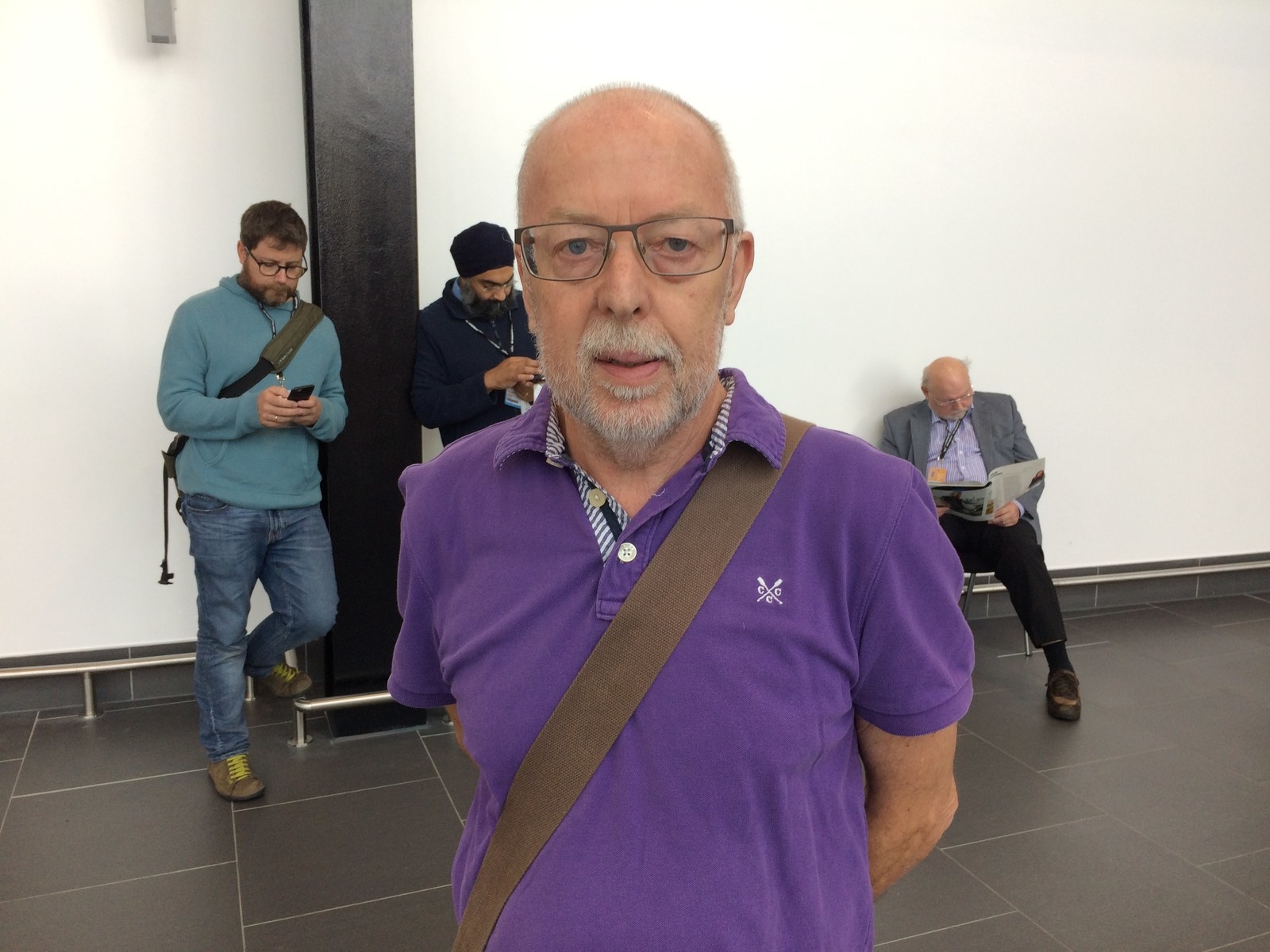 BF: Who did you vote for?
Owen Smith.
BF: How are you reacting, are you alright?
It's expected. I think it was unwinnable because of the increased membership and so on.
BF: What do you reckon happens now?
I think Jeremy needs to make some concessions on the shadow cabinet. We need to get behind the party and we will, but the difficulty is getting behind the leader. He talks of olive branches but he's got to do something concrete here.
BF: Will you definitely stay in the party?
I joined in 1964, I'm not going anywhere.
BF: Will there be another leadership election?
Most people acknowledge Jeremy has limitations as a leader, I don't think he has the skills or the experience to be a leader. When he became leader there were people with an axe to grind from the past, but so many people from the 2010 intake became disillusioned because he can't lead and he surrounds himself with people who can't lead either.
It's a disaster, basically.
BF: Will he ever be prime minister?
No chance whatsoever.
Alfie Benge, member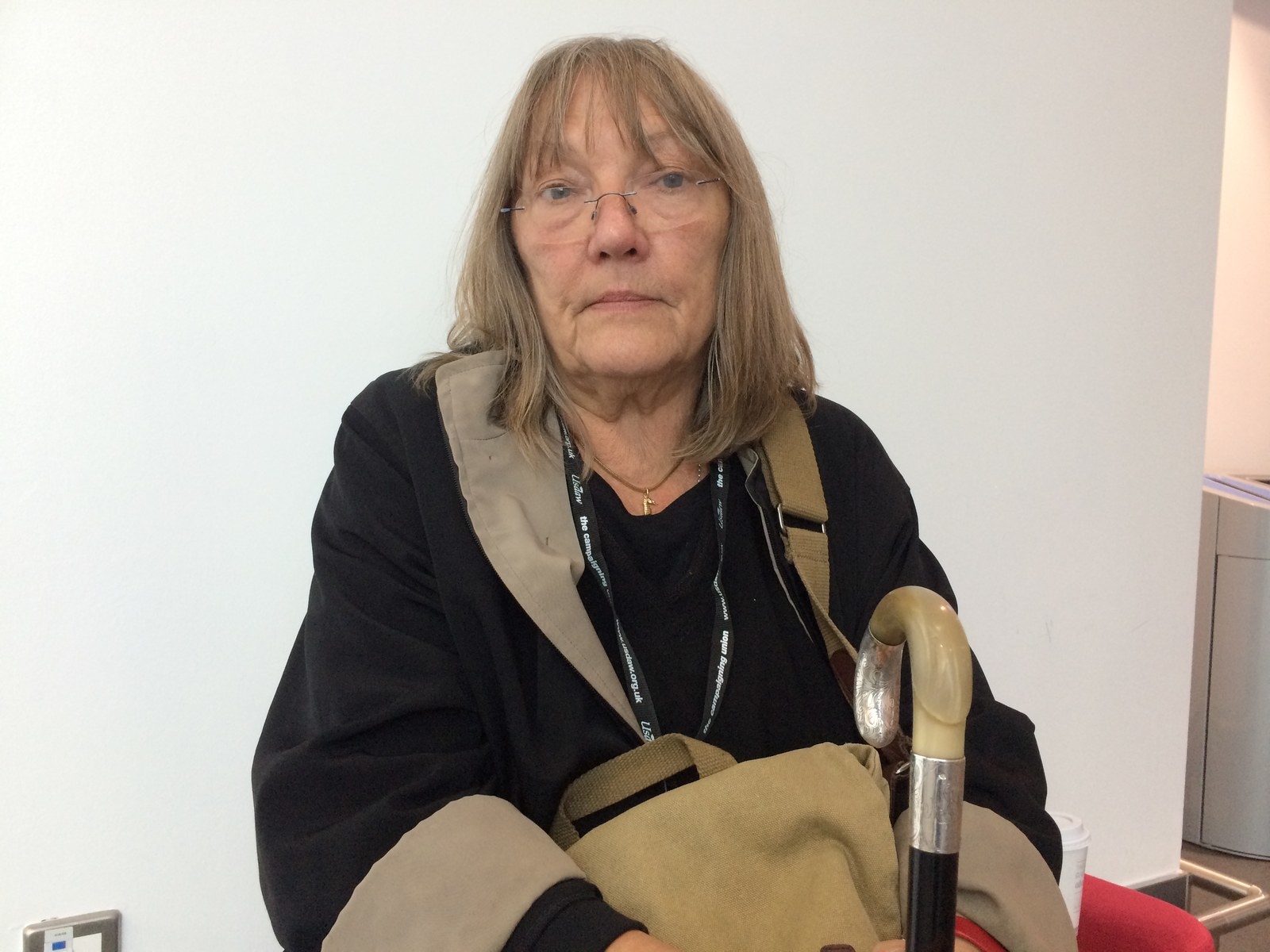 BF: Who did you vote for?
Corbyn.
BF: Happy?
Very.
BF: Why did he win so convincingly, do you think?
I think the way he's been treated has been awful, so it's become a thing of the heart. If you see a skinny kid getting picked on in a playground you don't pick on the bullies. It's been an unprecedented attack on a leader, and I've been interested in politics since the time of Suez.
BF: What do you think of Owen Smith?
It seems very strange that someone would run on Jeremy's policies and expect to be different. I didn't trust him because presumably the people who want Corbyn out are against his policies. This all seemed a bit fishy to me. I also found his personal attacks nasty. He was personal and he didn't endear himself to me.
BF: Will the party come together?
It's up to Corbyn's opponents really, he doesn't have much control of that. It seems mad not to, it really does, tragic and really stupid. They don't seem to have some great charismatic figure who will take over. Jeremy's been so maligned that I hope people who don't pay much attention have all these tropes in their heads about this and that.
My wish is that he democratises the Labour party and then hand over ... to Clive Lewis who I think is very bright, personable, and wears jolly snazzy suits so he can't be sneered at for his dress sense.
BF: So you don't think Jeremy will be prime minister?
However much I want it, I can just see Jeremy's been destroyed. Clive Lewis is young but the alternative isn't in the older lot.
Irene Ratcliffe, Labour councillor in Derbyshire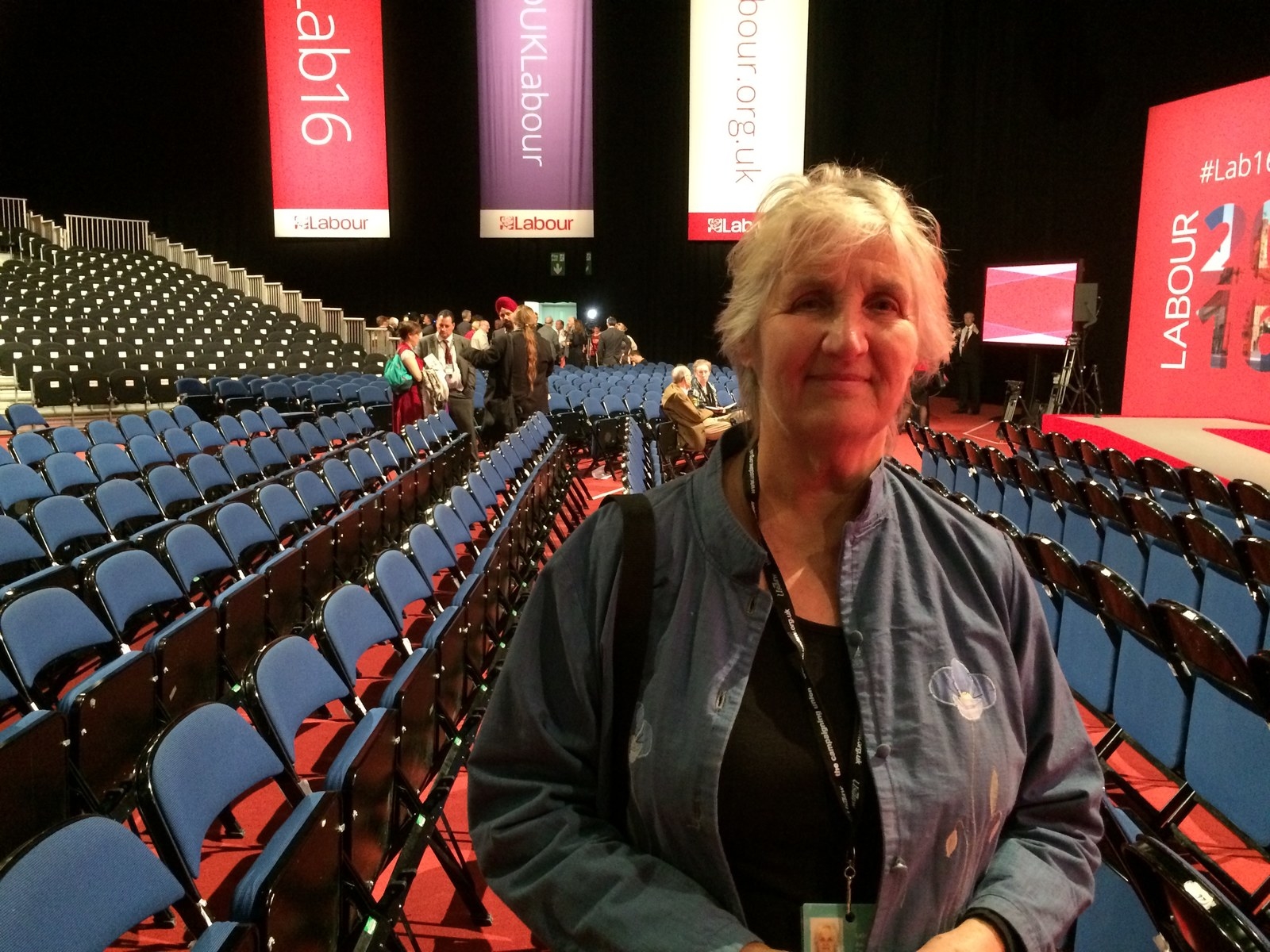 BF: Who did you vote for?
I voted for Jeremy Corbyn
BF: Why did he win so convincingly?
As a councillor who has experienced the cuts in peoples lives ... my constituents are in a Tory seat and they're marching down the A6 this very moment with a petition because of closures. If you can get that in non-Labour places, then with Jeremy's principles and the richness of expertise of the members of parliament, we are going to be a force to stop this right wing government taking us nowhere.
BF: What do you think of Owen Smith?
I would have liked to have seen a woman in the race because that is important. I certainly wanted the election because we were at an impasse, and I think Jeremy has taken that on board. John McDonnell has laid out how we want to go forward. The movement is greater than the leader, but we have got a result now, so let's move forward.
BF: Do you think that will actually happen?
Jeremy's always respected the right for people to speak out, and you have to support someone who won the leadership. He needs support and lessons learned, that's what my hopes and my aspirations are.
BF: Is Jeremy Corbyn the next prime minister?
We've got a long way to go for that and we'll only do it if we engage with the electorate. We need a united party, not a cover up like the Tories, and I don't see the media exploring that at all. They hide, they do it behind closed doors, I want for us now as a party to go out and set the agenda. We can only do that if there's fairness in the media.
BF: Is that a yes?
There's so many things the general public want and I want this party to be ambitious for all of them. If we are, and we can get the message over, I think we could do it. In my heart, of course. It's a wish, I suppose.
Kevin Wilson, Milton Keynes organiser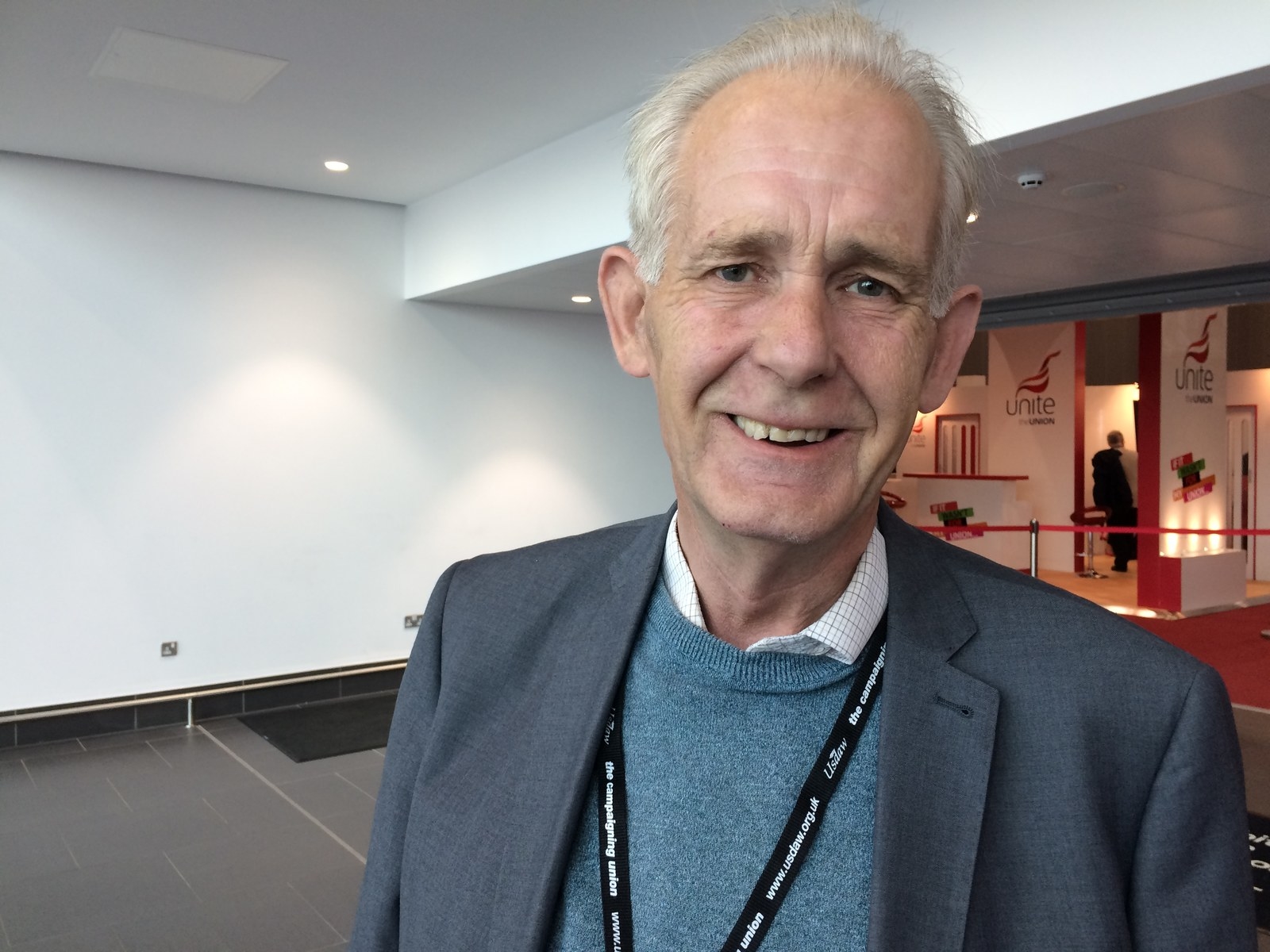 BF: Who did you vote for?
Owen Smith.
BF: Are you gutted?
We have elections and that's how it should be. Our chances next time will be much stronger, and I'll continue working as hard as I can for a Labour victory in the next election.
BF: Why couldn't Owen Smith do it?
It was probably unwinnable and it might have been too soon, in a sense. It's too early to say Jeremy has failed, let's see. The vast majority of people who voted for Owen will be campaigning hard because we can't afford to let the Tories in again.
BF: How do you feel about the party at the moment?
It's always fluctuated. It rises up and down, and the membership is much bigger. We have lots of new members who don't understand the need to reach out and campaign, but perhaps I was like that when I first joined.
There's an education to be done, we've clearly got to come together. It's not just about olive branches but we've always got to care for each other as well. Much more unites us than divides us.
BF: Do you think there'll be another leadership contest before the next general election?
Who knows, it depends on so many things. But I am of the view that if it's clearly not going to happen for a leader, then it's best to recognise that before you get decimated at a general election.
BF: Will this conference still be fun, or is it going to be fractious?
Do you know what, I've never seen Labour conferences as being fun. I think you'll be surprised this week that it will be quite thoughtful, and there will be a degree of relief that this is over.
We'll come away in Labour in much better spirits than we've come into it on Saturday, I hope.