Kezia Dugdale Challenges "Negative" SNP To Fully Commit To The EU Campaign
The Scottish Labour leader questioned Nicola Sturgeon's commitment to the cause as she launched Labour In for Scotland alongside Alan Johnson.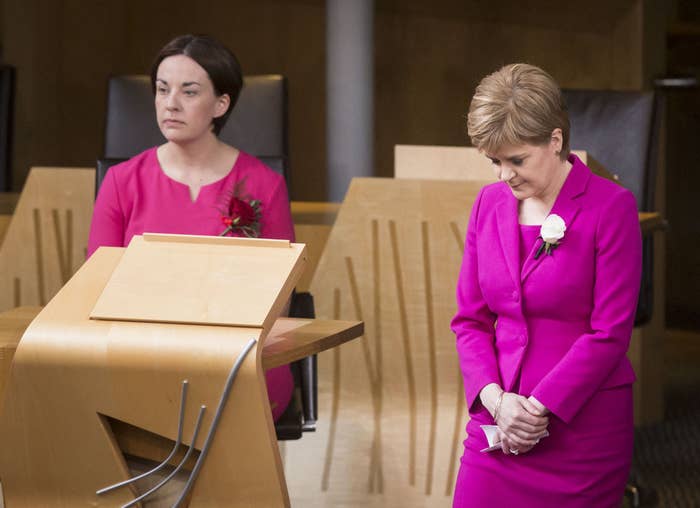 Kezia Dugdale, the leader of Scottish Labour, has questioned the "negative" SNP's commitment to the EU and challenged Nicola Sturgeon to use her popularity to fully back the Remain campaign.
Dugdale launched the Labour In for Scotland campaign on Friday morning alongside former cabinet minister Alan Johnson, the leader of the Labour In campaign, who will be bussing around the UK for the next six weeks making the case for Remain ahead of the 23 June referendum.
At the event in Edinburgh's Old Town, the Scottish Labour leader had the full support of the crowd of 150 MSPs, MEPs, and party activists despite last week's defeat in the Scottish election, which Dugdale admitted had been a "painful" experience.
She urged people not to trust opinion polls that indicate Scottish voters are much more likely to back remaining in the EU next month and warned that "populist nationalists should never be underestimated" – a reference both to the SNP and the Leave campaign.
"If we believe of ourselves as a nation that we are more pro-European than our neighbours across the United Kingdom, perhaps there's a greater responsibility on us in Scotland to make the positive case for Europe," said Dugdale.
"I wish the SNP would do more of this because all I've heard them do so far is be really negative about how negative the European campaign has been, rather than set out the arguments from their perspective about why we should remain in the European Union.
"There's a challenge to the SNP, with the strength of public will behind them, to use to that public will to make the case for Remain in Scotland and across the United Kingdom."
Dugdale and Johnson laid out some specifically Scottish reasons to vote Remain next month, including that 45% of Scottish exports go to the EU, 4,600 business sites in Scotland are owned by EU companies, and over 300,000 jobs in Scotland are "directly linked to EU exports".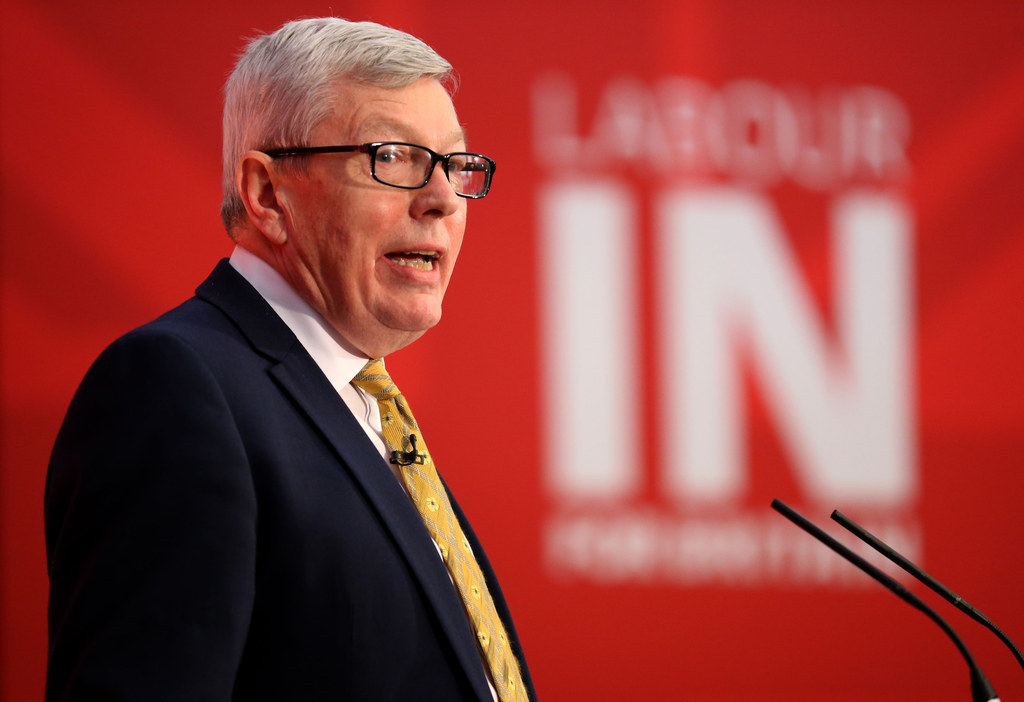 Dugdale said there was "something beautiful" about being part of the "European family", and that people are guilty of not "stopping to wonder" at the "peace and prosperity" the EU has created since its inception.
At the event, Johnson also threw his weight behind Dugdale after last week's defeat, saying: "When times are tough you need the best of leadership qualities and there is no better leader in the Labour party than Kezia Dugdale, and I'm very proud to be with her."
Asked by BuzzFeed News if he'd like Dugdale to be UK party leader one day, Johnson replied: "I would like to see Kez lead everything, but we'll start off with Scotland."